Michigan Telemarketing Laws and the Do Not Call List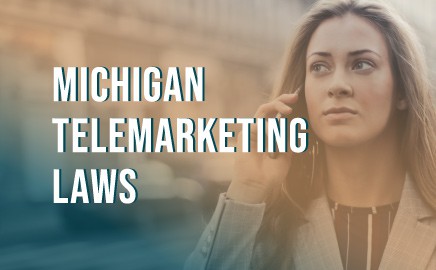 Telemarketing and robocalls seem to be on the rise, and if you've received one of these calls during dinner, while trying to get out the door, or basically any other time, you know how annoying they can be. And while there's no definite end in sight, there are Michigan telemarketing laws and a federal effort to help curtail these disturbances in the future.
Telemarketing Laws – Do Not Call Registry
If you haven't already, register your landline and mobile phone on the federal Do Not Call List. For repeat offenders that continue to ignore your registration on the Do Not Call List, you can also go to this website to report a complaint. However, despite registration, these calls seem to keep coming in and, in fact, appear to be on the rise in recent years. Michigan telemarketing laws actually prohibit the use of robocalls, which is a call without a human being on the end. Typically, these are pre-recorded messages. Telemarketing calls are actually different in that a human being is actually making the call trying to sell you something, regardless of you asking for a call or not. Additionally, by law, telemarketing calls are only supposed to take place during the daytime.
Tom Sinas, West Michigan attorney specializing in personal injury law, explains more:
Fox 17 Know the Law – Telemarketing and Robocall Laws
Federal Effort – "Call It Quits"
In June 2019, the Federal Trade Commission announced a new operation known as "Call It Quits" in which the FTC aims to crack-down on over one billion illegal calls in the weeks and months ahead. Below are the FTC's recommendations for handling robocalls and telemarketing calls:
Hang up. If you pick up the phone and get a recorded sales pitch, hang up. The call is illegal. Don't speak to them. Don't press a button to supposedly remove your name from a list. (That could result in even more calls.) Hang up. Furthermore, alert your employees that if they see a call that says it's from the IRS or Social Security Administration, don't trust it. Scammers know how to fake the Caller ID information.
Block. You can reduce the number of unwanted calls you get by using call-blocking technologies. Visit ftc.gov/callsfor advice, depending on the type of phone service you have.
Report. After you hang up, report the unwanted or illegal call to the FTC at ftc.gov/complaint. The more information we have about the call, the better we can target our law enforcement efforts.