Michigan Wrongful Death Claims: Seeking Justice When Another Family Member is Negligent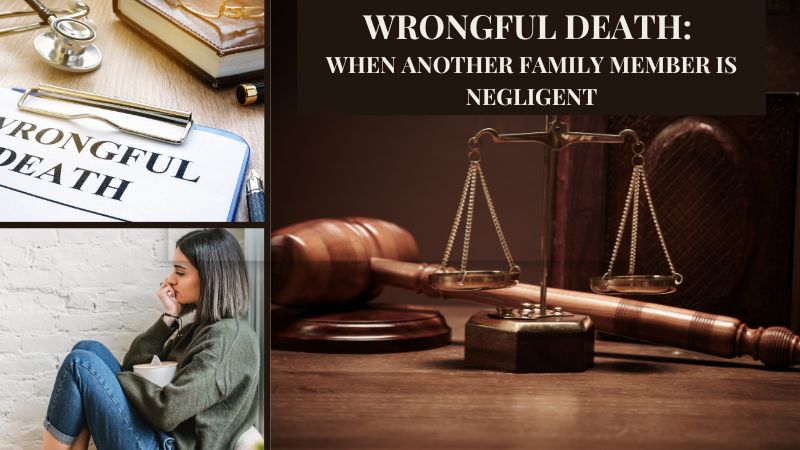 Losing a loved one is an incredibly painful experience regardless of how it happens, and it's even more difficult when the negligence of another family member is involved. In these types of situations, the family might ask themselves, do we have any legal recourse? It's a sensitive and challenging topic to discuss, but just because someone dies as a result of another family member's negligence, it doesn't mean there is no legal claim. With this blog, Sinas Dramis Law Firm will explain Michigan wrongful death claims involving family, when a family member is at fault, and the legal options available.
Wrongful Death Claims Involving Family:
When pursuing a wrongful death claim in Michigan, the objective is to hold the negligent person, or in this case, negligent family member accountable. We recognize this can very difficult given the circumstances. However, the surviving family members may be eligible for compensation to cover:
Medical expenses
Funeral costs
Loss of income
Emotional suffering,
Other damages resulting from the wrongful death.
Although financial compensation cannot bring back a loved one, it can provide a level of financial security during a challenging time. Losing a family member due to the negligence of another is an unimaginable tragedy. Although it may be emotionally challenging to consider pursuing a legal claim against a family member, it is important to know your options to receive justice and financial support. Understanding that compensation often comes from insurance companies can help alleviate some of the concerns surrounding such claims.
Find an Attorney that's Right for You and Helpful Resources:
Navigating the legal complexities surrounding wrongful death claims involving family can be overwhelming for those grieving. That's why it's important to seek professional legal guidance from experienced attorneys who specialize in wrongful death claims in Michigan. Other important information about Michigan wrongful death claims includes:
They're sensitive and time-specific
Require meticulous attention to detail
Typically follow a statute of limitations of three years
Requires a personal representative appointment
Grand Rapids car accident attorney Tom Sinas explains wrongful death claims involving family and his experience here: https://youtu.be/5xtH4FeCjXk
Whether the wrongful death arises from a motor vehicle crash or other negligent action, it's important to know your rights. Sinas Dramis Law Firm attorneys have the expertise and compassion necessary to handle sensitive family dynamics while advocating for justice and deserved compensation. If you recently lost a loved one due to the negligent actions of another, contact us to understand your rights, and receive a free consultation. Under our contingency fee agreement, you don't pay for our services unless we win or settle your case.