Katie Tucker Only Lansing Personal Injury Attorney Recognized on Leading Michigan Women Lawyers List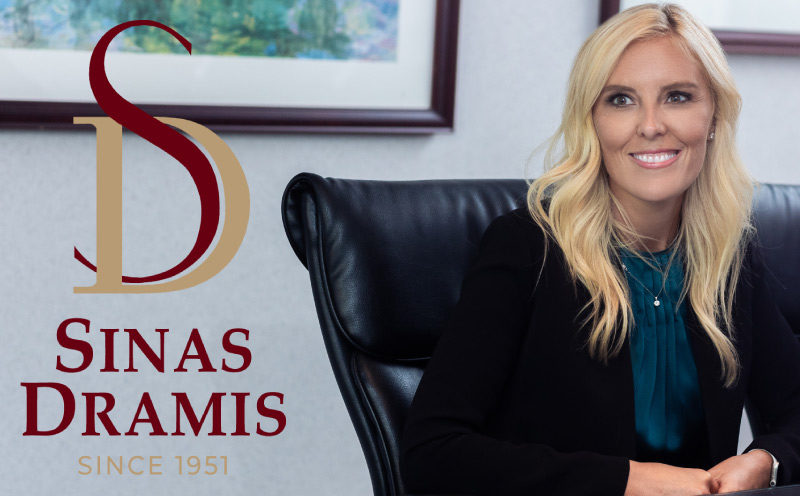 Sinas Dramis Law Firm is thrilled to recognize firm partner Katie Trucker, for being the only personal injury representative from the Lansing area to be acknowledged on the prestigious Leading Michigan Women Lawyers list. This recognition by Leading Lawyers is a further acknowledgment of her unwavering commitment to providing exceptional legal services and advocating tirelessly for her clients.
The Leading Women Lawyers list stands as a testament to the outstanding contributions and exemplary legal acumen demonstrated by women attorneys across the country. Katie's inclusion in this esteemed group highlights her exceptional skill set, professionalism, and dedication to her clients. Less than 5% of all lawyers licensed in Michigan have earned the distinction of being a Leading Lawyer, and entry is based on a survey of other lawyers in the state. In addition to being the only personal injury attorney recognized on the list, she is one of just three in the Lansing area. Her inclusion is a positive reflection on the Lansing legal community, raising the bar for legal representation.
More About Attorney Katie Tucker
As a personal injury attorney, Katie has built an impeccable reputation for her dedication to seeking justice for individuals who have suffered due to the negligence of others. Her extensive experience, combined with her compassionate approach, has empowered her to achieve remarkable results for her clients. In addition to representing auto accident victims in successfully pursuing liability and no-fault claims, Katie represents a wide array of Michigan medical providers who render treatment to injured persons in pursuing no-fault claims and recovering unpaid benefits.  She has developed specialized knowledge, experience, and expertise in navigating Michigan's amended No-Fault Law and complex administrative regulations and in handling lawsuits and administrative appeals on behalf of patients and providers alike. Like Leading Lawyers, Katie has also been recognized by Super Lawyers and the Women Lawyers Association of Michigan for her legal excellence in the area.
Please join everyone at Sinas Dramis Law Firm in recognizing Katie for this very-deserved recognition. We are honored to have Katie serving as a shining example of excellence in the field of personal injury law, as well as her leadership at Sinas Dramis Law Firm.