Announcing Lawyer of the Year and Best Lawyers 2020 Recognition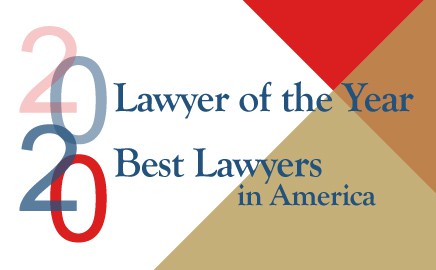 With a mission to be the most reliable, unbiased source of legal referrals worldwide, Best Lawyers recently recognized seven Sinas Dramis Law Firm attorneys in its 2020 Best Lawyers in America list, as well as named Michigan personal injury attorney, Bryan Waldman, Lawyer of the Year.
Bryan Waldman – 2020 Lawyer of the Year
Bryan Waldman is the President at Sinas Dramis Law Firm. He is not only an exceptional personal injury attorney with an accomplished history handling complicated motor vehicle collision, wrongful death, and catastrophic injury cases, he is also an avid cyclist who passionately advocates for the rights of other Michigan cyclists, whether it's in court or through educational efforts.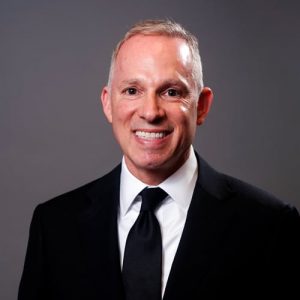 In addition to his impressive bicycle law career, Bryan has handled a wide variety of complicated personal injury cases, and, in 2003, obtained the largest recorded personal injury jury verdict in mid-Michigan history. Bryan is also a Cooperating Attorney for the ACLU of Michigan and has co-counseled a number of significant civil rights cases. Furthering the firm's dedication to helping Michigan residents understand the laws that protect them, he also regularly appears on WLNS 6 "Legal Edge" to discuss various interesting legal topics.
Best Lawyers has recognized one attorney per practice area per geographic location as Lawyer of the Year since 2009. Since the inception of this prestigious recognition, an attorney from Sinas Dramis Law Firm has been recognized a vast majority of the years.
2020 Best Lawyers in America
In addition to the Lawyer of the Year award, Best Lawyers provides an annual peer-reviewed list to highlight the extraordinary accomplishments of listed attorneys and is considered the definitive guide to legal excellence. Since the "best attorneys know who the best attorneys are," nominees to the Best Lawyers in America list are subject to peer-review and undergo an extensive authentication process to ensure they're in good standing in the legal community.
Year-after-year, Best Lawyers honors many of the attorneys at Sinas Dramis Law Firm through prestigious inclusion in this revered list. On behalf of the entire firm, we wish the congratulate the following recipients and thank them for their dedication to their clients and the professional excellence that sets Sinas Dramis Law Firm apart:
George T. Sinas – Personal Injury Litigation – Plaintiffs
James F. Graves – Personal Injury Litigation – Plaintiffs
Bryan J. Waldman – Personal Injury Litigation – Plaintiffs, 2020 Lawyer of the Year
Steven Weston – Personal Injury Litigation – Plaintiffs
Brian A. McKenna – Insurance Law, Personal Injury Litigation – Plaintiffs
Bernard F. Finn – Family Law
Timothy J. Donovan – Personal Injury Litigation – Plaintiffs
These attorneys all demonstrate a passionate dedication to their practice and diligent advocacy on behalf of their clients, which regularly garner praise and accolades from the legal community. In fact, Best Lawyers has included George Sinas, Managing Partner, in its list every year since 1989, and many of the other attorneys listed this year have received this distinction regularly throughout their career. Leading the firm's most recently opened offices in Kalamazoo and metro-Detroit, respectively, Steven Weston and Brian McKenna further expand this prestige through their diligent work and reputation for excellence, resulting in inclusions such as this.
Best Lawyers Near Me
When you're in a catastrophic accident, suffering serious injuries, it can be overwhelming to know where to turn to for exceptional legal representation and support. When your search for "best lawyers near me" turns up dozens, if not hundreds of results, who do you go with? How do you know which attorneys are credible? This is the mission of Best Lawyers – to be the first and foremost resource for connecting the public with the best legal talent around the world. Sinas Dramis Law Firm is proud to have so many of its attorneys acknowledged annually in this list. So the next time you type "best lawyers near me" into your search engine, we encourage you to click on the BestLawyers.com link as the best support for finding the right attorney to help with your legal matter.
[button url="https://sinasdramis.com/contact-sinas-dramis-law-firm" target="" size="medium" style="politicalblue" icon="" popup="" title=""]Contact Us[/button]