Bryan J. Waldman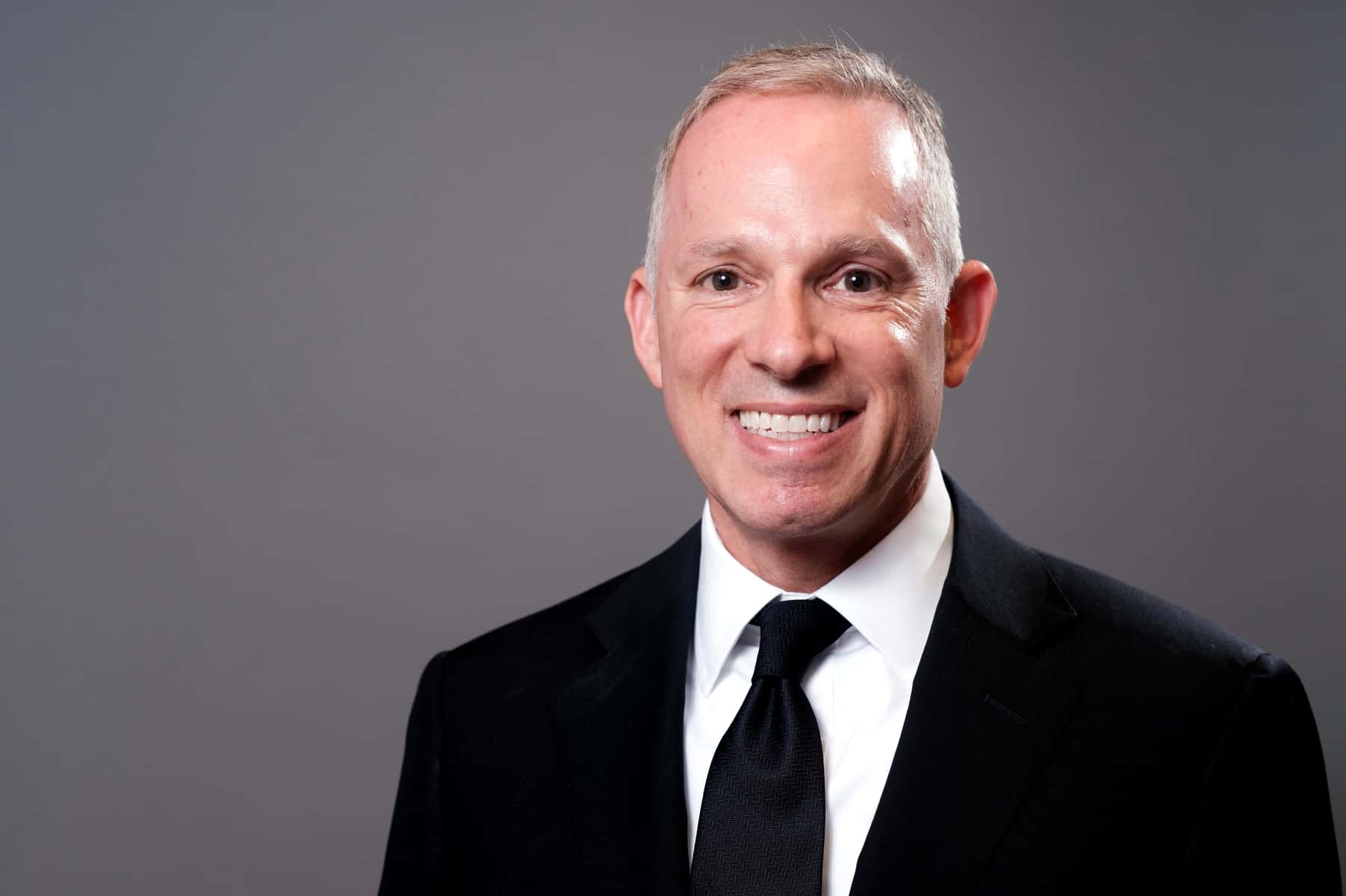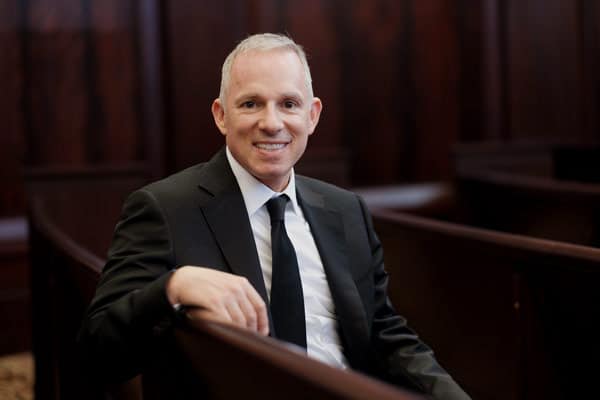 Bryan Waldman is the President of Sinas Dramis Law Firm. He believes that, in order to provide the best representation for people, it is necessary to learn about the things that make each person unique. As a result, Bryan accepts a small number of cases and spends a significant amount of time getting to know his clients, which often results in close relationships last long after their case is over.
In his words, "It is a lawyer's job to tell a judge or jury how an incident or injury has affected a person's life. A lawyer can't do this without knowing what makes each client the person they are. Everyone has a unique story, from how they were raised, what they have done at home, at work, their hobbies, or relationships they have built with friends and family. Fortunately, as part of my job, I get to learn from my client's experiences in life, which I truly believe has made me a better lawyer and a better person."
In 2003, Bryan obtained a significant jury verdict more than three times larger than any other personal injury verdict in mid-Michigan at the time. However, beyond monetary results, Bryan says the most rewarding verdicts he has received for his clients are cases where the jury has awarded the exact relief he requested during his closing argument.
"When a jury does what you ask them to do, without discounting it, they are saying, 'I trust you and I believe you.' That is my goal as a lawyer. I want everyone I encounter – judges, jurors, and most importantly, my clients, to know I 've done my homework. I'm presenting things in a way that is honest and exposes the truth," Waldman says.
Bryan is an adjunct professor of law at Michigan State University College of Law where he teaches a course in Michigan's Auto No-Fault Law. He has also served as a guest lecturer on litigation topics at Wayne State University Law School and University of Michigan Law School.
Over the course of his career, numerous publications have recognized Bryan's work. In this regard, he has been included in the publication Best Lawyers in America, in the area of Plaintiff's Personal Injury Litigation, every year since 2007. He was also selected as the publication's Lawyer of the Year, Plaintiff's Personal Injury (Lansing, Michigan) in 2015, 2017, and 2020. Michigan Super Lawyers also named Bryan to its annual lists in the years 2006-2008, and 2011-present. Leading Lawyers has recognized Bryan every year since 2016 in the areas of personal injury and product liability law.
Bryan is a Cooperating Attorney for the ACLU of Michigan and in this capacity has co-counseled a number of significant civil rights cases. As part of the firm's belief that Michigan residents have the right to know the laws designed to help protect them, Bryan also regularly appears on WLNS 6 "Legal Edge" with Chivon Kloepfer. Topics cover many little-known laws that often spark confusion or controversy in the Lansing community and beyond.
In 2007, Governor Jennifer Granholm appointed Bryan to the Michigan Civil Service Commission and shortly thereafter, the other Commissioners elected Bryan as the Chair of the Civil Service Commission. He served as Chair until July 2008. Bryan served as President of the Michigan Trial Lawyers Association (currently Michigan Association for Justice) in 2003-2004 and continues to serve on the organization's executive committee. He is also a member of the American Association for Justice. Bryan also sits as a council member for the State Bar of Michigan – Negligence Section.
An avid cyclist, Bryan also diligently advocates for the rights of Michigan bicyclists. Much of his practice is dedicated to representing cyclists and educating the non-cycling community about safety and bicyclists' rights. Specifics about his bicycle law practice can be found at MichiganBicycleLaw.com. Bryan also serves on the Board of the League of Michigan Bicyclists.
Bryan obtained his undergraduate degree from Michigan State University and his law degree from Wayne State University.
Practice Areas
Auto accidents, bicycle accidents, pedestrian accidents, motorcycle accidents, semi-truck accidents, personal injury, wrongful death, dog bite claims
Testimonials
Professional Associations
State Bar of Michigan, Negligence Section — Council Member
Michigan Association for Justice — Member & Past President
Coalition Protecting Auto No-Fault (CPAN)
Ingham County Bar Association
Ingham County Bar Foundation — Fellow
American Association for Justice
American Civil Liberties Union
State Bar of Michigan
State Bar of Illinois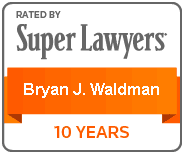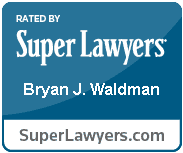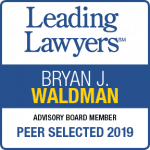 Awards & Recognition
Best Lawyers in America Lawyer of the Year, Plaintiffs' Personal Injury Litigation (Lansing, Michigan) – 2020
Leading Lawyers – 2016 – present
Michigan Super Lawyer — 2006-2008 & 2011-present
AV Preeminent Rating — Martindale-Hubbell, 2006-present
Michigan Cyclist of the Year — Programs to Educate All Cyclists (PEAC), 2017
Best Lawyers in America 2017 Lawyer of the Year, Plaintiffs' Personal Injury Litigation (Lansing, Michigan)
Best Lawyers in America 2015 Lawyer of the Year, Plaintiffs' Personal Injury Litigation (Lansing, Michigan)
Best Lawyers in America — Plaintiffs' Personal Injury Litigation – listed every year since 2007
Leading Lawyers – Michigan — "Top 100 Leading Lawyer," "Top 100 Outstate (Non-Detroit Metro) Lawyer" & "Top 100 Consumer Lawyer"
Bicycle Advocacy Award — League of Michigan Bicyclists, 2013
Speaking Engagements
Washtenaw Bike Summit, February 2020
"How Michigan's New Auto Insurance Law Affects Cyclists", Downriver Cycling Club, February 2020
"Bike Law" – Down River Cycling Club, December 2015
"Bike Law Michigan" – Rapid Wheelmen, November 2015
"Bicycle Law Basics" – Clinton River Riders Bicycle Club, October 2015
"The 3116 PIP Tort Lien: Tactics to Avoid or Lessen the Lien" – MAJ No-Fault Institute XII, Southfield, Michigan, September 2015
"Bike Law 101 & 201" – North American Bicycle Show, Detroit, Michigan, March 2015
Third-Party Auto Negligence Webinar – Institute for Continuing Legal Education (ICLE), September 2014 (moderator)
Third-Party Auto Negligence Webinar – ICLE, January 2014 (moderator)
Michigan Bicycle Law – Tri-County Bicycle Association, May 2014
Michigan Bicycle Law – People's Law School, October 2013
No-Fault Institute: VII, Fighting Section 3116 Tort Liens – Michigan Association for Justice, September 2010
Depositions and Disability Evaluations – Michigan State University College of Osteopathic Medicine, 2009
Developing Damages – Michigan Association for Justice Annual meeting Seminar, 2009
Trial Tips in Premises Liability Cases – MAJ Premises Liability Evening Forum
Jury Selection in An Automobile Negligence Case – MAJ No-Fault Institute
"Thinking Outside the Tort Reform Box" – 60th Annual Melvin Belli Seminar, Chicago, Illinois, July 2007
"Truck Liability Cases" – No-Fault Institute IV, June 2007
"Getting Paid Promptly: What Should You Know?" – Auto No-Fault Seminar, CPAN, February 2007
"Exposing the Rogue Truck Driver" – 59th Annual Melvin Belli Seminar, Seattle, Washington, July 2006
"Attendant Care Claims: What Should Be Included and How Should It Be Valued?" – No-Fault Institute III, MAJ, June 2006
Michigan Trial Lawyers Association Annual Meeting Seminar, co-Moderator – May 2006
"Estate of Abdul-Baki v Phillip Sorensen, MD: Representing Arabic Plaintiffs Post -9/11″ – 58th Annual Melvin Belli Seminar, July 2005
Michigan Trial Lawyers Association Annual Meeting Seminar, co-Moderator – May 2005
"Trucking Claims: Identifying Issues and Developing Tactics" – No-Fault Institute II, April 2005
"Room and Board: Incremental Expense Doctrine After Griffith" – No-Fault Institute II, April 2005
"Damages: Making the Most of Your Case" – Michigan Trial Lawyers Association, Advocacy Seminar, March 2005
"Trial Techniques" – Michigan Trial Lawyers Association, Medical Malpractice Seminar, December 2004
Michigan Trial Lawyers Association Annual Meeting Seminar, co-Moderator – May 2004
Ultimate Advocacy Seminar, co-Moderator – Michigan Trial Lawyers Association, December 2003
"Friend or Foe: Attorney/Case Manager Interactions" – Mosby's Medical Case Management Convention (joint presentation with Susan Wisser, RN, MSN, CCM), September 2003
Michigan Trial Lawyers Association Annual Meeting Seminar, co-Moderator – May 2003
"How Do You Make and Litigate Home Modification and Van Claims?" – No-Fault Institute I, March 2003
Michigan Trial Lawyers Association Annual Meeting Seminar, co-Moderator – May 2002
"Trucking Accidents: Identifying Issues and Developing Tactics" – Michigan Trial Lawyers Association Auto Negligence Extravaganza, January 2002
Michigan Trial Lawyers Association Annual Meeting Seminar, co-Moderator – May 2001
"Suing Allstate for Bad Faith" – Michigan Trial Lawyers Association – How to Hammer Allstate II, March 2001
"Protect Your No-Fault Benefits: Do a PIP Check-Up Now!" – Brain Injury Association of Michigan Annual Conference (joint presentation with George Sinas and Catherine Groll), October 2000
Michigan Trial Lawyers Association Annual Meeting Seminar, co-Moderator – April 2000
"Legal Issues Affecting Case Management in Michigan" – presentation to Detroit, Grand Rapids, and Flint chapters of the Case Management Society of Michigan, March 2000, May 2000, August 2000
"The Odd Couple: Case Manager – Attorney Interactions" – Mosby's Medical Case Management Convention (joint presentation with Susan Wisser, RN, MSN), September 1999
"Premises Liability Case Strategies and Defenses," "Open and Obvious Dangers and Foreseeable Acts of Third Parties" – Institute of Continuing Legal Education (ICLE), June 1999
Michigan Trial Lawyers Association Annual Meeting Seminar, co-Moderator – April 1999
"Privileges and Immunities Under Michigan Law" – Michigan Trial Lawyers Association Seminar in the Snow,  February 1999
"An Overview of Michigan Premises Liability Law" – Michigan Trial Lawyers Association Seminar: The Nuts and Bolts of Personal Injury Practice, November 1998
"Michigan Premises Liability Law: The Open and Obvious Danger Doctrine" – Michigan Trial Lawyers Association Annual Meeting Seminar, May 1998
"Michigan Premises Liability Law: The Open and Obvious Danger Doctrine" – Michigan Trial Lawyers Association Seminar in the Snow, February 1998
Publications
The Legal Handbook for Michigan Cyclists — 2019 Update
"Michigan Premises Liability Law: The Open and Obvious Danger Doctrine," Michigan Bar Journal, June 1999, vol. 78, no. 6
Education
B.A., Michigan State University, 1988
J.D., Wayne State University, 1992
Admissions
Michigan, 1992
Illinois, 2008
Connect with Bryan Waldman

 bryanwaldman@sinasdramis.com