Bryan J. Waldman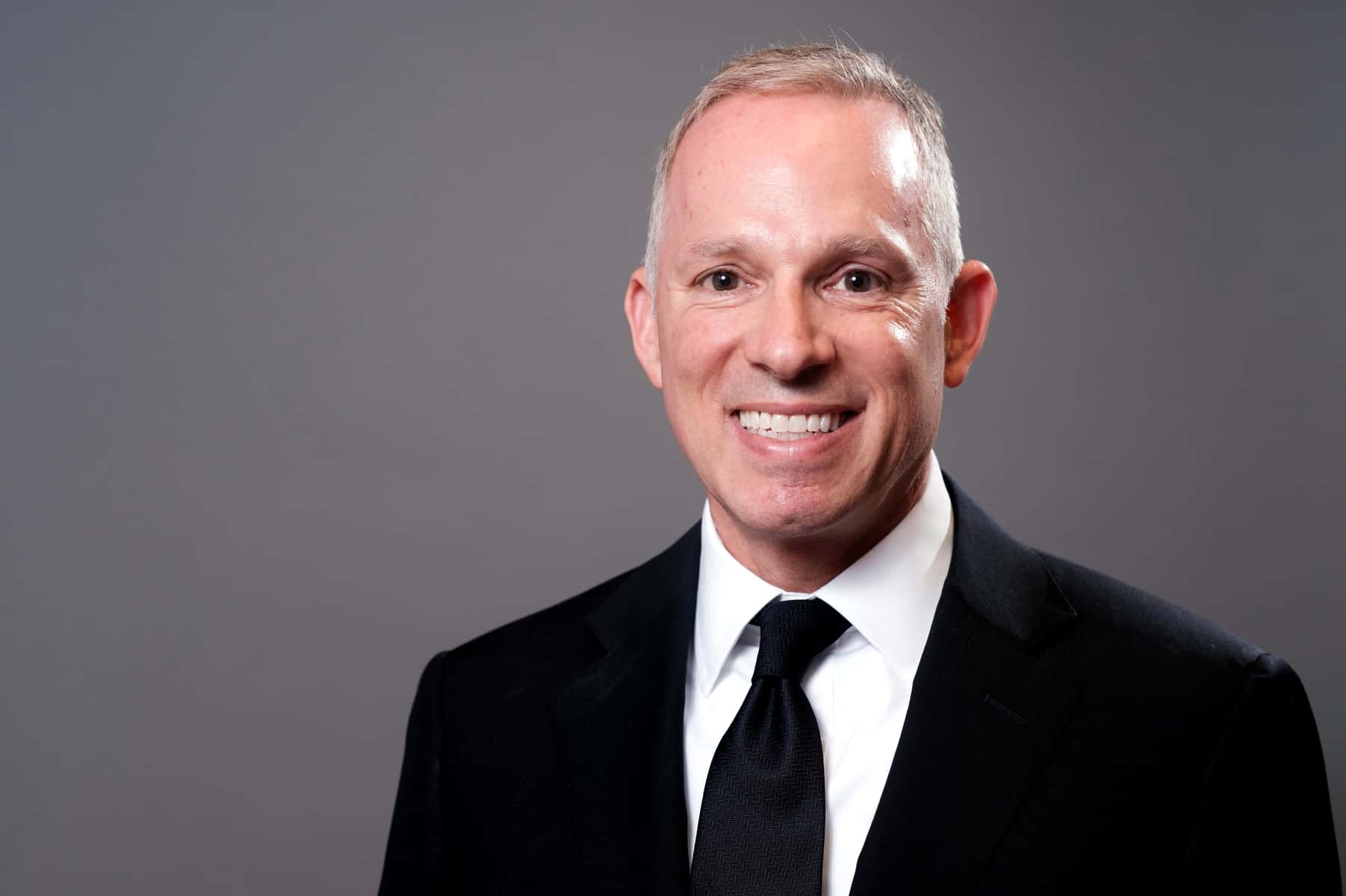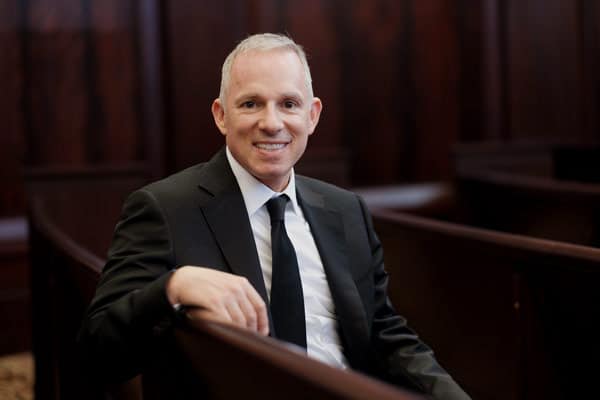 Bryan Waldman has spent his legal career helping the people of Michigan both inside and outside the courtroom. He devotes his practice to protecting the rights of the severely and catastrophically injured.
Highly regarded in his field, Bryan lectures extensively on Michigan personal injury and auto no-fault issues. He also teaches a class on Michigan's complex auto no-fault system at Michigan State University College of Law.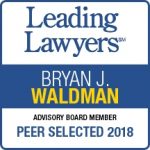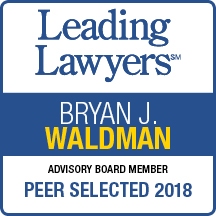 Bryan focuses a significant portion of his practice to representing injured bicyclists, and heads the Sinas Dramis Law Firm's Bicycle Law Group. Bryan is committed to advocating for the rights of cyclists across Michigan. In addition to representing injured cyclists, he volunteers with a number of organizations focused on advocacy efforts for cyclists' rights, assisting with their grassroots legislative efforts.
Bryan is also a member of the national Bike Law Network, a group of bicycle attorneys who are dedicated to representing cyclists and educating the non-cycling community about cyclists' rights.
In his spare time, Bryan enjoys cycling and running with friends, and competes in USA Cycling sanctioned races.
Practice Areas
Auto accidents, bicycle accidents, pedestrian accidents, motorcycle accidents, semi-truck accidents, personal injury, wrongful death, dog bite claims
Professional Associations
Michigan Association for Justice – member & past president
Coalition Protecting Auto No-Fault (CPAN)
Ingham County Bar Association
Fellow, Ingham County Bar Foundation
American Association for Justice
American Civil Liberties Union
State Bar of Michigan
State Bar of Illinois
Publications
"Michigan Premises Liability Law: The Open and Obvious Danger Doctrine," Michigan Bar Journal, June 1999, vol. 78, no. 6
Speaking Engagements
"Bike Law" – Down River Cycling Club, December 2015
"Bike Law Michigan" – Rapid Wheelmen, November 2015
"Bicycle Law Basics" – Clinton River Riders Bicycle Club, October 2015
"The 3116 PIP Tort Lien: Tactics to Avoid or Lessen the Lien" – MAJ No-Fault Institute XII, Southfield, Michigan, September 2015
"Bike Law 101 & 201" – North American Bicycle Show, Detroit, Michigan, March 2015
Third Party Auto Negligence Webinar – Institute for Continuing Legal Education (ICLE), September 2014 (moderator)
Third Party Auto Negligence Webinar – ICLE, January 2014 (moderator)
Michigan Bicycle Law – Tri-County Bicycle Association, May 2014
Michigan Bicycle Law – People's Law School, October 2013
No-Fault Institute: VII, Fighting Section 3116 Tort Liens – Michigan Association for Justice, September 2010
Depositions and Disability Evaluations – Michigan State University College of Osteopathic Medicine, 2009
Developing Damages – Michigan Association for Justice Annual meeting Seminar, 2009
Trial Tips in Premises Liability Cases – MAJ Premises Liability Evening Forum
Jury Selection in An Automobile Negligence Case – MAJ No-Fault Institute
"Thinking Outside the Tort Reform Box" – 60th Annual Melvin Belli Seminar, Chicago, Illinois, July 2007
"Truck Liability Cases" – No-Fault Institute IV, June 2007
"Getting Paid Promptly: What Should You Know?" – Auto No-Fault Seminar, CPAN, February 2007
"Exposing the Rogue Truck Driver" – 59th Annual Melvin Belli Seminar, Seattle, Washington, July 2006
"Attendant Care Claims: What Should Be Included and How Should It Be Valued?" – No-Fault Institute III, MAJ, June 2006
Michigan Trial Lawyers Association Annual Meeting Seminar, co-Moderator – May 2006
"Estate of Abdul-Baki v Phillip Sorensen, MD: Representing Arabic Plaintiffs Post -9/11″ – 58th Annual Melvin Belli Seminar, July 2005
Michigan Trial Lawyers Association Annual Meeting Seminar, co-Moderator – May 2005
"Trucking Claims: Identifying Issues and Developing Tactics" – No-Fault Institute II, April 2005
"Room and Board: Incremental Expense Doctrine After Griffith" – No-Fault Institute II, April 2005
"Damages: Making the Most of Your Case" – Michigan Trial Lawyers Association, Advocacy Seminar, March 2005
"Trial Techniques" – Michigan Trial Lawyers Association, Medical Malpractice Seminar, December 2004
Michigan Trial Lawyers Association Annual Meeting Seminar, co-Moderator – May 2004
Ultimate Advocacy Seminar, co-Moderator – Michigan Trial Lawyers Association, December 2003
"Friend or Foe: Attorney/Case Manager Interactions" – Mosby's Medical Case Management Convention (joint presentation with Susan Wisser, RN, MSN, CCM), September 2003
Michigan Trial Lawyers Association Annual Meeting Seminar, co-Moderator – May 2003
"How Do You Make and Litigate Home Modification and Van Claims?" – No-Fault Institute I, March 2003
Michigan Trial Lawyers Association Annual Meeting Seminar, co-Moderator – May 2002
"Trucking Accidents: Identifying Issues and Developing Tactics" – Michigan Trial Lawyers Association Auto Negligence Extravaganza, January 2002
Michigan Trial Lawyers Association Annual Meeting Seminar, co-Moderator – May 2001
"Suing Allstate for Bad Faith" – Michigan Trial Lawyers Association – How to Hammer Allstate II, March 2001
"Protect Your No-Fault Benefits: Do a PIP Check Up Now!" – Brain Injury Association of Michigan Annual Conference (joint presentation with George Sinas and Catherine Groll), October 2000
Michigan Trial Lawyers Association Annual Meeting Seminar, co-Moderator – April 2000
"Legal Issues Affecting Case Management in Michigan" – presentation given to Detroit, Grand Rapids, and Flint chapters of the Case Management Society of Michigan, March 2000, May 2000, August 2000
"The Odd Couple: Case Manager – Attorney Interactions" – Mosby's Medical Case Management Convention (joint presentation with Susan Wisser, RN, MSN), September 1999
"Premises Liability Case Strategies and Defenses," "Open and Obvious Dangers and Foreseeable Acts of Third Parties" – Institute of Continuing Legal Education (ICLE), June 1999
Michigan Trial Lawyers Association Annual Meeting Seminar, co-Moderator – April 1999
"Privileges and Immunities Under Michigan Law" – Michigan Trial Lawyers Association Seminar in the Snow,  February 1999
"An Overview of Michigan Premises Liability Law" – Michigan Trial Lawyers Association Seminar: The Nuts and Bolts of Personal Injury Practice, November 1998
"Michigan Premises Liability Law: The Open and Obvious Danger Doctrine" – Michigan Trial Lawyers Association Annual Meeting Seminar, May 1998
"Michigan Premises Liability Law: The Open and Obvious Danger Doctrine" – Michigan Trial Lawyers Association Seminar in the Snow, February 1998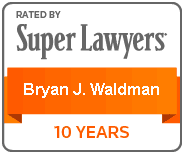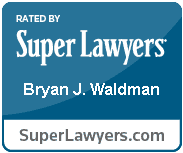 Awards & Recognition
Leading Lawyers – 2018 Peer Selected
Michigan Super Lawyer — 2006-2008 & 2011-2018
AV Preeminent Rating — Martindale-Hubbell, 2006-present
Michigan Cyclist of the Year — Programs to Educate All Cyclists (PEAC), 2017
Best Lawyers in America 2017 Lawyer of the Year, Plaintiffs' Personal Injury Litigation (Lansing, Michigan)
Best Lawyers in America 2015 Lawyer of the Year, Plaintiffs' Personal Injury Litigation (Lansing, Michigan)
Best Lawyers in America — Plaintiffs' Personal Injury Litigation – listed every year since 2007
Leading Lawyers – Michigan — "Top 100 Leading Lawyer," "Top 100 Outstate (Non-Detroit Metro) Lawyer" & "Top 100 Consumer Lawyer"
Bicycle Advocacy Award — League of Michigan Bicyclists, 2013
Education
B.A., Michigan State University, 1988
J.D., Wayne State University, 1992
Admissions
Michigan, 1992
Illinois, 2008
Connect with Bryan Waldman

 bryanwaldman@sinasdramis.com