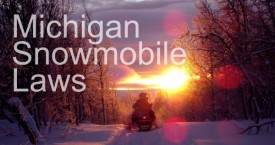 Michigan winters can oftentimes last for what seems like forever. However, there's still tons to do outside in Michigan during the winter. For those who enjoy recreational winter activities, such as snowmobiling, this is a time of year we look forward to. Though snowmobiling is a fun activity, it's important to know the Michigan snowmobile laws that help keep you safe. Michigan State Police reported 14 deaths the 2017-2018 snowmobiling season, which is actually a lower fatality rate compared to previous years.
Before you hop on your snowmobile this winter, get up to speed on Michigan snowmobile laws and snowmobile safety information. In each of their segments, Bryan Waldman on WLNS Legal Edge and Tom Sinas on Fox 17 Know the Law, our attorneys inform the community of the laws pertaining to snowmobiles in Michigan, in hopes of improving safety for all.
Knowing Michigan Snowmobile Laws
Just like any other vehicle, it's important to register snowmobiles with the Secretary of State and have the proper decals visible. Also, to avoid fines and other fees, snowmobiles should have a trail pass for the year. You can purchase trail passes through Michigan DNR, which are good for the entire year – October 1 through September 30. In addition to having the proper paperwork, Michigan law prohibits the operation of snowmobiles with a blood alcohol content above 0.08, or under any other kind of influence.
Although Michigan is a no-fault state, if you have an accident while operating your snowmobile, you are not covered under your auto no-fault policy. Michigan snowmobile laws don't categorize snowmobiles as motor vehicles, so if your accident is with another snowmobile, you will not be covered. However, if your accident occurs with an automobile, you may get coverage under the other driver's no-fault insurance.
Furthermore, Michigan snowmobile laws require that operators report accidents if serious injuries, death, or damages in excess of $100 occur.
WLNS Legal Edge – Snowmobile Laws & Safety
Ensuring Snowmobile Safety as the Driver
While operating a snowmobile, certain laws help to ensure the safety of the operator and riders. Although snowmobiles are allowed to drive on roadways, use extra caution when doing so. To ensure snowmobile safety, operators must give the right of way to automobiles when crossing or riding alongside roads. Snowmobile drivers must always cross roads at right angles, go straight across the road, make complete stops before crossings, and double check that roadways are clear of traffic before crossing.
Another law implemented to ensure snowmobile safety is age restrictions. Michigan snowmobile laws allow anyone with an up-to-date driver's license to drive a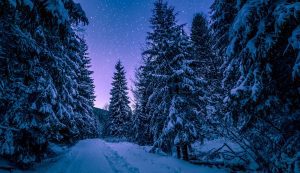 snowmobile. For operators between the ages of 12 and 16 without a driver's license, a safety certification through the Michigan DNR must be obtained. Otherwise, young drivers must be accompanied by a licensed adult 21 years of age or older. However, even if accompanied, 12-16-year-olds wanting to cross streets while driving must pass the certification class.
Understanding the weather conditions around you while enjoying the winter activity can also ensure snowmobile safety in Michigan. It's no secret that winters here are often severe. Driving responsibly and for the conditions can reduce the risks involved with snowmobiling. This is especially important since many snowmobile accidents occur when the driver loses control and goes off-trail.
Grand Rapids car accident attorney, Tom Sinas, also recently appeared on Fox 17 Know the Law to further define some of Michigan's snowmobile laws.
Fox 17 Know the Law – Michigan Snowmobile Law from Sinas Dramis Law Firm
1. Registration – Register with Secretary of State and display on the forward half of the cowl above the footwell on each side of sled.
2. Permit – Required for operating a snowmobile on public trails. They must be placed above or below the snowmobile's headlights.
3. Operating – Kids 12-17 years old need a certification to operate without adult supervision. Kids under 12 need adult supervision to drive a snowmobile.
Our Michigan personal injury attorneys fiercely litigate for those seriously injured in accidents throughout the state. Please contact us for a free consultation or call us at 517-394-7500.