Recent Appellate Decisions Dismantle Weapon Used by Insurers to Take Away No-Fault Benefits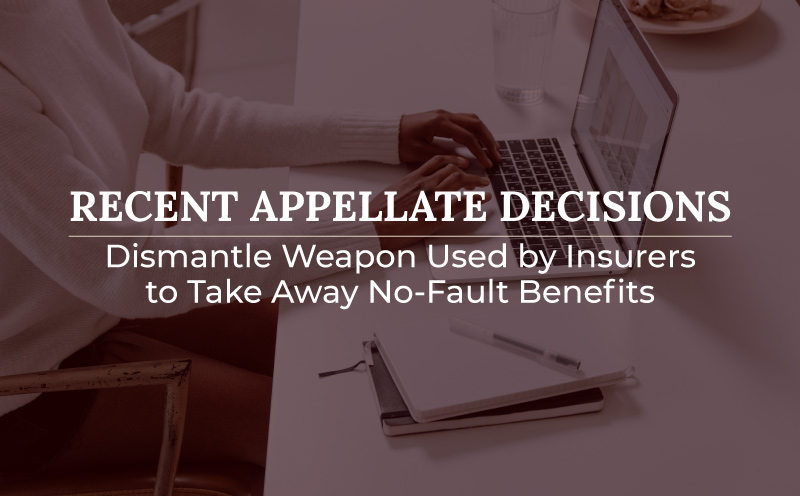 Since 2014, no-fault insurers have been using ruthless claim-denial tactics against people injured in motor vehicle accidents. One of those tactics commonly involves identifying statements that an insurer can acuse an insured of falsely making in the processing of a PIP claim. Insurers then use that allegedly-false statement to void the claimant's entire underlying insurance policy. When successful, this tactic results in the termination of all auto no-fault PIP benefits, and for some, it also impairs the ability to pursue a liability claim. This tactic was widely used at unprecedented levels following the Michigan Court of Appeals decision of Bahri v. IDS Prop Cas Ins Co, 308 Mich App 420 (2014).  Fortunately, recent appellate decisions have substantially dismantled the impact of this decision and made it much more difficult for insurers to utilize this tactic.
Haydaw v. Farm Bureau Ins Co, _ Mich App_(2020)
The first big blow to the Bahri doctrine was handed down in the case of Haydaw v. Farm Bureau Ins Co, __ Mich App __ (2020).  In Haydaw, the Court of Appeals held that "fraud provisions in no-fault insurance policies do not provide grounds for rescission based upon false statements made by the insured during first-party litigation." Yet this left open the question, what about allegedly false statements made before litigation? The Court of Appeals answered that question earlier this year in the case of Williams v Farm Bureau Mut Ins Co of Michigan, _ Mich App _ (2021).
Williams v Farm Bureau Mut Ins Co of Michigan, _ Mich App _ (2021)
In Williams, a 2-1 panel of the Court of Appeals held in a published decision that "antifraud provisions in no-fault policies apply to fraud in the inducement but not to allegations of postprocurement fraud." Otherwise stated, a no-fault insurer cannot rely on antifraud provisions in an insurance policy to void the policy based on the injured person committing allegedly fraudulent conduct in the processing of no-fault PIP claims after the policy was incepted.
Meemic Ins Co v. Forston, _ Mich _ (2020)
The holding in Williams was based principally on review of Michigan Supreme Court precedent and careful statutory interpretation of the no-fault act, MCL 500.3101 et seq. As for precedent, the Williams court relied heavily on the Michigan Supreme Court's recent decision in Meemic Ins Co v. Forston, __ Mich __ (2020). In Meemic, the Supreme Court held that a "contractual antifraud provision [was] invalid and unenforceable because it [was] not based on a statutory or unabrogated common-law defense."
Meemic involved the application of anti-fraud provisions to an injured person who was not a party to the underlying insurance contract. Thus, some speculated that a different result would be reached if the injured person was a party to the contract. Yet Williams ended that speculation.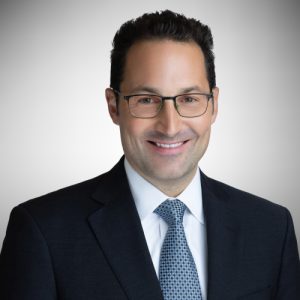 By analyzing Meemic alongside the text of the no-fault act, the Williams court concluded that applying antifraud provisions to postprocurement fraud violates the no-fault act. The Williams court noted that "the Legislature did not include postprocurement misrepresentations among the grounds in MCL 500.3113 on which a court may conclude that the claimant is not entitled to PIP benefits, though it could readily have been included." Yet, on the contrary, the court noted that the no-fault act provided a specific remedy for postprocurement fraud. That is, MCL 500.3148(2) permits an insurer to recover attorney fees for defending against a fraudulent claim. But terminating all PIP benefits, the Williams court held, was an intellectual bridge too far and a weapon too ruthless.
Authored by Grand Rapids automobile accident lawyer, Tom Sinas
RELATE READING
---
Delay, Deny, Defend – Tactics Insurance Companies Use to Avoid Paying Claims