State Bar of Michigan Elects Tom Sinas to Serve West Michigan on Board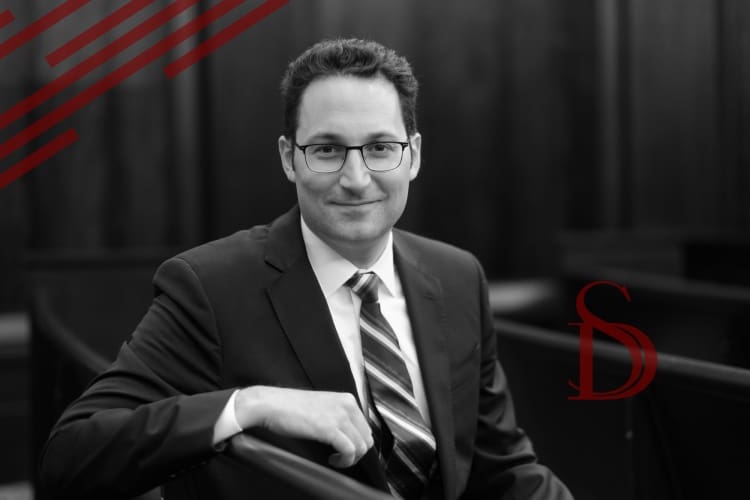 It is with great pleasure that Sinas Dramis Law Firm announces the election of Tom Sinas to the State Bar of Michigan Board of Commissioners. Tom is one of three attorneys who won contested seats in this year's Board of Commissioners election. He will serve a three-year term concluding in 2022.
Responsibilities of the State Bar of Michigan Board of Commissioners
Each attorney practicing in the state of Michigan must be a member of the State Bar of Michigan. With a mission to build relations between legal professionals and the public, the State Bar of Michigan helps promote and improve the administration and advancements in the theory of law. Currently, there are more than 45,000 members of Michigan's State Bar.
As an incoming Board Member and experienced and esteemed Grand Rapids personal injury attorney, Tom Sinas will serve District C, which has two commissioners.  He will co-commission District C with attorney E. Thomas McCarthy. This District serves Oceana, Muskegon, Ottawa, Newaygo, Kent, Osceola, Mecosta, Clare, Isabella, and Gladwin counties. In this role, Sinas will provide oversight to the operations in the district he serves. Furthermore, he will help the organization by fulfilling both executive and legislative duties. His responsibilities as a Board Member include strategic planning including budgeting and spending, public policy regulations, and member services.
Tom Sinas – A Proven History of Leadership
This election is just one of many great successes Tom Sinas has achieved throughout his career as a personal injury attorney. Since graduating from the University of Minnesota magna cum laude, Tom practiced at a national law firm in Minneapolis. He returned to Michigan in 2013 and opened the Sinas Dramis Grand Rapids office. Deeply committed to the communities of West Michigan, Tom has served as a committee member at the Justice Foundation of West Michigan, a past president of the Legal Assistance Center, and a former trustee of the Grand Rapids Bar Association. Now, in addition to serving on the Board of Commissioners at the State Bar of Michigan, Tom will also continue to serve on the Board of Directors at the Brain Injury Association of Michigan (BIAMI), and as an Associate General Counsel for the Coalition Protecting Auto No-Fault (CPAN).
In addition to his extensive roster of leadership positions, Tom has received many prestigious accolades and honors over the course of his career recognizing his dedication to the profession, the practice of law, and, above all, his clients. As such, Michigan Super Lawyers has named Tom a "Rising Star" every year since 2015, while Michigan Lawyers Weekly named him the "Up and Coming Lawyer" in 2016.
Please join all of us in congratulating Tom on this great and well-deserved achievement! Congratulations, Tom!