Burn Survivor Attorney Steve Weston Attends 2019 World Burn Congress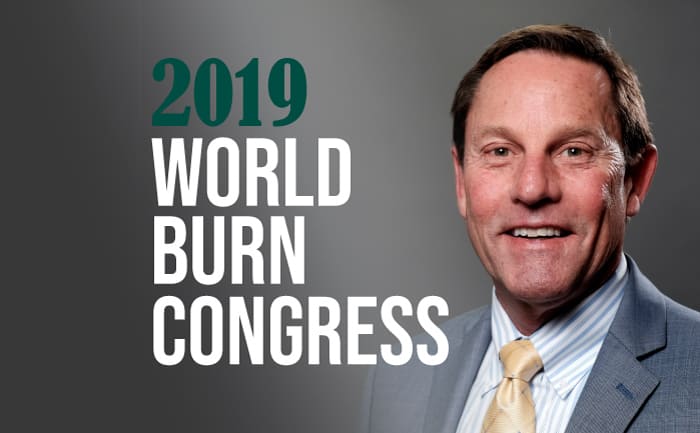 Kalamazoo personal injury attorney, Steven Weston, has been representing and advocating for burn survivors for 34 years. Steve has a reputation among burn treatment professionals across the nation as an attorney who has taken the time to study the medical, psycho-emotional, and social-family challenges and needs of burn survivors. He has also been active in supporting efforts at burn prevention. While Sinas Dramis has advocated for the rights of burn survivors since we opened our doors in 1951, we knew when Steve Weston joined the firm, it was an opportunity to provide additional expertise and resources to this group of clientele. As a firm, we have embraced and actively support this commitment to burn survivors and burn prevention.
Steve Weston's Involvement with the Burn Survivor Community
Steve is a special member of the American Burn Association – the premier association of physicians, nurses, and other burn professionals in the United States. Steve attends the annual ABA meetings, held at different sites around the United States each year. In addition, he has presented at past conferences on legal issues and burn prevention. Steve and Sinas Dramis Law Firm are also members and active supporters of the Phoenix Society for Burn Survivors. The Phoenix Society provides support, information, technology, and advocacy on behalf of burn survivors. The Phoenix Society also works hand-in-hand with the National Fire Protection Association (NFPA) to promote legislation and other measures to enhance burn prevention nationwide. Each year, the Phoenix Society hosts its annual World Burn Congress. Over a thousand people attend World Burn Congress each year, consisting of burn professionals, survivors, and their families.
World Burn Congress 2019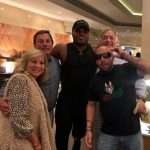 World Burn Congress is an extremely uplifting, powerful, and life-changing event for all who attend. There are multiple break-out sessions that present useful information to survivors. Topics range from makeup for burn survivors to community and national resources that can be accessed through the recovery, healing, and rehabilitation process. There are also break-out sessions oriented to burn professionals that address current ideas for therapies, treatments, counseling, and burn prevention. In addition, time is set aside for burn survivors at a unified meeting of all attendees called "Open Mic". Everyone is given a chance to share his/her experiences and story with all. This is an incredibly moving, powerful, and cathartic event.
Steve Weston recently returned from the 2019 World Burn Congress in Anaheim, California. He participated in the Walk of Remembrance, honoring those who were unable to survive their burn, including many first responders.
The fellowship and love at World Burn Congress flow freely and without judgment, status, or title. It is truly a community of people sharing and helping one another as they continue their life journey. Many people have been attending World Burn Congress for decades. Others are first-time attendees who have progressed in their personal recovery to the point that they are ready to share and receive World Burn Injury's endless positive energy.
Burn Survivor – Lesia Cartelli
Lesia Cartelli is but one example of the transforming positivity and love that is shared at World Burn Congress. Lesia was burned over 50% of her total body surface, including her face and hands, when she was nine years old. The founder and CEO of Angel Faces – whose motto is Head Up, Wings Out – she also authored a moving book entitled Heart of Fire: An Intimate Journey of Pain, Love, and Healing. Lesia is a regular World Burn Congress participant and lights the way for others who are struggling in their own journeys.
Everyone faces difficulties and sometimes severe tests in our lives. Each year, after returning from World Burn Congress, Steve is powerfully reminded that virtually all of his daily issues are no more than minor inconveniences. Steve receives a spiritual and emotional re-charge from sharing fellowship with the people there and seeing the courage, love, and encouragement that flows at World Burn Congress. He uses this experience on a daily basis in his practice advocating for burn survivors and helps fellow attorneys also understand the tremendous experiences of this unique, diverse, and important group of people.
If you're a burn injury survivor, we're here for you. Sinas Dramis is committed to making sure all burn survivors are connected with the resources and services they need in their journey toward recovery. Please call us to see how we can help at 866.758.0031 or submit an online contact form.