Five Sinas Dramis Attorneys Featured in 25th Edition of Best Lawyers in America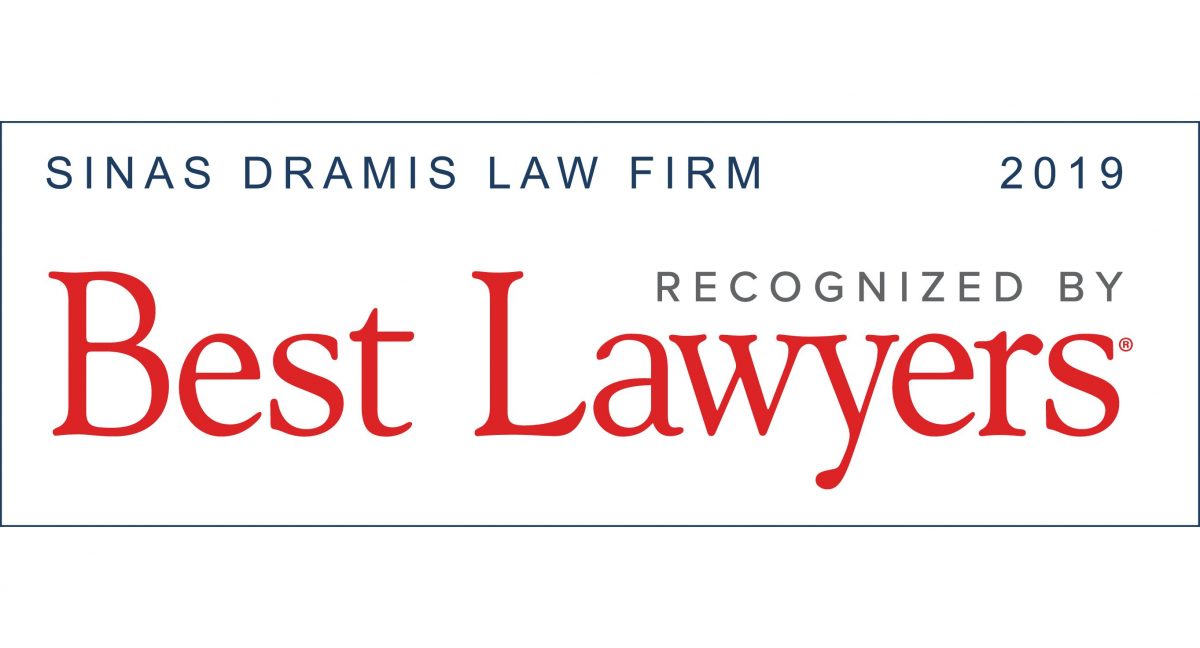 Sinas Dramis Law Firm is proud to announce that five of our personal injury attorneys were recently selected by their peers for inclusion in the 2019 edition of Best Lawyers in America. This is a highly regarded distinction in the legal profession and to the public, and we wish to congratulate these individuals for this esteemed accomplishment. The attorneys recognized include:
[circle_list]
George T. Sinas – Personal Injury Litigation – Plaintiffs
James F. Graves – Personal Injury Litigation – Plaintiffs
Bryan J. Walman – Personal Injury Litigation – Plaintiffs
Timothy J. Donovan – Personal Injury Litigation – Plaintiffs
Bernard F. Finn – Family Law
Best Lawyers in America, 25th Edition
For more than thirty years, Best Lawyers in America has honored attorneys demonstrating remarkable work in their prospective fields. Based on a peer-review survey in which tens of thousands of leading attorneys confidentially participate, Best Lawyers is a widely reputable source of attorney referrals and is the oldest peer-review publication in the legal profession.  Client and legal professionals alike consider inclusion in this annual list with high regard.
The Best Lawyers list has included these five attorneys in the past. George Sinas has received this distinction every year since 1989, while both Tim Donovan and Bernie Finn first appeared on the list in 2001, and Bryan Waldman and James Graves joined these prestigious ranks in 2006. Distinctions such as these are evidence of the dedication and passionate pursuit of justice the firm has exemplified since opening its doors in 1951. We congratulate these attorneys on this accomplishment and are grateful for their leadership and commitment to the communities they serve in their respective areas of practice.