The Hidden and Explosive Dangers of Electronic Cigarettes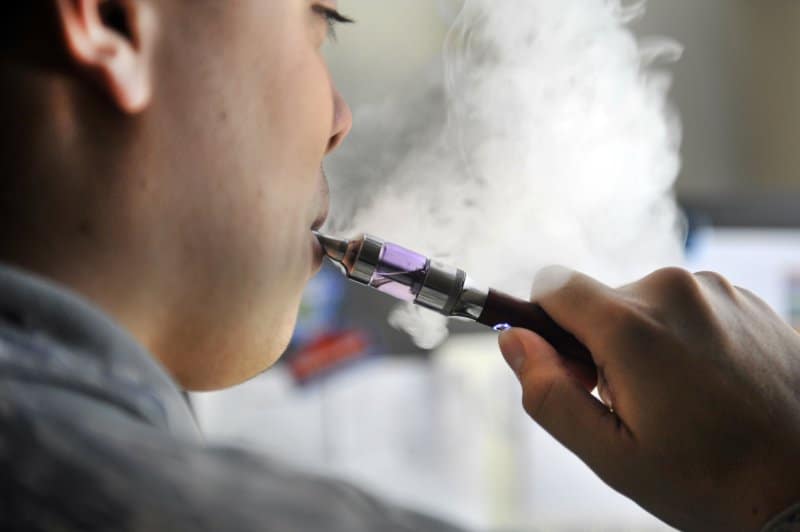 Update: In 2019, a proposed ban on flavored vaping products was put on a temporary hold due to individual and organization opposition. For more information, check out the video at the end of the article.
E-cigarettes (also known as vape pens, electronic cigarettes, or electronic nicotine delivery systems [ENDS]) were first widely introduced to the U.S. market in 2007. Since then, the popularity of e-cigarettes has grown dramatically—and continues to expand at an incredible pace. As of 2015, an estimated 2,750,000 people use e-cigarettes in the United States. Furthermore, sales of e-cigarette devices and accessories exceed $2.8 billion dollars.1 However, with such widespread use, the dangers of electronic cigarettes are also hitting the mainstream.
Various medical associations, including the American Medical Association, have expressed concerns about the rapidly growing popularity of e-cigarettes among young high school and college-aged people.
The primary medical concern has focused on the harmful and addictive high levels of nicotine and other substances inhaled from e-cigarettes. Yet, a far more immediate and dangerous threat from the use of e-cigarettes is causing serious and permanent traumatic injuries.
Electronic cigarettes are exploding and burning with an alarming frequency, causing serious third-degree burn injuries, loss of body parts such as eyes, tongues, and teeth, and permanent disability and scarring.2 The e-cigarette explodes when the rechargeable lithium-ion batteries sold with the e-cigarettes fail, undergo thermal runaway and, essentially, acts as a pipe bomb.
Anatomy of an Electronic Cigarette
A typical vape pen/e-cigarette is comprised of three primary parts, a mouthpiece, a cylindrical "mod" in which the battery is placed, and a battery.
[one_half]
[/one_half]
[one_half_last]
[/one_half_last]
[one_half]
[/one_half]
[one_half_last]
[/one_half_last]
Figure 1 – Shows examples of e-cigarettes sold commonly throughout the United States.
Figure 2 – Demonstrates the parts of a typical e-cigarette (AKA vape pen). The "mouthpiece" may be an RDA (Rebuildable Dripping Atomizer) or an RBA (Rebuildable Atomizer). The RDA actually drips a solution, or juice, onto a coil, which heats and atomizes the liquid into a vapor. The RBA has a tank that holds the liquid prior to conversion into vapor by the coil.
Figure 3 – Additional examples of the portion of the e-cigarette that houses the battery, known as the "mod."
Figure 4 – Example of RDA/RBA mouthpieces.
How Electronic Cigarettes Work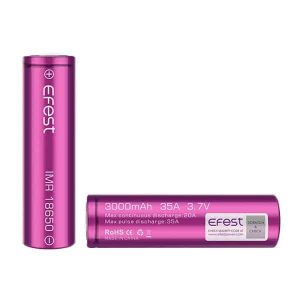 When activated or in use, the battery in an e-cigarette discharges a current to a coil which heats the e-liquid into a vapor. The batteries used in e-cigarettes are almost always rechargeable lithium-ion batteries. These batteries are shaped like a typical AA alkaline battery. They do not incorporate safeguards to prevent overcharging or overheating. Without safeguards in the battery and e-cigarette, a battery that begins to overheat will ignite into a fire and/or explode. This is called thermal runaway. These batteries are placed into the cylindrical mod, which is a closed system. It's is a virtual pipe bomb awaiting detonation. This is one of the primary dangers of electronic cigarettes.
When the lithium-ion battery fails and overheats into a thermal runaway, pressure quickly builds inside the mod until, finally, the fire and heat pressure causes the mod to explode—often in close proximity to the body or face of the user. In 2017, the U.S. Fire Administration estimated that there have been 195 separate incidents of explosion and fire from e-cigarettes reported by the U.S. media between 2009 and December 31, 2016.3
Burn Injuries from Vaping on the Rise
However, in a recent study published in August 2018, it was found that there were 2,035 incidents of an explosion and burn injuries presenting to U.S. Emergency Departments between 2015 and 2017.4 This is much higher than the number of media-reported incidents. This rapid year-over-year rise in injuries from exploding e-cigarettes is alarming. No agency in the United States has issued regulations governing e-cigarette batteries. Despite the extension of the FDA to include e-cigarettes in 2016,5 and although the Center for Tobacco Products (CTP) has authority to regulate e-cigarette batteries, there are still no regulations governing these batteries.
Figure 5 depicts commonly sold batteries for e-cigarettes. These batteries currently do not have built-in protections against thermal runaway, fire or rupture. Similarly, many, many types of e-cigarettes do not have adequate protection against short circuit or thermal runaway in the electrical system utilized.
Growing Dangers of Electronic Cigarettes
In April of 2018, in response to the growing danger of e-cigarette explosions and fires, the American National Standards Institute (ANSI) with Underwriters Laboratories, Inc. (UL) approved ANSI/UL 8139—a national Standard for Electrical Systems of Electronic Cigarettes and Vaping Devices. ANSI/UL 8139 offers specific requirements for improving electrical system protections and safeguards for e-cigarettes.
Some of the new requirements include:
Batteries must comply with UL 1642 – the standard for lithium batteries.
Chargers must comply with already accepted standards in use for information technology equipment, audio/video, communication equipment, and class 2 power units and extra-low voltage outputs.
E-cigarettes have a venting mechanism that channels the pressure wave in the direction that harm is minimized.
Protection of batteries and devices against overcharge, over-discharge, and short circuit conditions, as well as the ability to withstand single fault conditions without resulting in fire or rupture.
While other important standards in ANSI/UL 8139 that, when followed, will reduce significantly the dangers of electronic cigarettes, these dangers continue to rise. Vape shops are still selling unprotected lithium-ion batteries for use with e-cigarettes. Specifically, vape shops are selling batteries labeled as 18650, 3,000 mAh lithium-ion batteries.
What Consumers and Retailers Should Know
What can be done to increase the safety of e-cigarettes? There are a few precautions a consumer can take to ensure e-cigarette use is as safe as possible.
Use a standard AA or AAA alkaline battery. While not re-chargeable, these batteries pose less risk of thermal runaway, which can lead to an explosion and serious burn injuries.
Purchase ANSI/UL 8139 compliant products, e-cigarettes, and accessories only.
Purchase products that come with instructions and clear warning labels.
At a national level, to improve the dangers of electronic cigarettes, the practice of selling unprotected batteries with unprotected or inadequately protected e-cigarette electrical systems needs to end. Also, the Centers for Tobacco Products need to establish the regulation of e-cigarettes and e-cigarette batteries to require compliance with ANSI/UL 8139.
The rapid growth in the sale and use of all types of ENDS shows no sign of abating. With more effective regulation and public awareness, the decision to vape will no longer unwittingly expose the user to a life-changing explosion and fire.
Michigan Ban on Flavored Vaping Products
Due to the extreme popularity of flavored vaping products in teens and kids, Michigan put a temporary ban on these products in 2019. However, that ban was met with opposition from individuals and companies. As a result, one judge stated the ban did not qualify as an "emergency" and put a hold on it. Bryan Waldman recently appeared on WLNS Legal Edge to discuss the many ins and outs of this ban.
WLNS Legal Edge – Michigan Vaping Lawsuit
Authored by Kalamazoo personal injury attorney, Steve Weston, who specializes in representing victims of serious burn injuries. 
REFERENCES
U.S. Fire Administration – Electronic Cigarette Fires and Explosions in the United States 2009-2016, July 2017
Id.
Electronic Cigarette Fires and Explosions in the United States 2009-2016—U.S. Fire Administration
Rossheim ME, Livingston MD, Send EK, et al. Electronic Cigarette Explosion and Burn Injuries, U.S. Emergency Department 2015-2017
2016 Final Deeming Rule