Work Loss Benefits – Michigan's No-Fault Benefits for Lost Wages Following a Car Accident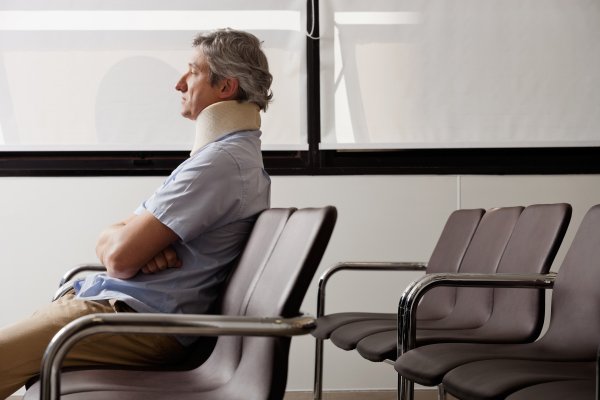 Following a severe auto accident, victims are oftentimes too injured to return to work. In these instances, the injured person may be entitled to Work Loss Benefits from their own auto insurance provider. This is a benefit unique to Michigan's no-fault system. Tom Sinas, Grand Rapids auto accident attorney, appeared on Fox 17's Know the Law to further explain reimbursement for lost wages following a crash.
No-Fault Benefits at a Glance
We focus a lot on the medical component of no-fault benefits. When someone is injured in a Michigan auto accident, they turn to their own no-fault insurance provider for payment of this benefit. This payment is designed to cover medical bills incurred as a result of their injuries. However, we don't talk a lot about another significant no-fault benefit, which is Work Loss Benefits. When an injured person can't return to work, the inability to bring home and paycheck can feel insurmountable. This is where Work Loss Benefits or wage recovery steps in.
Filling the Gap Created by Lost Wages
If a victim of a Michigan car accident is unable to work due to their injuries, they can receive reimbursement for their lost wages. In general, victims can receive up to 85% of their gross pay. This amount is subject to a monthly cap of approximately $6,065 (October 1, 2021 – September 31, 2022), which may affect high wage earners the most. This benefit is payable for up to three years following the accident. If, after three years, the injured party is still unable to return to work, the only remedy for obtaining lost wages is to pursue a claim against the at-fault driver of the accident.
Fox 17 Know the Law Lost Wages in Crashes
Survivor's Loss Benefits
These principles apply in unfortunate cases involving death, as well. Dependents can receive up to 85% of the gross annual income of the deceased. This too is subject to the same monthly cap, for up to three years. These benefits are designed to bridge the financial gap caused by someone's passing. Again, continued economic loss the family may experience after the three year period and above the 85% is only obtainable through a claim against the driver responsible for the crash.
If you are having difficulty obtaining your Work Loss Benefits or Survivor's Loss Benefits, please call us at 517-394-7500 or submit an online form here.