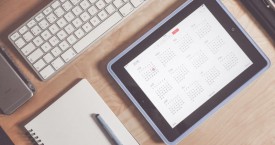 Tom Sinas, Michigan personal injury attorney, recently appeared on Fox 17's Know the Law segment to explain the statutes of limitations in Michigan. In essence, statutes of limitations are deadlines for which a lawsuit can be filed. Tom explains the importance of the statutes of limitations in Michigan for our justice system regarding both civil and criminal cases.
Basic Rule of Statutes of Limitations in Michigan
The basic rule of statutes of limitations in Michigan is this – the legal proceeding has to start before a certain deadline has passed. The statutes of limitations in Michigan applies to the majority of civil and criminal cases. If a case isn't filed within the established timeline, the case will not move forward.
Importance of Legal Deadlines
Since a statute of limitation is essentially a legal deadline, it is important to know these deadlines to ensure you act quickly enough to move forward with your case. Although each case may have a different limitation, these deadlines encourage the filing of lawsuits in a timely manner. Filing a lawsuit sooner opposed to later allows witnesses to retain key information and better preserves evidence. It also provides some certainty and predictability to those involved with regard to moving forward with their lives.
As a personal injury attorney, Tom stresses the importance of understanding that each type of case, even in the specific area of law he practices, varies significantly. The following are a few essential statutes of limitations victims of personal injuries should know:
Automobile accident statute of limitations – Lawsuits against the at-fault driver responsible for your crash, in general, must be filed within three years.
Dog bite statute of limitations – Plaintiffs must file within three years from the date of injury.
Nursing home neglect statute of limitations – In general, most negligence actions in Michigan, including nursing home neglect, have a three-year statute of limitations.
Wrongful death statute of limitations – No specific statute of limitations, but "borrows" the statute of limitations applicable to the cause of death, often making these cases complicated and requiring the assistance of an attorney.
In addition to Michigan's already tricky statutes of limitations, certain areas also have "notice requirements." This requires Plaintiffs to notify of their intent to file a lawsuit within a certain deadline. Notice requirements are separate from the specific statute of limitations. For example, Michigan has a mandatory "one-year-back" rule which applies to unpaid medical expenses by a no-fault insurance company.
Grand Rapids personal injury attorney, Tom Sinas, explains more:
Fox 17 Know the Law – Statutes of Limitations
Exceptions to the Rule
While many of these deadlines are "hard and fast rules," there are a few exceptions. For instance, cases involving children have a "tolling" exception. This allows them to "toll" (extend) the deadline so it doesn't run until they become an adult. At that time, the statute of limitations would begin.
Another example is murder. Regardless of when the crime occurred, there is no deadline for a lawsuit to find justice for this criminal activity.
Take Away Regarding Legal Deadlines
If you have a legal matter, the bottom line here is don't take any chances or make assumptions. These timeframes are complicated based on your specific case type. Contact an attorney early on in your case for the best chances of preserving your right to bring a suit.
If you're injured or were in a serious accident in Michigan, contact us today to discuss your case. Call us at 866.758.0031 or submit an online form.