Semi-Truck Accidents on the Rise: The Cost of Doing Business?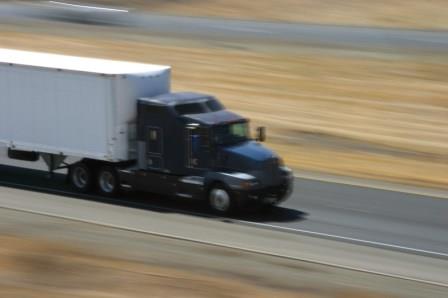 As the economy improves, we're seeing more semi-trucks on the roads – unfortunately, that has also led to an alarming increase in the number of trucking accidents.
Across the country, fatal semi-truck accidents are on the rise. While we rely on trucks to deliver the goods that we come to rely on daily, and the increase in the number of trucks driving on our roads to deliver the products we need (and want) may signal that our economy is continuing to improve, it cannot be denied that there is a cost many of us fail to think about: the increasing number of trucking accidents resulting in death.
Semi-truck accidents have increased across the board since 2009, which is cause for growing concern. In 2012 (the year for which there is recent data), there were 3,921 fatalities resulting from trucking accidents; 104,000 injuries resulted from these types of accidents. Overall, fatal truck crashes increased by 18% between 2009 – 2012. Conversely, fatal accidents involving motor vehicles decreased by 1.74 within the same period.
What is causing this increase in trucking fatalities? Some maintain that driver fatigue is to blame. According to a Marketplace report, truck driver fatigue resulted in 13% of accidents, contributing to more than half of those numbers. In an effort to decrease those numbers, the Federal Motor Carrier Safety Administration (FMCSA) implemented trucking regulations mandating the number of hours drivers could drive per day, the number of hours they must be at rest, and when rest periods must be taken. Specifically, those regulations provided that:
Drivers could not drive after 60 (or 70) hours on duty in 7 (or 8) consecutive days;
Drivers may restart their driving period only after taking at least 34 consecutive hours off duty; and
Drivers must take two rest periods from 1:00 a.m. to 5:00 a.m.
These regulations went into full effect last summer, to the dismay of a number of those in the trucking industry who believed the government was going too far in telling drivers "when to sleep."  Another concern expressed was that the mandatory rest periods required truck drivers to make their trips when there was more traffic on the road, actually putting more individuals at risk. Due in large part to the lobbying efforts of the American Trucking Associations, the regulations described above were suspended on December 16, 2014 as part of the Consolidated and Further Continuing Appropriations Act, 2015. Now, the 60 hour/70 hour limits are no longer in place, and drivers are not required to take their rest periods as previously mandated.
What happens now? Congress will not take action on reinstating the trucking Hours of Service (HOS) restrictions until the safety study on the subject it mandated has been completed. At the very earliest, this issue will be revisited in October of this year.