Grand Rapids personal injury attorney to serve on boards of GRBA and BIAMI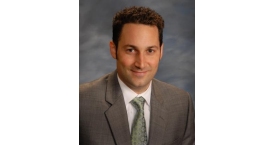 Tom Sinas Joins Grand Rapids Bar Association and Brain Injury Association of Michigan Boards of Directors
(Update 2018: Tom completed several additional and successful terms serving on the Board of Directors at Grand Rapids Bar Association, with his service ending in 2018. He continues to act as a Board Member at Brain Injury Association of Michigan.)
Please help us congratulate Grand Rapids personal injury attorney Tom Sinas on his election to two Boards of Directors: Brain Injury Association of Michigan (BIAMI) and the Grand Rapids Bar Association (GRBA). Tom was elected to the BIAMI board at the organization's annual meeting on May 2, and will commence his position with the GRBA on July 1, 2015.
Tom is looking forward to serving in these roles as a way to give back to the Grand Rapids and West Michigan communities, as well as the entire state. Having lived in and practiced law in other states, he has a special appreciation for the unique sense of community that the Grand Rapids Bar Association provides to the West Michigan bar, and looks forward to continuing its proud tradition of encouraging professionalism, collegiality, and community engagement.
In addition to serving on the GRBA board, Tom is also involved in two other West Michigan organizations – the Justice Foundation of West Michigan and the Legal Assistance Center of West Michigan, where he also serves on its board of directors.
In addition to his involvement in the legal organizations in West Michigan, Tom is also excited to serve on the board of the Brain Injury Association of Michigan. As a personal injury attorney who has helped injured residents in Grand Rapids and all over West Michigan, he has seen the effects of catastrophic brain injury on those involved in auto accidents. BIAMI is one of the most respected brain injury advocacy and support organizations in Michigan. Tom looks forward to supporting brain injury survivors across the state. He joins his father and Sinas Dramis Law Firm Managing Partner, George Sinas, as a member of the BIAMI Board.
We look forward to seeing what you will accomplish in these positions – congratulations, Tom!