Ethnic Intimidation Act – Hate Crime Laws in Michigan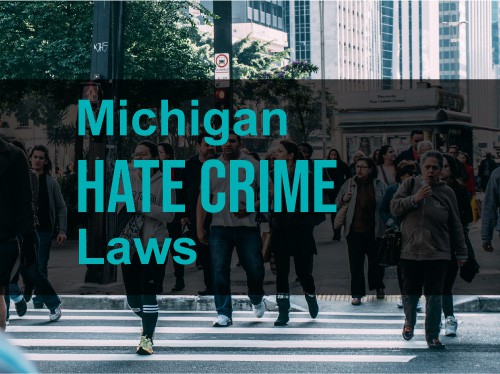 As a direct result of a dramatic increase in hate crimes in Michigan, Attorney General Dana Nessel is calling for tougher laws. Studies conducted by the FBI and Michigan State Police shows a roughly 30% increase in these types of crimes over the last two years. Michigan personal injury lawyer, Bryan Waldman, discussed these disturbing trends recently on WLNS 6 "Legal Edge" and the laws in place to help fight against them.
Hate Crime Laws in Michigan and Other States
Currently, 46 states and the District of Columbia have laws on the books that make hate crimes illegal. It's important to note these hate crimes laws don't outlaw freedom of speech or ban hateful thoughts and intentions. Hate crimes law simply provide enhanced penalties for crimes based on hate toward a certain group of people.
The Ethnic Intimidation Law is Michigan's hate crime law. This act recognizes that when a crime is committed based on hate, it oftentimes has a deeper emotional impact on the individual person and creates fear in the entire community. The Ethnic Intimidation Act provides similar outcomes as the hate crime laws of other states. It recognizes harsher penalties for crimes committed based on race, color, religion, gender, or national origin. Unlike many other states, however, Michigan's hate crime law doesn't include crimes committed based on sexual orientation or a physical or mental disability. Roughly 29 other states also recognize gender identity as a separate class in the hate crime laws of that state, which Michigan fails to recognize.