Michigan Speed Limit Laws – How to Handle Roadways with no Posted Signs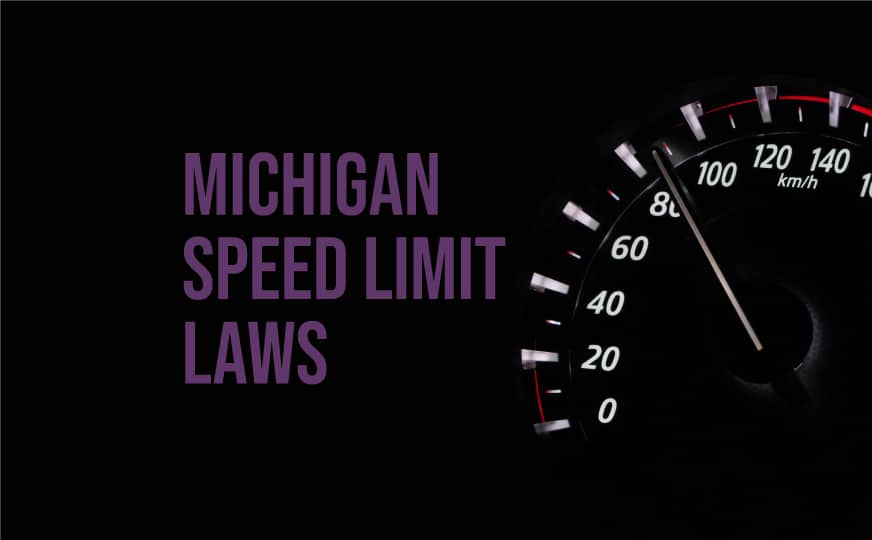 Millions of people drive on Michigan roads every day. However, some areas don't have posted speeds. What do drivers do? Tom Sinas, Grand Rapids auto accident attorney, recently appeared on Fox 17's Know the Law to explain everything you need to know about Michigan speed limit laws, and you might be surprised to learn they aren't necessarily as straightforward as you may think.
Michigan's General Speed Limit Law
In a recent Court of Appeals case, State v. Owen, an officer pulled over the defendant for what the officer claimed was speeding. The defendant was driving 55 mph, and the officer thought the speed limit was 25 mph, even though there was no signage or display of the speed limit. Due to this, the Court of Appeals ruled in favor of the driver because of the "general speed limit" law. Michigan's "general speed limit" states:
"…The maximum speed limit on all highways or parts of highways upon maximum speed limit is not otherwise fixed under this act is 55 miles per hour, which shall be known… as the 'general speed limit.'" (Motor Vehicle Code MLC 257.601)
This also applies to paved and gravel country roads.
Michigan Speed Limit Laws Depend on the Road
Michigan speed limit laws require local authorities to post the max speed within a ½ mile of access points of the road. Additionally, if there are changes in the weather or other road conditions, then there are different expectations for drivers. As drivers, it is our responsibility to help keep Michigan roadways safe. The Motor Vehicle Code also states,
"…shall operate that vehicle at a careful and prudent speed not greater than no less than is reasonable and proper, having due regard to the traffic, surface, and the width of the highway and other conditions than existing."
This law requires that drivers maintain a speed that would allow you enough time to stop without hitting the car in front of you. Failure to maintain a reasonably safe speed can result in a ticket for driving too fast in unsafe conditions.
Tom Sinas, Grand Rapids auto accident lawyer | Fox 17 Know the Law – Speed Limit Law in Michigan
Speed Limits Must be Posted
As previously stated, local authorities must post the speed limit within a ½ mile of an access point of the road. Different roads have different speed limits due to terrain, conditions of the road, areas of traffic and surroundings, etc. Michigan speed limit laws are as follows for different types of roads:
25 mph for residential, school areas, and business districts
25 mph on a highway segment with no less than 45 or more than 49 access points
45 mph on a highway segment with no less than 30 or more than 39 access points
As Michigan winter approaches, it is important to stay up-to-date on Michigan speed limit laws and how to keep Michigan roads safe. If you have been injured due to someone's negligence on the road, you may be entitled to compensation. Contact us today for a free consultation.
Michigan Speed Limit Increase: Will Roads Become More Dangerous?