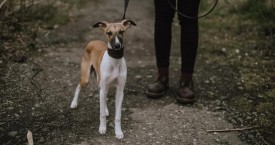 Dogs are labeled man's best friend with good reason. Their endless companionship and loyalty are unmatched. However, it's important to not forget there are laws that accompany dog ownership. Tom Sinas, who specializes in personal injury litigation in West Michigan and beyond, shares three important laws that dog owners cannot ignore. There are actually more responsibilities that come along with pet ownership. The article and video below are great resources for new pet owners to brush up on when they get a new dog.
Licensing and Getting Tags for Your Pet
For new dog owners, there is a 6-month window to register your new best friend with the county where you and the dog live. You can obtain your dog's license through your county's local government office or online. Dog licenses must be worn on the dog's collar, along with its tag. Dog tags are obtained through a vet, proving the animal is up-to-date on all shots and vaccines and safe in public.
Fox 17 Know the Law – Michigan Leash and Dog Bite Laws from Sinas Dramis Law Firm
Michigan Dog Bite and Leash Laws
Although it might be more convenient, especially during colder months, letting your dog outside without a leash is illegal.  Michigan has strict dog bite and leash laws, preventing dogs from being off-leash while in public. This law date backs 100 years in Michigan. Owners who violate this statute can be charged with a misdemeanor and fines up to $10,000. Even stricter, some cities in Michigan have a leash length requirement. So, dog owners, make sure you're familiar with the statutes applicable in your area.
Michigan dog bite and leash laws have strict liability for dog owners if they bite someone. Strict liability puts all responsibility and negligence onto the dog owner. Regardless of whether or not your dog has a history of viciousness, under common-law negligence, Michigan dog bite and leash laws require the owner to compensate for all damages caused by the dog.
Some dog bite cases have gray areas when the victim provokes the animal or trespasses. As a dog owner, it's important to make sure you're protected if this happens. Most homeowner insurance has dog bite coverage within it. Although, when getting your new companion, double check with your provider to ensure you are protected.
If you or a loved one have suffered from a dog attack, we're here for you. Our personal injury attorneys in Lansing and Grand Rapids help individuals, families, children, and those who've been injured on the job by a dog. Call us today for a free case evaluation at 517-394-7500 or request a callback here.