Catherine ("Katie") E. Tucker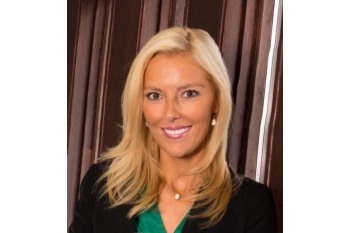 Katie Tucker is a personal injury attorney who specializes in advocating for the rights of individuals who have been seriously injured or killed in Michigan auto accidents, motorcycle accidents, pedestrian-motor vehicle accidents, and slip-and-falls, and for the rights of their medical providers.
Katie leads the firm's no-fault medical provider practice group. In that role, she diligently pursues claims for payment from no-fault and other insurers for unpaid charges for treatment rendered to injured patients by a vast array of Michigan medical providers. Katie has represented providers of physiatry, psychology, physical therapy, occupational therapy, speech therapy, recreational therapy, vocational therapy, attendant care, and comprehensive neurorehabilitation services, as well as residential accommodations, in trial and appellate courts across the State. With her tenacious and detailed-oriented approach, she has successfully recovered hundreds of thousands of dollars of unpaid bills for members of the Michigan medical community.
Applying her strong writing and oral advocacy skills, Katie has also successfully recovered hundreds of thousands of dollars of no-fault benefits and compensation for the pain and suffering endured by injured persons. Katie's approachable and compassionate demeanor make her a particularly effective advocate for individuals who have suffered brain, spinal cord, and other traumatic injuries and grieving family members of those who have been tragically killed in auto accidents in Michigan. She strives to get to know each of her clients personally and to understand their particular needs so that she can work diligently to ensure that they receive adequate compensation for their losses and access to quality medical care under Michigan's No-Fault Act.
Born and raised in East Lansing, Katie earned her undergraduate degree, with high honors, in Economics from Michigan State University and her law degree, magna cum laude, from Michigan State University College of Law. With deep roots in the area, she is committed to serving residents of the greater Lansing area, as well as representing clients throughout the State. She was admitted to practice in Michigan in 2012 and sworn in before the bar of the Supreme Court of the United States in 2019.
In addition to working on behalf of her clients, Katie Tucker is active in the Mid-Michigan legal community and has served in various leadership roles since she began her law career in 2012. She served as a longtime board member and President of Ingham County Bar Association's Young Lawyers Section and as an ex officio member of both the Ingham County Bar Association and the Ingham County Bar Foundation. For the past several years, she has also served as President of the Mid-Michigan Region of the Women Lawyers Association of Michigan. In these roles, she has organized events, raised funds, and volunteered her time for organizations including Legal Services of South Central Michigan, the Boys & Girls Club of Lansing, Volunteers of America, Cristo Rey Community Center, EVE, and Helping Women Period.
Outside of the legal community, Katie is also an active member of her church and volunteers her time at the St. John Food Cupboard and the Haven House, a homeless shelter in East Lansing. In her spare time, she enjoys staying physically active, traveling, and spending time with her friends and family, including her husband, daughter, and two dogs.
Practice Areas
Personal injury, auto accidents, motorcycle accidents, semi-truck accidents, slip and fall accidents, wrongful death claims, No-Fault benefits
Professional Associations
Ingham County Bar Association, Young Lawyers Section – Board Member and past President (2013-2018)
Ingham County Bar Association Board of Directors – Ex Officio Member (2015-2016)
Ingham County Bar Foundation – Ex Officio Member (2015-Present)
Women Lawyers Association of Michigan, Mid-Michigan Chapter – Board Member and President (2016-Present)
Noteworthy Results
Sloccum v Farm Bureau and USAA – Helped obtained no-fault survivors loss benefits for the surviving widow and three children of a deceased motorcyclist for the full replacement cost of health insurance. 
Hughes v City of Livonia – Reaffirmed the right of an elderly passenger to bring a cause of action against the city of Livonia for the negligent operation of a city bus.
Publications
"Tackling Covenant: What Medical Providers Need to Know About the Michigan Supreme Court's Landmark Decision and What They can do in Response" International Association of Rehabilitation Providers  – Spring 2018 
"Coordinated No-Fault Benefits: No More Payment Delays For Medical Providers" — Detroit Legal News (December 26, 2016); Grand Rapids Legal News (December 28, 2016); Muskegon County Legal News (December 30, 2016); Michigan Lawyers Weekly (January 6, 2017)
Awards & Recognition
"Up & Coming Lawyers" – Michigan Lawyers Weekly – 2019
Top 40 Under 40 – Trial Lawyers – 2019 
Michigan Super Lawyers "Rising Stars" – 2018, 2019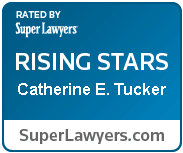 "Top 5 Under 35," Ingham County Bar Association Young Lawyers Section – 2016
Academic Excellence Scholarship – Michigan State University College of Law
Jurisprudence Achievement Award – Research, Writing & Advocacy – Michigan State University College of Law
Jurisprudence Achievement Award – Family Law – Michigan State University College of Law
Jurisprudence Achievement Award – Labor Arbitration – Michigan State University College of Law
Speaking Engagements
"Auto Insurance" WLAJ My Legal – October 2019 
"Vehicular Injury Law: A Changing World" – March 2019 
Speaker at the No-Fault Provider Boot Camp sponsored by MBIPC – July 2018
Featured Speaker for Presentation on Michigan's No-Fault Law for the "Law in Brief" Series sponsored by the Davis-Dunnings Bar Association – June 2018
Featured Speaker for Presentation to Medical Providers on No-Fault Benefits and Coverages sponsored by NeuroRestorative Michigan – May 2018
Featured Guest on Fox 47 "Morning Blend" segment on Teen Drivers – October 2017
Speaker at the No-Fault Provider Boot Camp sponsored by MBIPC – July 2017
Education
B.A., Economics, with high honor, Michigan State University
J.D., magna cum laude, Michigan State University College of Law
Admissions
Michigan, 2012
United States Supreme Court, 2019
Connect with Katie Tucker

 katietucker@sinasdramis.com