Attorney Jim Graves Represents Plaintiffs In Nassar-MSU Sexual Assault Scandal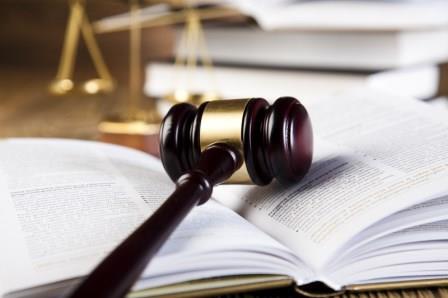 Jim Graves of the Sinas Dramis Law Firm is representing several female plaintiffs in the ongoing sexual assault scandal against Larry Nassar and Michigan State University. All the plaintiffs claim they were sexually abused by Nassar while he was a team physician at MSU.
Nassar, of Holt, worked as a team doctor at MSU for nearly 20 years and with USA Gymnastics for almost 30 years. Since last fall, more than 100 women and girls have come forward, alleging that Nassar sexually abused them while he was employed at MSU.
Plaintiff Jane AAA Doe alleges in a complaint filed March 20 in federal court that she was sexually assaulted during an appointment at the MSU Sports Medicine Clinic. Those allegations involve Nassar, MSU and the MSU Board of Trustees.
Two other plaintiffs represented by Jim claim they were sexually assaulted at various locations, including during appointments at the MSU Sports Medicine Clinic in East Lansing, at Twistars USA Gymnastics Club in Dimondale and at Nassar's home, where he sometimes saw patients. The complaints, filed in federal court on March 28, involve allegations not only against Nassar, MSU and the MSU Board of Trustees, but also against Twistars USA and USA Gymnastics.
Mr. Graves asserts the following civil claims on behalf of all the plaintiffs:
Title IX;
deprivation of civil rights (42 USC §1983);
sexual assault and sexual battery;
intentional infliction of emotional distress;
constructive fraud;
negligence and gross negligence;
negligent supervision and negligent hiring/retention;
negligent failure to warn, train or educate; and
vicarious liability.
Nassar is also facing criminal charges. In late February, warrants were obtained against Nassar for 22 charges of first-degree criminal sexual conduct (CSC). The alleged incidents involved nine victims, all of whom were minors at the time. Nassar has already been charged with several counts of first-degree CSC regarding a non-patient under the age of 13. He is also facing federal possession of child pornography charges.
The ongoing scandal is getting national media attention. The long-running CBS show 60 Minutes broadcast a segment on the scandal in February 2017 and the case is being covered regularly by ESPN. In addition, on March 16, 2017, NBC Nightly News with Lester Holt aired interviews with two young women who claim Nassar assaulted them. One of those women, Amanda, is Jim's client. In that interview, Amanda courageously told the story of how MSU dismissed her 2014 complaint of sexual abuse.
Stay with the Sinas Dramis Law Firm blog for updates on the MSU-Nassar case, as it moves through the legal system.
If you've been harmed due to the negligence or wrongful conduct of another individual, contact one of the experienced sexual assault lawyers at the Sinas Dramis Law Firm for a free consultation.