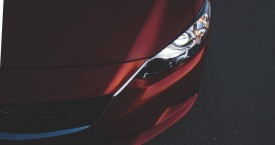 Michigan infrastructure means that most of us rely on a vehicle to get to work and back home again, at the minimum. So when you're in an auto accident, damage to your vehicle can derail you financially and for an extended period of time. It's important to not only understand how vehicle damage claims in Michigan work but to also double check your insurance policy for additional coverages that may save you in the long run.
West Michigan car accident lawyer, Tom Sinas, described these damage claims and the rights your auto insurance may provide recently on Fox 17 Know the Law.
Fox 17 Know the Law Vehicle Damage Claims
Who Pays Vehicle Damage Claims in Michigan
When your vehicle is damaged in a collision, you can recover a maximum of $1,000 from the at-fault party. In most cases, however, $1,000 won't come close to repairing or replacing your vehicle. So where else do you turn to recover these damages? For those who've purchased optional additional coverage – either comprehensive or collision – this is where you obtain additional compensation for your damages.
Comprehensive Versus Collision Coverage
Comprehensive coverage applies to all types of damage to your vehicle from car accidents to trees falling to deer-automobile collisions. Collision coverage only protects the car if it's in an accident with another vehicle or on its own. These are optional coverages many people overlook. If you think you have PLPD insurance, which is not necessarily a meaningful definition in Michigan, chances are you don't have these additional coverages.
If you've been in a car accident in Michgan, we are here to help you. Call and speak to an experienced auto accident lawyer today at (517) 394-7500.