New Auto No-Fault Law Significantly Impacts Uninsured Children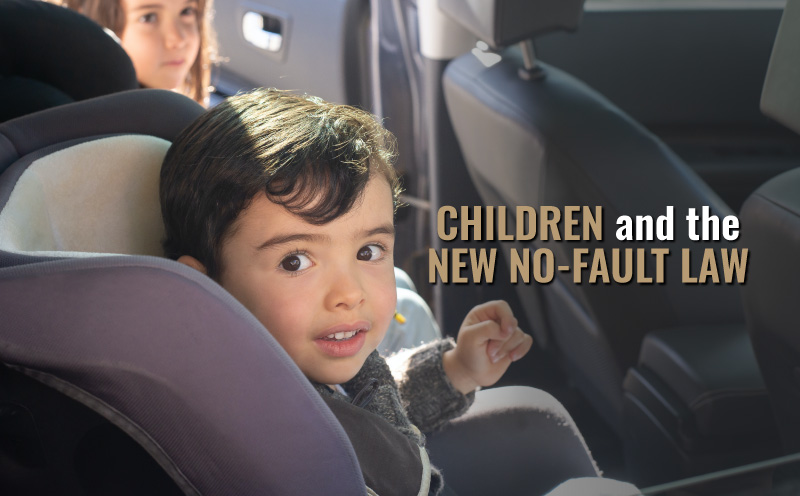 Another tragedy involving an Amish family struck by a motor vehicle while driving their buggy made headlines recently. As a result of the collision, several child passengers in the buggy were injured, generating the topic of this article – how the new auto no-fault law impacts uninsured children injured in Michigan motor vehicle collisions. Grand Rapids car accident lawyer, Tom Sinas, recently spoke with Fox 17 in his regular Saturday morning "Know the Law" segment to help parents understand how the new no-fault law could potentially significantly change things for their children in the event of a car crash.
Where Do Children Draw Their No-Fault Benefits Under the New No-Fault Law?
In order to understand the order of priorities for minors seeking no-fault benefits in the event of injuries sustained in a motor vehicle collision, you must first understand the order pre-reforms. Up until 2019, when Michigan's auto no-fault system was completely overhauled, children would draw their no-fault benefits from the insurance company of their resident relatives. Thus most often, children would get their benefits from their parents. This was true before the no-fault reforms and is still true to this day for most kids. 
The difference now, however, impacts children whose parents or other resident relatives do not have an auto no-fault insurance policy. This recent tragedy in the Amish community – a community known for operating horse-drawn buggies as opposed to owning motor vehicles with auto insurance policies – really draws attention to this change. Before the 2019 no-fault reform, children whose parents or other resident relatives did not have no-fault coverage could turn to the insurance company of one of the vehicles involved in the collision for no-fault benefits. 
However, under the new no-fault law, children injured in motor vehicle collisions whose parents or other resident relatives do not have a no-fault policy must now go to the Michigan Assigned Claims Plan (ACP) to obtain no-fault benefits.
Amount of No-Fault Benefits Uninsured Children Can Receive Under New Auto Law
Under the old law, children (just like anyone else in Michigan) could receive no-fault benefits that cover all of their reasonably-necessary medical expenses without a monetary cap on those benefits. However, children who must obtain no-fault benefits through the Assigned Claims Plan are now limited to recovering only a maximum of $250,000 in medical expenses benefits—which is also true for all other injured victims going to the ACP, no matter how serious the injuries. In short, uninsured children must now go to the Assigned Claims Plan for benefits, which limits the medical expense benefits available to them to $250,000. 
Tom Sinas explains the impact on uninsured children under the new no-fault law on "Know the Law."