Sinas Dramis Law Firm Opens New Office in Grand Rapids, Michigan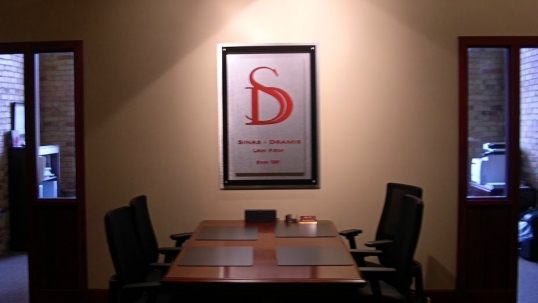 Updated December 2018: We are pleased to announce our Grand Rapids office has relocated to 312 Fulton Street East, Grand Rapids MI, 49503!
Sinas Dramis Law Firm is proud to announce the opening of its new office in Grand Rapids at 15 Ionia Ave. SW, Suite 300, Grand Rapids, MI 49503 and the hiring of skilled auto accident attorney Thomas G. Sinas who will practice at the firm's new office in Grand Rapids.
Tom Sinas is a trial lawyer who has devoted his career to representing individuals and serving the public. After graduating magna cum laude from the University of Minnesota Law School, Tom practiced with the national law firm of Robins, Kaplan, Miller & Ciresi LLP in Minneapolis, Minnesota, where he had the honor of representing catastrophically injured individuals and their families.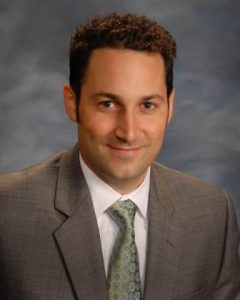 Tom was then selected to join Minnesota's premier state prosecution office on a special assignment to prosecute complex financial crimes such as racketeering, mortgage fraud, and identity theft. Tom has tried to verdict civil and criminal cases in several Midwestern states. He has also lectured and authored articles on trial practice and substantive law. Desiring to return to his native Michigan, Tom and his family recently moved to Grand Rapids, where he will continue the proud tradition of the Sinas Dramis Law Firm, founded by his grandfather in 1951.
Over the last 60 years, the Sinas Dramis Law Firm has earned a stellar reputation throughout Michigan for its tireless efforts protecting the rights of seriously injured people and their care providers. The firm's attorneys handle a variety of cases and have developed unique expertise regarding Michigan's complex auto no-fault law. Moreover, the firm has played a central role in the creation and operation of the Coalition Protecting Auto No-Fault ("CPAN"), a state-wide alliance of health care providers and consumer groups. In recognition of their work in the trial and appellate courts of Michigan, the firm's attorneys have been frequently honored as leaders in the legal community. Several members have been recognized in Best Lawyers in America, and the firm was named a "Best Law Firm" by U.S. News &World Report. Most recently, law firm president, George T. Sinas, was selected 2013 "Lawyer of the Year" by Michigan Lawyers Weekly. The Sinas Dramis Law Firm handles a wide range of personal injury, wrongful death, insurance, and civil rights.