Sinas Dramis Stands Proudly With Nassar Sexual Assault Survivors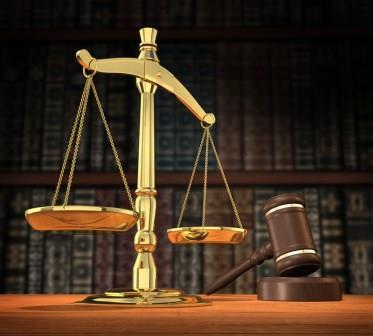 Jim Graves is currently representing sexual assault survivors of Larry Nassar, who violated hundreds of women and girls while employed as a physician at Michigan State University and while working as a team doctor for USA Gymnastics and Twistars USA.
To date, more than 150 women and young girls have said they were sexually abused by Nassar while he was employed at MSU. Nassar was an MSU team doctor for nearly two decades and was the team physician for USA Gymnastics for almost three decades.
Over the years, Nassar treated hundreds of gymnasts, including Lansing's own Jordyn Wieber, an Olympic medalist, who just recently revealed that she, too, is a Nassar sexual assault survivor.
Nassar Sexual Assault Civil Lawsuit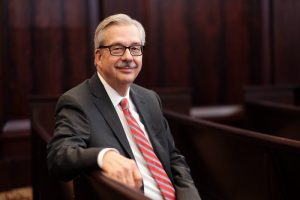 The plaintiffs being represented by Mr. Graves in federal court were sexually assaulted by Nassar at various locations, including at the MSU Sports Medicine Clinic in East Lansing, at Twistars USA Gymnastics Club in Dimondale and at Nassar's home in Holt.
The federal complaints filed by Mr. Graves not only name Nassar as a defendant but also assert claims against MSU and its Board of Trustees, Twistars and USA Gymnastics. In their complaints, the plaintiffs have alleged the following civil claims:
Title IX violations.
deprivation of civil rights (42 USC §1983).
sexual assault and sexual battery.
intentional infliction of emotional distress.
constructive fraud.
negligence and gross negligence.
negligent supervision and negligent hiring/retention.
negligent failure to warn, train or educate.
vicarious liability.
Nassar Sexual Assault Criminal Case: The Survivors' Statements
In December 2017, a federal district court judge sentenced Nassar to 60 years in prison on federal child pornography charges.
Meanwhile, the disgraced ex-MSU doctor has pleaded guilty to criminal sexual conduct (CSC) charges in Ingham County Circuit Court and Eaton County Circuit Court.
The Nassar criminal proceedings have garnered national attention, especially during the past week, as more than 100 women and teenage girls who are survivors of Nassar's abuse faced him during his sentencing hearing in Ingham County Circuit Court. Judge Rosemarie Aquilina is presiding over the trial and is allowing survivors to speak without time limitations. The powerful and emotional statements of the survivors have been live-streamed by local, state and national news outlets.
The Sinas Dramis Law Firm stands firmly with the Nassar survivors and is proud to represent many of them, as they share their stories and move forward with their lives.
Stay with the Sinas Dramis Law Firm Blog for further updates on the Nassar case.