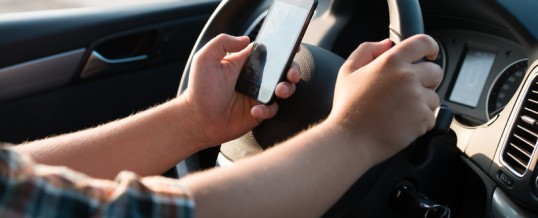 Police officers throughout Michigan are stepping up traffic enforcement in an effort to draw increased attention to risky driving behaviors — particularly cell phone use — and help curb distracted driving accidents.
What is distracted driving? It is any activity that diverts the driver's attention away from operating the vehicle. It includes using a cell phone, eating and drinking, talking to passengers and messing with a vehicle's radio, entertainment or navigation system.
Cell Phones And Distracted Driving Accidents
Cell phones are a leading ...
Continue Reading →