Brain Injury Association of Michigan (BIAMI) Elects Tom Sinas as Secretary of the Board of Directors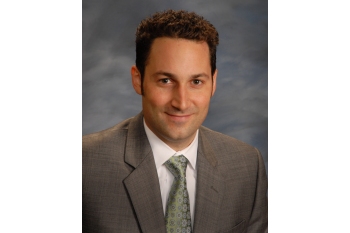 On June 11, 2018, the Brain Injury Association of Michigan (BIAMI) announced its election of Tom Sinas as Secretary of the Board of Directors. As a Grand Rapids personal injury attorney, his experience skillfully working with and steadfastly representing the brain injured make him an ideal candidate for this role. Brain Injury Association of Michigan President, Tom Constand, says of Sinas's election as BIAMI Secretary,
"Tom's willingness to join the Board as Secretary is a coup for the Association. His long involvement with BIAMI, vast professional knowledge and personal experience representing brain injury survivors and their families, and commitment to the benefits of Auto No-Fault will prove of enormous value in our work."
Tom Sinas, BIAMI Secretary, and a Career of Distinction
Tom is influential in the personal injury community. He acts as Assistant General Counsel for the Coalition Protecting Auto No-Fault (CPAN). Tom served as President of the Legal Assistance Center in Grand Rapids from 2015-2018. He also recently completed a term as Trustee of the Grand Rapids Bar Association. His peers selected Tom as a Leading Lawyer and a Michigan Super Lawyer Rising Star. In 2016, Michigan Lawyer's Weekly recognized him as an "Up and Coming Lawyer," and BIAMI honored him with the "Prevention Award" for his efforts preventing brain injuries in children.
"I am honored to serve as Secretary for such an important organization as BIAMI," Sinas says. "There is much important work to be done protecting those seriously affected by brain injury. I look forward to working with my fellow board members and BIAMI's outstanding staff."
Tom received a Bachelor of Arts and Bachelor of Fine Arts from the University of Michigan, graduating with the highest honors and high distinction. He then attended University of Minnesota Law School where he graduated magna cum laude. Tom Sinas has spent his career as a trial lawyer representing injured individuals and serving the public. He is a partner at the Sinas Dramis Law Firm and manages its downtown Grand Rapids office. He focuses his practice on personal injury, auto negligence, and auto no-fault litigation.  Tom has tried to verdict civil and criminal cases in several Midwestern states. He is also a frequent lecturer and author on trial practice and substantive law.