Bills Regulating Ride Sharing Regulations In Michigan Don't Do Enough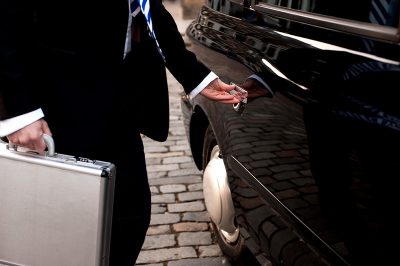 *** Note: This blog post was updated 3/13/2017 to reflect Michigan's new ride-sharing laws (Public Acts 345, 346, 347 and 348 of 2016).
For several years, ride-sharing companies like Uber and Lyft have been operating in Michigan without any state oversight. But on March 21, 2017, this changed when Public Acts 345, 346, 347 and 348 went into effect.
Until now, it has been unsettled exactly how the auto no-fault insurance system works when Uber or Lyft drivers are in a Michigan car accident. There have also been liability concerns because drivers are considered independent contractors and not ride-sharing company employees. In fact, these precise issues came up in 2016 when a Kalamazoo Uber driver shot and killed several people, and injured others.
While Michigan's new ride-sharing laws impose much-needed statewide regulations, they still do not do enough to protect injured passengers and their safety. Here are some reasons why.
1. Ride-sharing companies are treated differently than other Michigan employers, and a lack of corporate responsibility would be codified as law.
Under the new laws, Uber and Lyft drivers are considered independent contractors and not employees. This lets ride-sharing companies avoid paying workers' compensation benefits. Therefore, if a driver is injured on the job, any medical expenses would be pushed onto auto no-fault providers or health insurers.
Because drivers are independent contractors, ride-sharing companies may not be held vicariously liable for the negligent actions of a driver.  By insulating the ride-sharing companies in this way, there is no incentive for them to make their technology as safe as possible.
2. Insurance coverage is inadequate.
The laws provide liability insurance of $50,000 per person/$100,000 per incident, no-fault personal protection insurance (PIP) and $25,000 in property damage when a driver is logged into the network but not engaged in a pre-arranged ride. There is also residual liability insurance of a $1 million combined limit for all bodily injury or property damage, and no-fault PIP, when a driver is engaged in a pre-arranged ride.
In addition, passengers injured in a ride-sharing accident are required to get personal protection insurance (PIP) benefits from their own no-fault insurance carrier. Moreover, insurers may exclude coverage to drivers for injury or loss that occurs while the driver is logged into the ride-sharing network or while providing a pre-arranged ride. When this exclusion applies, the driver would be disqualified from receiving no-fault PIP benefits.
3. Passenger safety provisions are insufficient.
The laws provide that ride-sharing companies may suspend and investigate a driver when there are complaints of drug or alcohol use. In addition, drivers are required to submit minimal information to the ride-sharing company (name, address, driver's license number, etc.), and a company's annual background checks are limited to criminal records and sex offender registries. Companies also do not have to interview potential drivers before agreeing to use them.
4. Safe driving habits are not promoted.
The laws do not mandate that drivers use hands-free devices or refrain from texting while driving. Also, ride-sharing companies do not have to verify that the vehicle approved for use is actually the vehicle that's being operated by the driver. In other words, a driver could tell Uber or Lyft that he is transporting passengers in a 2015 Chevrolet Impala, but pick up passengers in a rusty old 1995 Ford Taurus.
In the end, it boils down to this: when it comes to regulating the ride-sharing industry in Michigan, the new laws are less than ideal. Drivers and passengers need … and deserve … better protections.
If you've been injured while using a ride-sharing service and have questions, our Grand Rapids auto accident attorneys and Lansing car accident lawyers are here to help. Contact Sinas Dramis Law Firm for a free initial consultation.