Home Sharing In Michigan: The Risks & Liability Concerns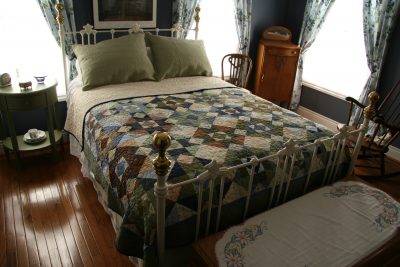 In recent years, ride-sharing companies like Uber and Lyft have exploded onto the scene, helping create what is called the "sharing economy." Now, home sharing in Michigan is also booming, with services like Airbnb, VRBO and HomeAway.
Home-sharing companies basically operate like a hotel or a bed & breakfast. They help travelers who want temporary lodging in a particular location by connecting them with individuals in that location who will host them in their own home.
But if you're part of Michigan's home-sharing economy, you need to be careful. In this video, Grand Rapids personal injury lawyer Tom Sinas talks about home-sharing restrictions in the City of Grand Rapids, as well as the risks associated with renting your home to others, including personal injury and premises liability claims.
Rules & Regulations
In Michigan, Grand Rapids is one of only a handful of cities that regulates home sharing. The city makes it illegal to temporarily rent to someone without a license, allowing 200 such home-sharing permits at a cost of $1,700 each. Other regulations include:
The residence must be occupied by the homeowner.
Children are allowed, but no more than two adults may rent a room.
Neighbors who live up to 300 feet away must be notified when the property is permitted to rent a room.
Only one room may be rented.
Like Grand Rapids, the City of Holland also regulates short-term rentals, requiring the residence be occupied by the owner. In addition, Holland has restricted to 30 the number of consecutive days a home can be rented.
Other Michigan cities and townships are considering laws that restrict temporary rentals. Many of these municipalities have proposed that the host purchase a permit and that property owners be liable for nuisance complaints.
Insurance Risks

Right now, no local regulations in Michigan require that home-sharing hosts purchase extra insurance to protect themselves in case of property damage, personal injury or death. Despite this, there are still insurance issues that a host needs to address.
If you're a host, ask these questions:
What does your insurance policy say about using your home as a rental? Chances are there might be an exclusion, meaning that the protections under the policy do not apply under a particular scenario.
With this in mind, what if something happens during a rental period, such as property damage, personal injury or death? Who would be held responsible?
Hosts also need to know that their insurance coverage might be limited. While some home-sharing companies offer their own coverage (with certain exclusions), they emphasize that any claims for damage, injury or death should be handled through the host's own insurance carrier.
Also, be careful if you're conducting a business by temporarily renting your home to others. Why? Because most insurance policies do not cover regular commercial activity in a home. This means your insurance company likely will not provide any coverage in case of damage, injury or death.
The bottom line is this: notify your insurance company if you plan to participate in the home-sharing economy and be sure your policy covers renting your home. If it does not, then you're most likely on your own if something should happen.
Recent Court Case

In April 2016, the Allegan County Circuit Court held in Bauckham v Skarin that short-term rentals in a Casco Township subdivision were illegal under the zoning regulations.
The plaintiffs in the case claimed that defendants' short-term rentals, which were happening on a regular basis, were a creating a "party-like atmosphere." The trial court ruled the rentals were not permitted under the zoning ordinance because they were a "commercial sale of personal recreational services." According to the trial court, the activity did not constitute a single family residential use.
The Allegan County ruling was one of the first in Michigan relating to the home-sharing economy, and could signal how other trial courts might handle similar situations. As the home-sharing economy continues to grow, there's no doubt we will be seeing more of these cases being litigated.
Legal Responsibility to Protect Guests
Innkeeper liability consists of "common law duty" which is that innkeepers have the obligation of maintaining their property in a reasonably safe condition and to prevent against foreseeable dangers. This applies to guests of hotels, vacation rental homes, short-term rentals, and other spaces where an owner invites a guest to stay in their home. There is also a statutory duty that says  that the owner of every dwelling shall "be responsible for keeping  the entire building free from vermin."
More from Grand Rapids personal injury attorney, Tom Sinas.
Fox 17 Know the Law – Innkeeper Liability