People's Law School is Officially Underway!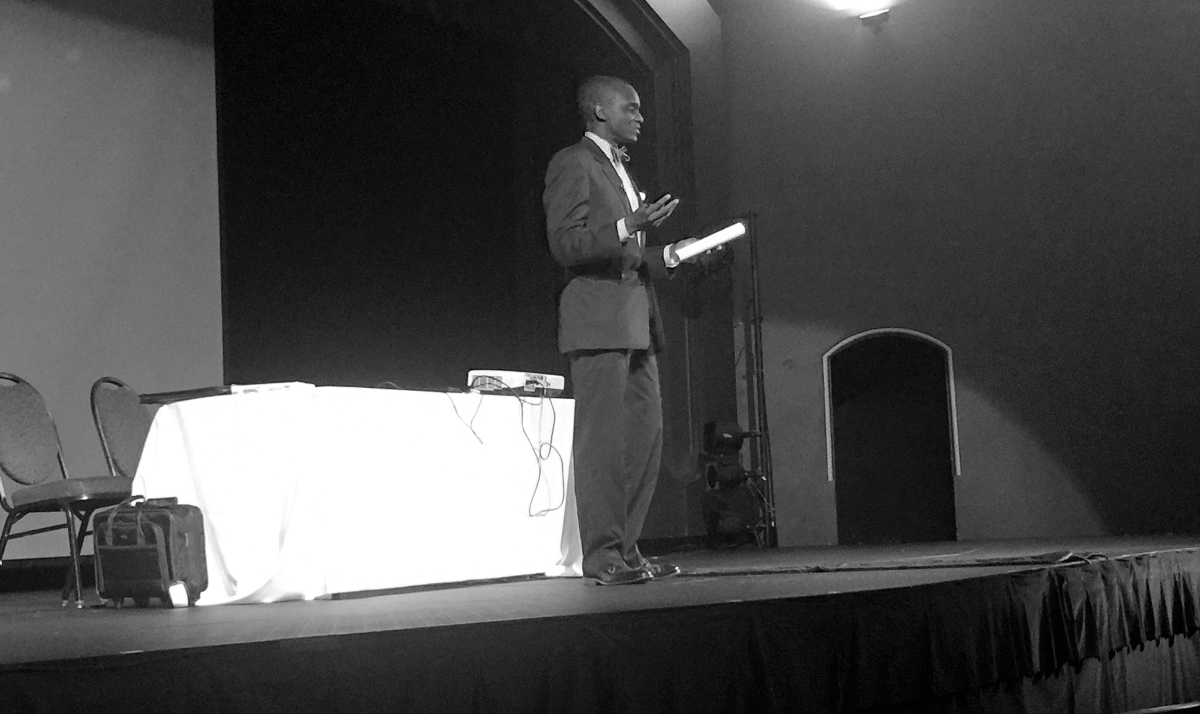 Takura Nyamfukudza, Lansing criminal defense attorney, started off the series discussing Criminal Law and Procedure
Yesterday, the 2015 People's Law School – Lansing started, kicking off with an introduction and overview of Michigan criminal law and procedure presented by Lansing criminal defense attorney Takura Nyamfukudza of Alane & Chartier, PLC. His class was the first in a series of seven that will take place once a week until October 20, 2015 at the Hannah Community Center in East Lansing, Michigan.
Before Takura began, however, Steve Sinas (who will be speaking about the Affordable Care Act in October) introduced the People's Law School program, which has taken place in the Lansing area for over twenty years. The goal of this initiative is to educate the general public about their rights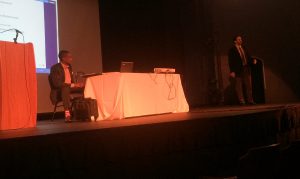 and obligations under the law on a wide variety of issues. This year's topics include:
Understanding the Michigan Judicial System;
Michigan Auto No-Fault Law;
Wills, Trusts, and Estates;
Environmental Law and the Great Lakes;
Gender Law; and
Affordable Care Act.
With the recent interest in policing and other law enforcement issues, it was fitting that one of our topics this year included criminal law. Takura walked last night's students through how a criminal case unfolds, discussing the complaint, arrest warrant, and arraignment process, in addition to other pretrial issues such as plea requirements and the circumstances under which pleas can be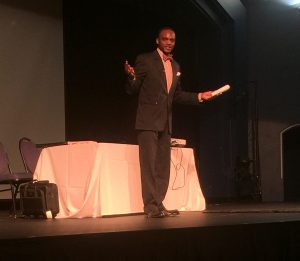 withdrawn or challenged. He also discussed how a trial works as well as how the appeals process works.
During the second half of his class, Takura discussed the rights individual citizens have if they are stopped or otherwise detained by law enforcement – timely topics in light of the recent events relating to police (mis)conduct and procedure. He reviewed 4th amendment issues surrounding searches and seizures (of both the person and of property), as well as the concept of probable cause. He also described the circumstances under which searches may be constitutional or unconstitutional, as well as exceptions to those instances.
All told, the first People's Law School class of 2015 was a success, and we were excited to have so many people attend! Next week, we will have a panel of judges and justices participating in a session dedicated exclusively to the Michigan Judicial System.
If you missed last night's program, you can still attend! Each class costs $7, but you may also pay $25 for the entire session if you so desire. To register, visit the official People's Law School website.