How to Spot an Impaired Driver and What to Know If You're in a Crash with One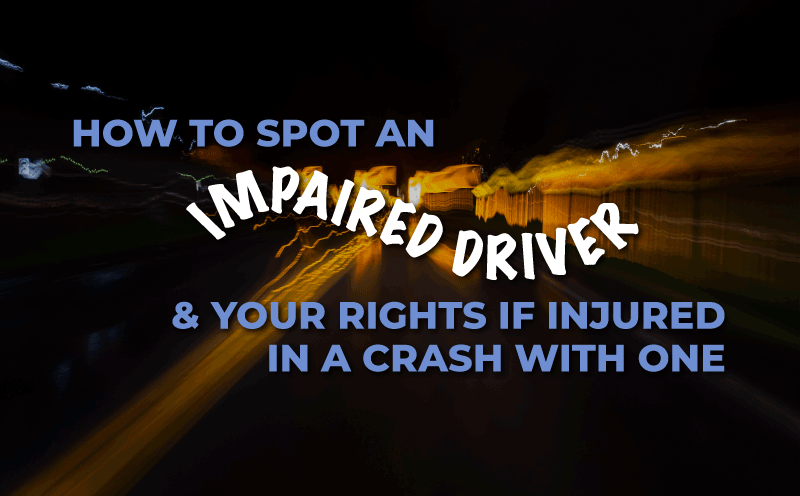 According to the National Highway Traffic Safety Administration (NHTSA), as many as 28 people die every day in alcohol-related traffic crashes or about one 1 person every 52 minutes. Statistically, that accounts for approximately 28% of all annual traffic crash fatalities. Michigan's alcohol-related accident statistics are no better. In fact, in 2020, alcohol-involved fatalities increased by 11% from the year before. To say impaired driving is a problem in Michigan and the country as a whole would be an understatement. This article, written by Lansing auto accident appellate attorney, Joel Finnell, will help you learn how to spot impaired driving, identify some telltale signs when a driver on the roadway near you is driving under the influence, and information about your rights if injured by an impaired driver.
How to Spot Impaired Driving
There are many signs that a person may display that indicate they are driving under the influence of alcohol or drugs. Some of these common signs can include:
Drinking alcohol while actually driving
Failing to turn on headlights at night
Drifting, swerving, or weaving
Turning with an unusually wide turn radius
Sudden or erratic breaking
Driving much slower than the speed limit
Nearly striking other vehicles or objects
Waiting an unusually long time to move after a traffic light turns green
If you spot an impaired driver, be sure to give them as much space as possible to avoid erratic driving and a potential collision.
Your Rights if Injured by an Impaired Driver
A driver under the influence of drugs or alcohol is generally liable for the injuries he or she has caused another person to suffer as a result of a car crash. This includes occupants of vehicles and sometimes can include the passengers in the car driven by the drunk or impaired driver if those passengers did not know the driver was operating the vehicle while impaired. In addition to being liable for the injuries sustained by any passenger involved in the motor vehicle collision, the impaired driver can also be liable for money damages, harms, and losses caused by the accident, such as pain and suffering. Like any other auto accident claim, in order to recover these damages, the injured person must demonstrate that the drunk driver was at fault for causing the accident and that their injuries are a result of that accident. Generally, the injured person must also demonstrate that they suffered a threshold injury under the Michigan Auto No-Fault Act. The auto insurance policy of the impaired driver often pays these damages – as long as they have auto insurance.
What if the Impaired Driver Doesn't Have Auto Insurance? 
As stated above, people injured in crashes with impaired drivers typically recover damages from the auto insurance of the impaired or drunk driver. However, if that driver doesn't have auto insurance, you may still be able to receive compensation through your own car insurance policy if you have purchased uninsured motorist coverage or underinsured motorist coverage. For Michigan consumers, uninsured motorist coverage and underinsured motorist coverage are both optional, meaning not all drivers carry those policies. In the case of a collision with an uninsured impaired driver, the injured person would turn to their uninsured motorist coverage. In the event the impaired driver did in fact have auto insurance but purchased a low liability limit that does not adequately compensate the injured person for their injuries, the injured person can turn to their own underinsured motorist coverage for payment. However, again, these are both optional coverages and you should consult your auto insurance agent or the declaration sheet of your auto policy to know if you opted into these coverages. Unfortunately, nearly 1 in 5 drivers in Michigan does not have auto insurance. Therefore, recovering damages in a Michigan auto accident, whether caused by impaired driving or simple negligence, oftentimes critically depends on having this additional optional coverage in place for yourself.
Our Michigan auto accident attorneys recommend purchasing as much uninsured and underinsured motorist coverage as you can afford. Read our full auto insurance recommendation following the 2019 no-fault reform here.
Auto No-Fault Coverage to Protects You From Impaired Drivers
Ultimately, the best way to protect yourself against the financial losses that can result from an auto accident caused by a drunk driver is to purchase adequate Michigan auto no-fault insurance for your own vehicle. Under Michigan's new auto insurance law, drivers are able to purchase limited no-fault coverage for the first time in history. Whereas prior to the 2019 no-fault reform all drivers were required to purchase lifetime, uncapped auto no-fault PIP benefits, various coverage levels are now available. If you chose a capped no-fault policy and are in a crash with an impaired driver, especially one with no insurance or inadequate insurance to fully compensate you for your injuries, you could end up paying for your excess medical treatment and other related costs out of pocket.
While every person's circumstances are different, we recommend a person should purchase unlimited auto no-fault benefits whenever possible. Unlimited no-fault insurance will provide you with uncapped lifetime medical coverage for all of your accident-related injuries in the event you're in a crash with an impaired driver.
Can I Sue a Restaurant or Bar for Overserving a Drunk Driver?
The common question that people often have following an accident caused by a drunk driver is whether or not the establishment that served the drunk driver can be held liable. The answer to this question is "maybe." Under Michigan law, sellers of alcohol can be held liable for injuries caused by a drunk driver if the alcohol seller sold or served alcohol to the drunk driver while that person showed visible signs of intoxication. Sellers of alcohol can also be held liable for selling or serving alcohol to persons under the age of 21. Importantly, this law only applies to establishments with liquor licenses, such as bars, restaurants, stores, etc. It does not apply to individuals who may have provided alcohol to the drunk driver at a private party. The only limited exception to this rule is when minors are served alcohol by the host of a private party, or when somebody over 21 purchases alcohol for a minor.
If you spot an impaired driver, be sure to exercise caution driving near them. If you were unfortunately injured by an impaired driver in a car crash, you have legal rights that can help you on your road to recovery. Speaking with a skilled and experienced Michigan auto accident and drunk driving lawyer may be in your best interest to ensure you receive the benefits and compensation you're entitled to for your recovery.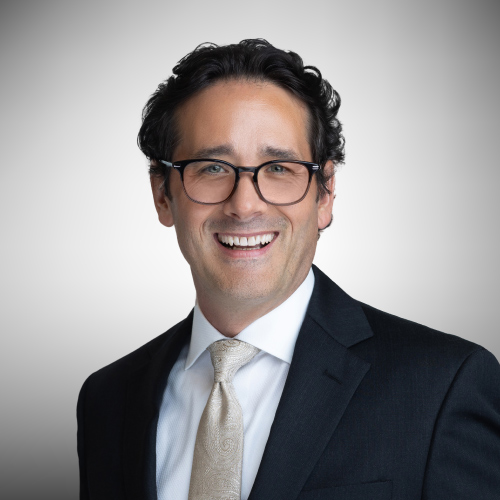 Article authored by Lansing personal injury attorney and appellate specialist, Joel Finnell. Joel provides additional tactical legal support to our attorneys in heavily defended and more complex cases involving a variety of personal injury claims and Michigan auto accident claims against at-fault drivers and claims for auto no-fault benefits.