Importance of Unlimited PIP Benefits and Understanding Your Auto Insurance Coverage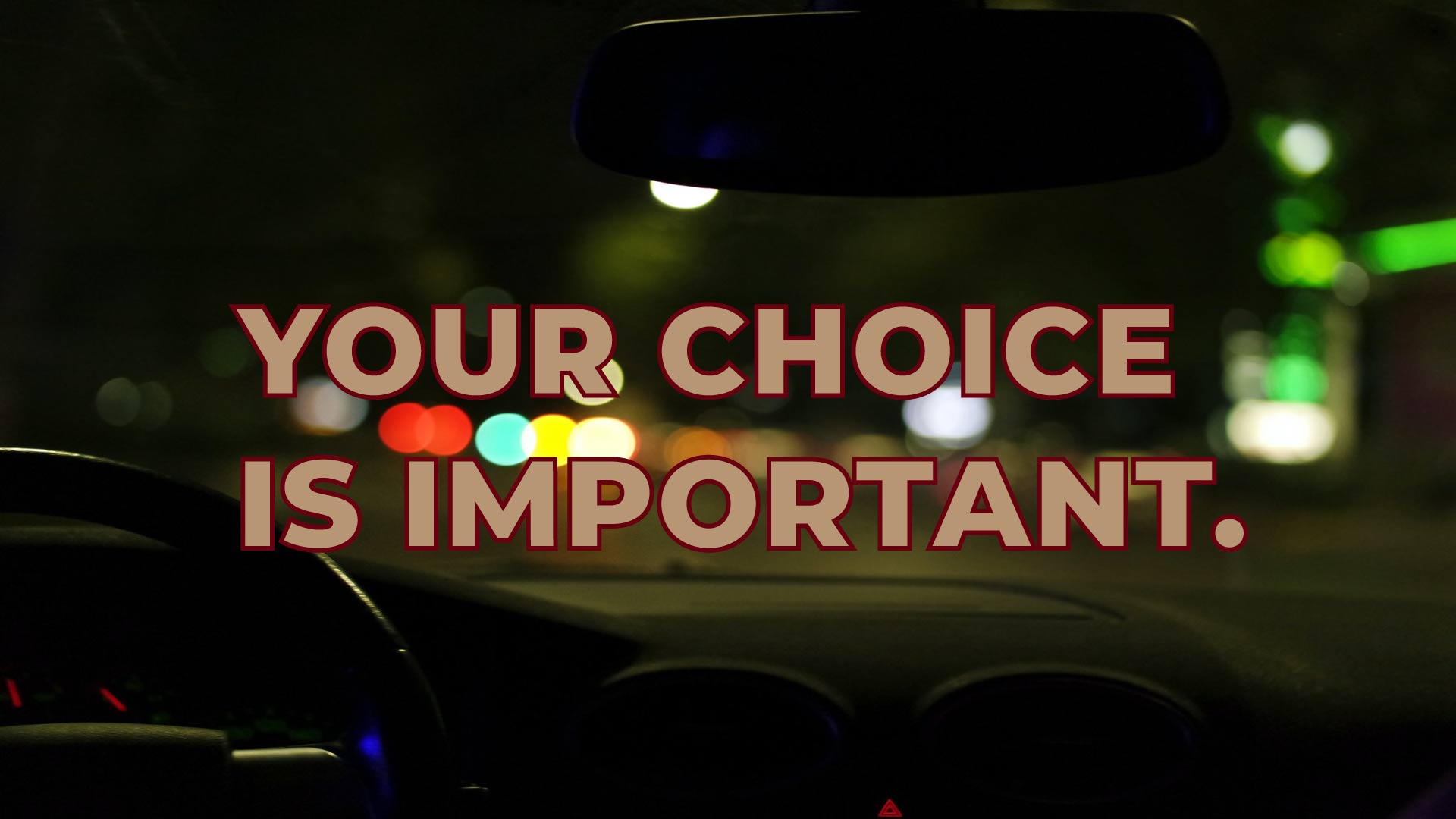 Following the 2019 Michigan auto no-fault insurance reform, understanding your auto insurance and making the right coverages selection is now more important than ever before. And while we have spent a lot of time highlighting the new insurance options available to Michigan consumers, Lansing car crash lawyer, Steve Sinas, recently spent time in several of his WLAJ 53 "In the Name of the Law" segments to share real-world stories of actual clients and highlight the importance of unlimited PIP benefits under Michigan's new auto insurance law.
You don't want finances to be the thing crippling you in the future.
It's hard to imagine getting into a crash, let alone one that would leave you with catastrophic injuries, needing round-the-clock care, and years to recover, if full recovery is even possible. Unfortunately for many, this is a reality. And for some people, their previous auto insurance decisions may make their situation even worse. For example, new auto insurance options became available to Michigan consumers in July 2020 and for those who chose less than unlimited PIP benefits, crashes such as this could lead to financial problems.
Personal Injury Protection (PIP) Coverage Options Available Before July 2020
Prior to the 2019 auto no-fault reform, consumers were required under Michigan law to insure any vehicle they owned or registered in the state of Michigan. At that time, all Michigan auto insurance policies included unlimited PIP benefits, which covered allowable expense benefits (medical costs), replacement services (for household services the injured person can no longer perform), work loss benefits (up to 85% of the injured person's gross salary for up to 3 years), and survivor's loss benefits (compensation for surviving family members). Below you'll see a real-life example of how these unlimited PIP benefits support a person's multifaceted road to recovery after a catastrophic accident.
Steve and Sally Whelan's Recovery Made Possible by Unlimited No-Fault Benefits
In one episode of "In the Name of the Law," Steve Sinas interviewed a former client, Steve Whelan, regarding their October 2015 crash he and his wife were involved in which resulted in catastrophic injuries for both of them, including traumatic brain injuries. At the time of their accident, all Michigan auto insurance policies included uncapped, unlimited PIP benefits to cover their medical expenses. For Steve and Sally, that coverage allowed them to receive care at a hospital for a month, 24-hour in-home care for three months, and additional treatments needed for their respective recoveries. It also supported them financially during their long recovery by way of work loss benefits due to Steve's inability to return to work for nine months and Sally's permanent departure from the workforce equating in a period of loss of two incomes.
Personal Injury Protection (PIP) Coverage Options Available After July 2020
As mentioned, prior to the 2019 no-fault reform, everyone in Michigan had a policy that automatically provided them with lifetime, uncapped PIP coverage for medical expenses should they need them following a crash. Now, you only have that type of coverage if you're willing to pay.
Options you can choose from include:
OPTION #1: LIFETIME, UNCAPPED PIP ALLOWABLE EXPENSE COVERAGE.
OPTION #2: THE $500,000 BENEFIT LEVEL.
OPTION #3: THE $250,000 BENEFIT LEVEL.
OPTION #4: THE $50,000 MEDICAID BENEFIT LEVEL.
OPTION #5: THE $250,000 OPT-OUT PIP EXCLUSION.
OPTION #6: THE MEDICARE OPT-OUT PIP EXCLUSION.
Without the lifetime uncapped coverage, those injured in Michigan car crashes, including the Whelans, may not be able to access the care they need to get through the aftermath of their crash. For more information on these options, click to see what car insurance recommendations we suggest everyone purchase.
Uninsured and Underinsured Motorist Coverage (UIM)
Another key factor and insurance decision made by the Whelan's was to purchase optional uninsured motorist coverage and underinsured motorist coverage. As Steve and Sally were not at fault for the crash, they had the option to file a liability claim against the at-fault driver, seeking damages for loss of quality of life, and pain and suffering. However, the at-fault driver in the Whelan's collision only had $20,000 per person, $40,000 per occurrence in liability insurance.
Prior to the 2019 auto no-fault law, drivers were not required to carry a substantial amount in liability insurance. Now in effect, the law requires a default limit of $250,000 per person/$500,000 per accident in liability coverage, yet motorists still have the option to sign a waiver and opt-out to select a lower coverage.
In an instance where an at-fault driver does not have insurance, or in the case of the Whelans where the driver has insufficient coverage, UIM coverage essentially steps into your insurer's shoes to compensate you for damages caused by another driver. While the Whelans did have UIM coverage, Steve and Sally wish they had opted for a higher amount of coverage and have since made the decision to purchase more insurance moving forward.
Unlimited PIP Benefits Saved John Kuenzer's Life
In November of 2002, John Kuenzer hit black ice on his way home from a hockey game resulting in a serious crash that left him with severe traumatic brain injury. Doctors told Kuenzer's mother, Andrea, that it was the worst kind of injury, there was nothing they could really do to help the healing process, and she should prepare herself for the worst-case scenario.
After spending months in a long-term care facility in a sort of vegetative state, Andrea made the decision to fight for her son's care and bring him where she could drive the recovery process. After receiving guardianship of John, she coordinated in-home care and therapy, and after years of hard work, John can now walk and communicate with those around him using technology.
Importance of Unlimited PIP Insurance & Consequences of 2019 Changes
Without the lifetime uncapped auto insurance coverage given to all drivers the pre-2019 auto insurance legislation, Andrea says her son Jon would not have been able to come home, and likely would not still be alive. Without the benefits, John would have been taken to a nursing home, where doctors say life expectancy is in the ballpark of 18 months.
What we have here in America, is a health insurance system, that doesn't service all, and it doesn't service all types of injury. What we have with the no-fault is a system that provides for whatever is reasonably necessary. – Steve Sinas, Michigan auto accident attorney
The Kuenzer family also faces new challenges following the 2019 law change. Part of what allowed for John to recover was round-the-clock care provided by family, particularly Andrea, who quit her job to help her son recover. Despite that recovery, John still needs around-the-clock supervision and assistance. However, under the new legislation, the family can't provide more than 56 hours of care a week, the rest must be provided by caregivers. While Kuenzer says she'd love help, she worries about the reliability and fears being told family can't assist in the care of her son, which she credits for his remarkable recovery.
The aftermath of a crash can be difficult, and as in both cases, and while challenges arose with insurance, Steve and his team were there to get things back on track and help the families navigate the difficult landscape. Now, in the wake of new no-fault insurance laws, that landscape is more difficult and unclear, and purchasing unlimited PIP benefits is more important than ever before.
If you're wondering what insurance coverages you should consider following the 2019 auto no-fault reform, our Michigan auto accident attorneys suggest everyone consider purchasing:
Lifetime, uncapped PIP allowable expense benefit coverage
High liability insurance limits: minimum of $500,000, plus an optional umbrella policy in increments as much as you can afford
Significant uninsured and underinsured motorist coverages
Avoid managed care options
You can also find more information about understanding the importance of auto insurance coverage and educational resources by clicking here.