Nearly Half of US 127 Accidents Linked to Young Drivers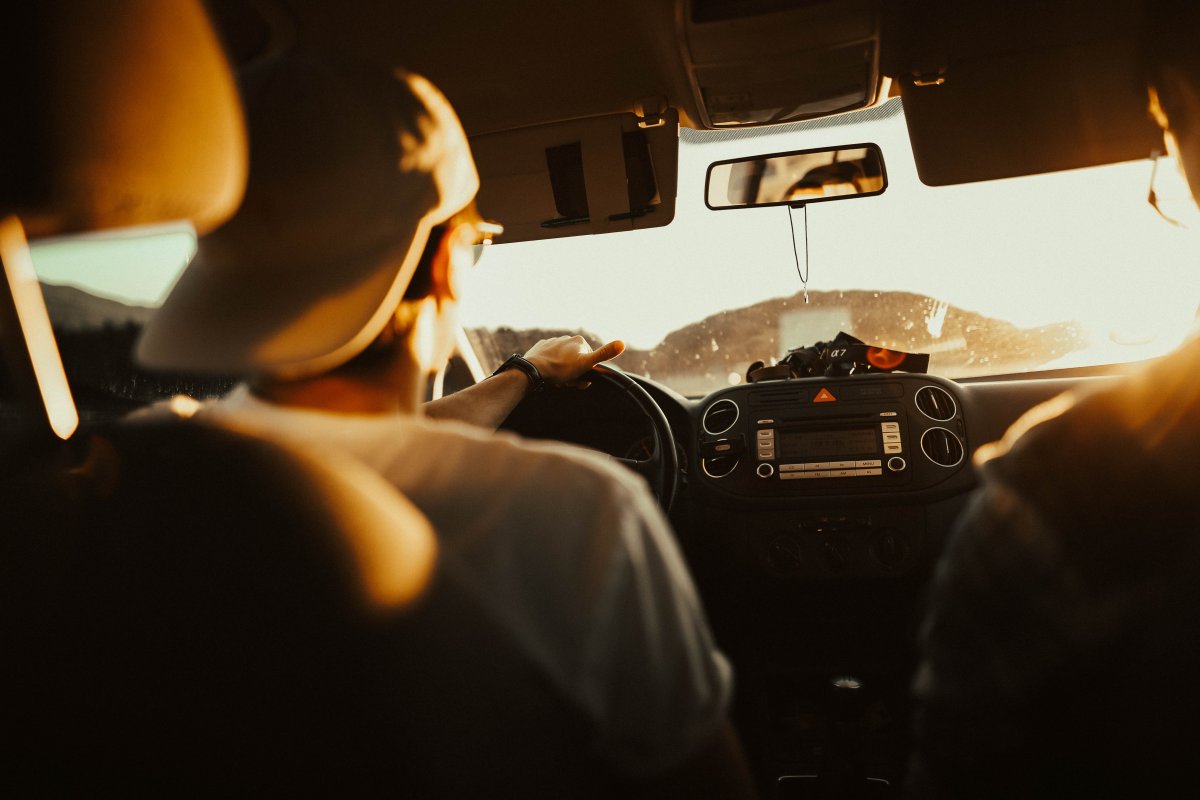 We already know US 127 at the interchange with I-496 sees a large number of crashes each year, but taking a closer look at the main North and South roadway in Michigan, crash reports reveal one thing – young drivers contribute largely to the increased risk of a US 127 accident.
Young Drivers: What we know
Michigan considers young drivers anyone under the age of 24-years-old. In Michigan, once a teenager reaches the age of fourteen years, eight months old, they can begin segment one of the licensing process. Once a teen completes segments one and two, among other requirements, you can learn more about the process here, they receive their first drivers' license and begin driving with less supervision.
Statistically speaking drivers aged 16 and 17 years old have the highest crash rates in Michigan and are three times more likely than adults to get into a fatal car accident.
This had us thinking. What about Lansing teen drivers and the correlation of having an accident on the 127/496 interchange?
A Glance At US 127 Accidents: Young Driver Statistics
We took a look at 2016 to 2020 crash data for the US-127 and I-496 interchange (pictured below) where there were a reported 847 crashes. The breakdown of age for those crashes is as follows: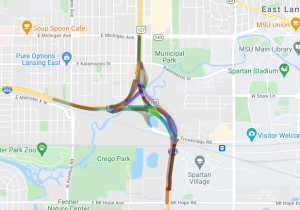 As you can see, just under half of those crashes are reported to involve a driver aged 24 and under. This only adds to the need to ensure from the beginning new drivers in Michigan are highly educated about the rules of the road and taught to be as safe as possible.
Parents + Experience = the Best Teachers
According to the Centers for Disease Control and Prevention, an average of seven teenagers die every day in our country from a car accident.
As a method to reduce the chances of a US 127 accident, or any accident in general, parents and experience are the most influential to a young person's driving patterns. First, parents need to set a good example themselves. When teen drivers see road rage, speeding, tailgating, and other reckless driving habits, they are more likely to mimic those behaviors themselves.
Second, parents should set expectations. Driving a vehicle comes with great responsibility. As a parent, sit down with your child and draft a teen-driving contract that outlines responsibilities and expectations, such as curfews, state laws, and what happens if the agreement is broken.
It's also important to talk with your teen driver about the dangers of driving, and educate them on the leading causes of crashes.
Michigan Laws Keep Teen Drivers Safe
Michigan laws restrict teens from making non-emergency phone calls while driving, ban drinking and driving, limit the number of passengers in a teen's car, and restrict teen driving after 10 p.m., thanks to Michigan Graduated Driver License (GDL) regulations. Here's a closer look at the laws set in place to promote safety and reduce teen driving risks:
Level 1 Learner's License: teens can only drive with a licensed parent, legal guardian, or with parental consent, someone who is at least 21 years old.
Level 2 Intermediate License: teens cannot operate a car from 10 p.m. to 5 a.m. unless driving to employment, accompanied by a designated adult, or going to an authorized activity. Teens cannot drive a car with more than one passenger in the vehicle less than 21 years old, except when additional passengers are family members or going to authorized activity.
Level 3 Full License: teens with this license do not have any state-imposed restrictions on their license.
Consequences of violating these restrictions result in a license suspension for at least one year, after which driving will be reassessed. In conjunction with parental involvement, these regulations help keep young drivers safe on the road.
As personal injury attorneys dedicated to representing the seriously injured, the last client we want walking through our doors is a young driver. While a US 127 accident is still possible, it's our hope that with some education, good examples, and state regulations, our teen drivers are a little safer on the road.
If you, a loved one, or your teenaged driver has been injured in an auto accident, we're here to help. You can call us for a free, confidential initial case evaluation at 866.758.0031 or fill out an online form here.