How Inexperienced Truck Drivers Cause Accidents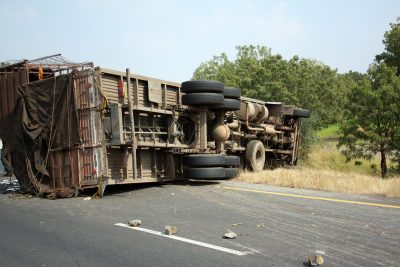 Inexperienced truck driver accidents happen more often than you think.
Recently, a truck driver created havoc in a Cincinnati neighborhood, taking down utility poles, hitting garbage cans and damaging buildings. The driver, who had been on the job for only three weeks, had re-routed his truck onto a local road because he had missed his exit. The police cited the driver for "failure to maneuver."
Luckily, no one was injured in that semi-truck accident. However, reports like this show how inexperienced drivers can cause truck accidents, and why little experience is often a factor in truck accidents in Michigan.
Inexperienced Truck Driver Accidents
While trucking companies are responsible for properly screening and training their employees, truck driver training and testing is governed by the U.S. Department of Transportation (USDOT). Regulations issued by the USDOT make it clear that trucking companies must make sure all the federal rules are followed by their drivers.
The USDOT mandates that truck drivers must be properly trained in these areas:
driver qualification requirement.
hours of service.
driver wellness.
existence of whistleblower protection.
Some of the more prevalent inexperienced truck driver accidents include:
jackknifing impacts.
side-impact collisions.
rollovers.
rear-end collisions.
blind spot collisions.
Why Do Inexperienced Truck Drivers Cause Accidents?
Accidents involving inexperienced truck drivers can happen for several reasons.
Drivers with less experience are more inclined to make careless errors, which unfortunately can have disastrous consequences.
Emergency situations or bad weather conditions arise, and the driver doesn't know how to properly handle the vehicle to avoid a semi-truck accident.
Drivers sometimes forget to properly maintain their semi-truck, or may not have been adequately trained about what truck parts must be examined before driving.
Simply put, drivers who don't have the required training, testing and experience have a greater chance of being involved in a serious semi-truck accident. As a result, they pose a major risk to motorists, who may find themselves seriously injured in an accident involving the truck.
If you've been injured in an accident with a commercial truck driver, the Michigan semi-truck accident attorneys at the Sinas Dramis Law Firm will help get you the benefits and compensation you deserve. For more than 60 years, our personal injury lawyers have been fighting for the rights of injured victims and their families. Contact us for a free initial consultation.