Can I Sue for Injuries from a Car Crash That Wasn't My Fault if I Don't Have Insurance?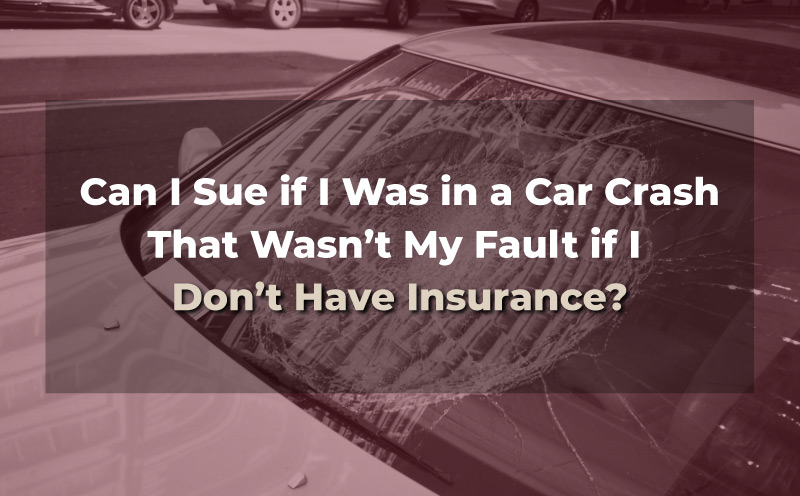 Sometimes accidents are just that – accidents; collisions that couldn't be avoided or crashes where both parties were partly at fault or neither parties were at fault. But many times, one driver is mostly or solely responsible for causing the collision, and many people injured by these drivers wonder what their rights are. Additionally, people without auto insurance question whether or not they can bring this type of claim against the other driver. If you're an injured driver and are wondering "can I sue for injuries from a car crash that wasn't my fault if I don't have insurance," Lansing car accident lawyer, Lauren Kissel, wrote the following article to help you understand how Michigan's auto law works.
Michigan Auto Insurance is Mandatory
The Michigan No-Fault Act establishes a mandatory insurance system. All motor vehicles registered in the State of Michigan which drive on roadways must have auto no-fault insurance. It is the responsibility of the owner or registrant of the motor vehicle to secure the proper insurance coverage.
Rights of Those Injured in Car Crashes in Michigan
Under Michigan law, a person involved in a motor vehicle accident may be entitled to pursue two types of claims. These include: (1) the claim for no-fault personal injury protection (PIP) benefits; and (2) a tort liability claim against the at-fault driver for pain and suffering and excess economic losses. If the owner or registrant fails to properly insure his or her motor vehicle, this results in complete disqualification from entitlement to PIP benefits and disqualification from suing the at-fault driver for tort claims. Therefore, even if the injured but uninsured person is totally without fault, that person will generally not be able to sue the at-fault driver for tort liability if he or she does not have the proper insurance. Therefore, if you're wondering "can I sue for injuries from a car crash that wasn't my fault if I don't have insurance" the answer is likely, unfortunately – no.
Can an Injured Passenger Sue the At-Fault Driver?
It is important to note that the requirement to insure a motor vehicle only applies to the owner or registrant of a motor vehicle. The No-Fault Act specifically defines the owner of a motor vehicle as a person who is leasing or using a vehicle for more than 30 days, holds legal title to a vehicle, or is buying a vehicle under a sales contract where the person has the immediate right to possession. Therefore, if you are the passenger in a vehicle or are driving someone else's vehicle that you do not own and get in an accident, you may still be able to sue the at-fault driver. Additionally, you will likely still be entitled to no-fault PIP benefits either through your own no-fault policy or through the Michigan Assigned Claims Plan if you do not have your own insurance. However, if you are considered to be an owner pursuant to the statute and do not insure the vehicle, then you are disqualified from seeking PIP benefits or a tort liability claim regardless of whether or not you're a passenger in the vehicle at the time of the crash.
In addition to the disqualification from PIP benefits and from seeking recovery in a tort liability claim, failure to insure a vehicle can also result in criminal penalties. Therefore, it is vitally important to properly insure any vehicle you own.
Michigan – Protect Yourself from Uninsured Drivers
We've focused the article so far on the rights of the uninsured injured motor vehicle victim. But one last important note to point to make is the importance of other, responsible drivers protecting themselves from uninsured drivers. Those named on a valid auto no-fault policy and who are seriously injured in a motor vehicle crash are entitled to no-fault PIP benefits, which compensate for:
But what about the emotional damages and toll? What happens if you can't return to work within three years of your accident? These are the damages you pursue in a liability claim against the at-fault driver. However, when the at-fault driver doesn't have auto insurance, you will likely have nowhere else to turn to for compensation for those additional damages. This is why we recommend every single vehicle owner in the state of Michigan to purchase as much uninsured motorist coverage (for when the driver has no auto insurance or in instances of hit-and-run accidents when the insurance is unknown) and underinsured motorist coverage (for when the other driver has too little auto insurance to adequately compensate you for your damages).
Read all of our auto insurance recommendations under the new auto no-fault law.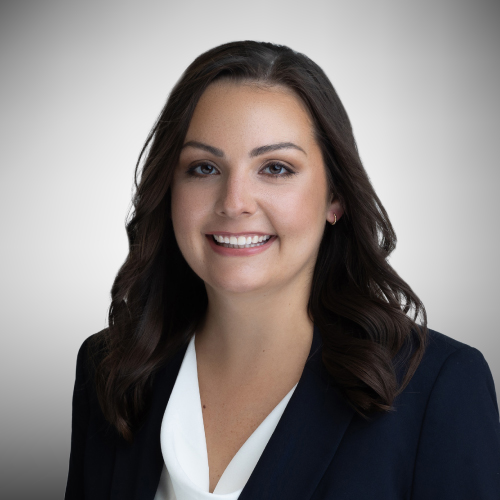 Author – Lansing personal injury lawyer, Lauren Kissel
Lauren handles claims for no-fault benefits and claims against negligent drivers resulting from car crashes in Lansing, car crashes in Ingham, Eaton, and Clinton Counties, and throughout the state of Michigan.