Can You Get No-Fault Benefits & Damages In A Michigan Hit-And-Run Crash?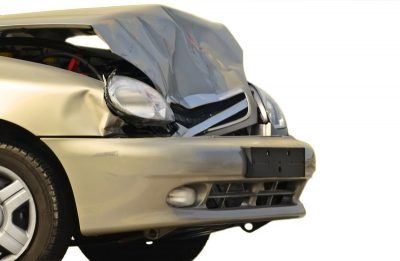 No one ever anticipates being in a hit-and-run crash where the other driver flees the scene. If you're injured in a Michigan hit-and-run car accident, one crucial question is whether you're entitled to no-fault benefits to pay your medical bills, replacement services and any lost wages.
Another important question is whether you can recover damages for your non-economic loss, like pain and suffering or loss of enjoyment, even though you don't know who hit your vehicle.
No-Fault Benefits

Under Michigan no-fault law, hit-and-run crash victims are treated like any other car accident victim. This means they are entitled to:
allowable medical and rehabilitation expenses for life, depending upon the level of No Fault PIP medical expense benefits in the insurance policy
providing coverage for the injured person.
wage loss benefits for a three-year period.
replacement service expenses for a three-year period.
survivor's loss benefits for a three-year period when an accident results in death.
But be careful. Timing can be everything when it comes to getting no-fault benefits for a hit-and-run crash.
How so? Because your auto insurance policy might include a "notice provision." This type of provision requires that you contact law enforcement within a certain period of time after the hit-and-run accident. It also typically requires that you notify your insurer within a certain period of time after the accident.
So be sure to read and understand your insurance policy. Not following a policy's notice provision can jeopardize your claim for no-fault benefits.
Non-Economic Damages
Collecting non-economic damages in a hit-and-run is virtually impossible unless you have Michigan uninsured motorist coverage.
In Michigan, hit-and-run drivers are given the same status as uninsured drivers. Because you don't know the identity of the driver who struck your vehicle, you cannot make a claim against that driver's insurance for non-economic damages, which includes things like pain and suffering, loss of function, diminished enjoyment, mental anguish and so forth.
Michigan uninsured motorist coverage, which is optional and is purchased from your own auto insurance carrier, lets you make claims for these non-economic damages. Instead of making the claims against the driver who hit you (because you don't know who it is), you stand in the shoes of the hit-and-run driver and make them through your own auto insurance provider.
Another plus when it comes to uninsured motorist coverage is that it's fairly inexpensive. So check with your auto insurance carrier and purchase as much uninsured motorist coverage as you can.
In this video, Grand Rapids personal injury lawyer Tom Sinas talks about no-fault benefits in hit-and-run car crashes, and why uninsured motorist coverage is so important.
Fox 17 Know the Law – Hit and Run Accidents
If you or a family member has been injured in a hit-and-run collision and you have questions, contact one of our Grand Rapids car accident attorneys or Lansing auto accident lawyers for a free consultation.