Putting Clergy Sexual Abuse in the Past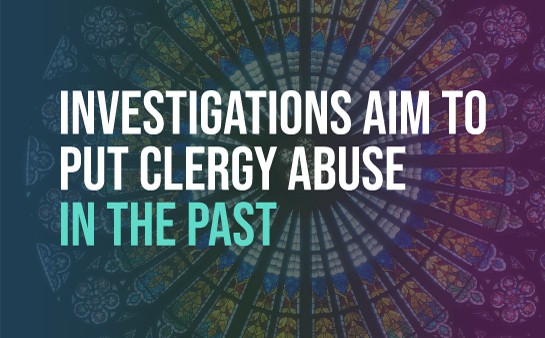 Clergy sexual abuse has been headline news across the United States for years. However, media coverage has recently expanded following the release of a report from a Pennsylvania Grand Jury in 2018, concluding that 300 priests sexually abused more than 1,000 child victims over the span of seven decades. Since that time, the global movement to hold religious organizations responsible for abuse has remained in the media spotlight. On September 27, 2019, the Diocese of Lansing released a list of Michigan priests accused of sexual abuse. The release of priests' names in Lansing is consistent with the growing nationwide trend to provide transparency to the public about how religious organizations investigate abuse allegations. In addition to the Diocese of Lansing, many other religious organizations across the country have released, or plan to release, all names of clergy members that have been the subject of credible sexual abuse complaints.
Clergy Sexual Abuse Investigations Continue
In light of study results and media attention, the public is calling for religious organizations to take concrete steps to prevent future harms. Due to a lack of accountability oftentimes within these organizations, advocates are looking for more legal intervention and an overhauled seminary system. The years of cover-up, without accountability, has created a widespread sentiment that the only way to obtain the truth is through the subpoena power of attorneys and law enforcement. As investigations continue, the longstanding traditions of secrecy in many religious organizations continue to be exposed at the forefront of nationwide civil litigation and criminal charges. The recent release of names by the Diocese of Lansing, among others, shows that sexual assault within religious organizations is being handled in a manner different than ever before.
Religious organizations around the world are now publicly addressing the problem and taking affirmative action to prevent future instances of abuse. Hopefully, this recent action is a sign that religious organizations are committed to ending the wrongs of the past and striving to provide a better future for our children and families.
Michigan Sexual Assault Attorneys
While the actions taking place nationwide to hold organizations and individuals accountable for instances of sexual abuse is a step in the right direction, we understand it still isn't enough. If you've experienced sexual trauma in a religious setting, it's important to understand that organizations are responsible for keeping congregation members, customers, patrons, and visitors safe. If a party's negligence led to your harm, you may be able to pursue compensation against the organization that failed to protect your safety. Please call us today for a case evaluation at 866.758.0031.
RELATED ARTICLES:
Campus Sexual Assault – The Importance of Holding Educational Institutions Accountable
Sexual Assault Awareness Month – History, Involvement, & Resources