In A Michigan Car Accident? It's Illegal For A Lawyer To Contact You Right After It Happens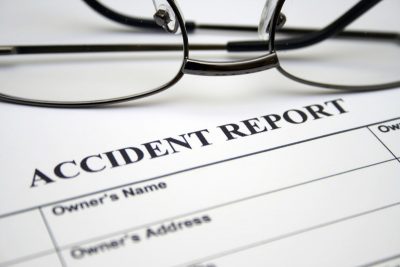 Have you ever received a phone call shortly after being in a Michigan car accident, and the person on the other end claims they're from a "no-fault benefits" or a "victims' rights" office and they'll get you a quick settlement?
If you ever get such a phone call, hang up. Do not talk to the person. Do not share any details about the accident, including any injuries you may have suffered or your personal information.
In some instances, you may get a letter instead of a phone call. Just like a phone call, do not respond.
Why should you keep quiet? Because this kind of client solicitation by Michigan personal injury attorneys, and anyone acting on their behalf, is a crime.
That's right. It is illegal for personal injury lawyers to contact Michigan car crash victims within 30 days of an accident. Likewise, attorneys are not permitted to access Michigan car accident reports for the first 30 days after they are filed.
Anyone who violates the law is subject to a fine of up to $30,000 for a first offense. For a second or subsequent offense, the penalty is imprisonment for up to one year and/or up to a $60,000 fine.
Don't be fooled by someone who contacts you right after you've suffered a car accident injury in Michigan, alleging he or she will quickly get you money. As they say, "If it seems too good to be true, then it probably is." If you've been hurt in an auto accident, it's critical that you know exactly who you are talking to at all times. You should never speak with a person who contacted you right after an accident because these unscrupulous individuals are not looking out for your best interests.
Remember: If you've been injured in a car accident, you have the right to choose your own Michigan personal injury attorney to help you with any legal claims. Also, remember that you have the right to choose your own medical provider — do not let anyone make you think otherwise.
If you're approached within 30 days of a Michigan car accident by someone promising you a quick cash recovery or suggesting that you visit a certain medical provider, report it to the police. You should also notify the Attorney Grievance Commission (AGC) at 313-961-6585. The AGC investigates instances of alleged lawyer misconduct and unethical behavior.
In this video, Grand Rapids personal injury lawyer Tom Sinas talks about the illegal solicitation of Michigan car accident victims by unsavory individuals, including some attorneys.