Jim Graves Featured in Leading Lawyers Magazine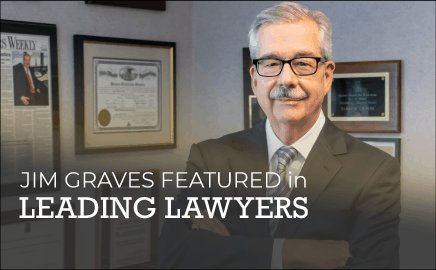 With the aptly fitting title of "Compassionate PI Pro Fights for Michigan and Illinois Victims," we proudly announce the publication of a recent Leading Lawyers article featuring Sinas Dramis partner, Jim Graves.
Jim Graves – Michigan Leading Lawyer
As a Michigan personal injury lawyer, Jim Graves has been included in the annual Leading Lawyers list every year since 2013. Through a lengthy nomination and selection process, Leading Lawyers recognizes only the top 5% of attorneys with this unique distinction. Every year, Leading Lawyers sends out its annual survey to state-licensed attorneys asking "If a family member or friend needs legal help and you can't take the case, which lawyers would you recommend within your area of law or geographic region?" Attorneys receiving the most peer-selected votes pass into Phase II of the selection process, which includes a strict vetting and ethical standings verification process.
Leading Lawyers Feature Article 2020
In his eighth year of inclusion in the annual list of Leading Lawyers, Jim Graves was additionally honored this year with a feature interview and article publication highlighting his intrepid career. Through a brief overview of several of Jim's most extraordinary cases, as well as interviews from a few of his closest partners and peers, the article provides insight into a career dedicated to righting wrongs on behalf of injured people through compassion, empathy, diligence, and perseverance.
A Career of Excellence, Compassion, and Integrity
Jim has spent the majority of his career as a trial attorney and began defining his niche practice in personal injury litigation several decades ago.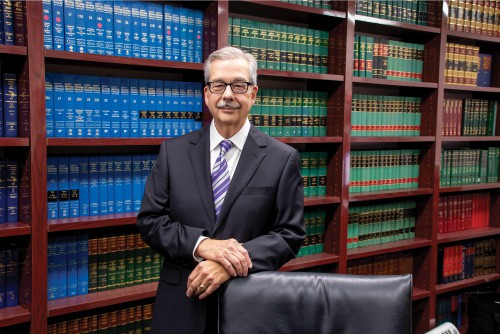 He now solely focuses on representing seriously injured and harmed peoples in a myriad of cases, from aviation accidents and complicated wrongful death claims to high-profile sexual assault cases and auto negligence claims. No matter the case type or situation, Jim's mission is to always provide exceptional legal counsel. He does so by listening intently to his clients and learning what makes them, their case, and their desired outcomes truly unique. As a result, Jim has received numerous awards and recognition, including recognition as a "Leader in the Law" by Michigan Lawyer's Weekly and a "Top 100 Lawyer" by Leading Lawyers in 2017. Mr. Graves obtained his undergraduate degree from University of Michigan, and his Juris Doctor from Wayne State University.
We encourage you to read the full write-up at the link below and join us in congratulating Jim on this exceptional highlight.