Proving Negligence in School Sports Injuries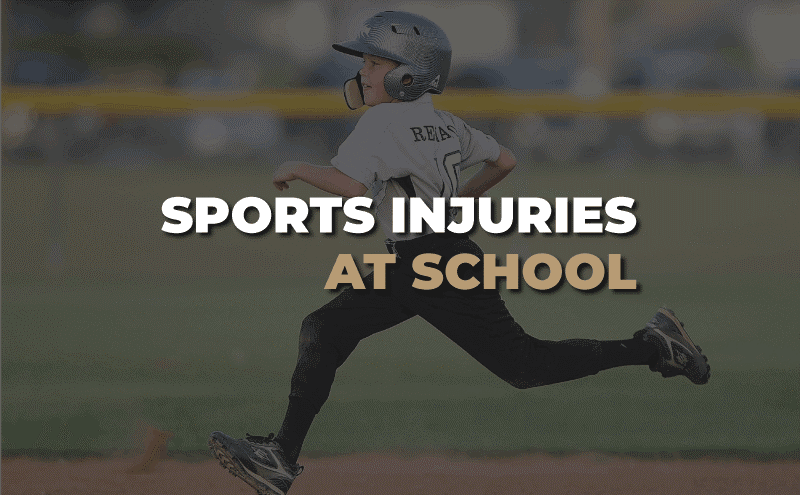 As kids return to school and try out for fall sports, it's a good time to discuss the area of sports injury law. School sports injuries fall under the broad umbrella of negligence law, but with a twist. Grand Rapids personal injury lawyer, Tom Sinas, discussed what happens if your child is hurt playing a school or organized recreational sport recently on Fox 17 "Know the Law." While we hope that sports are always a fun, enjoyable past-time, it's important that parents understand what happens if something does go wrong.
School Sports Injuries and Negligence Law
Many injuries fall under the legal theory of negligence law. That is, in order to bring a successful negligence claim against a person or entity, the injured person must prove that person or entity owed them the duty of reasonable care. In addition, the injured person must prove that person's or entity's failure to exercise reasonable care was a cause of the injury.
However, there's a twist to this legal theory when it is in regard to sports injury law under what is known as the recreational activities rule. In short, the courts have held that when a person participates in certain recreational activities, including sports, they subject themselves to certain risks inherent to that activity. So the key difference in sports injury cases is not proving if the defendant acted without reasonable care, but showing that the defendant acted recklessly and that the recklessness caused injury.
The law defines the word "reckless" as a "willingness or indifference to the injury to the co-participant in the sport." This can be a high standard to prove.
Sports Rule Violations and Negligence
One recent Court of Appeals decision showed that sports participants who violate the rules of that sport are not necessarily acting recklessly. Even if a player breaks a rule of the sport, it does not automatically constitute recklessness. This is because, as the Courts have said, certain risks are inherent with sporting activities. In this particular case, the Court ruled that a risk inherent to the sport of soccer is a collision. So just because collision occurred resulting in a horrible injury, and even if the other player had broken a rule of the sport, it doesn't mean that player acted recklessly.
A 2020 Michigan Court of Appeals ruling held that youth sports leagues that violate Michigan's Youth Concussion Protection Statute by failing to take adequate measures in response to a suspected concussion can be subject to civil liability.
Watch Tom's recent "Know the Law" segment on school sports injuries below:
Sports are a fun past-time – something we could all use a little more of heading into this fall season. And while we hope we never receive calls regarding school sports injuries, we are here to help. Wishing everyone a safe and happy sports season!
RELATED READING
What Parents Should Know – Signing a Liability Waiver or Indemnification Agreement