Semi-Truck Side Guards: Do They Reduce Crash Fatalities?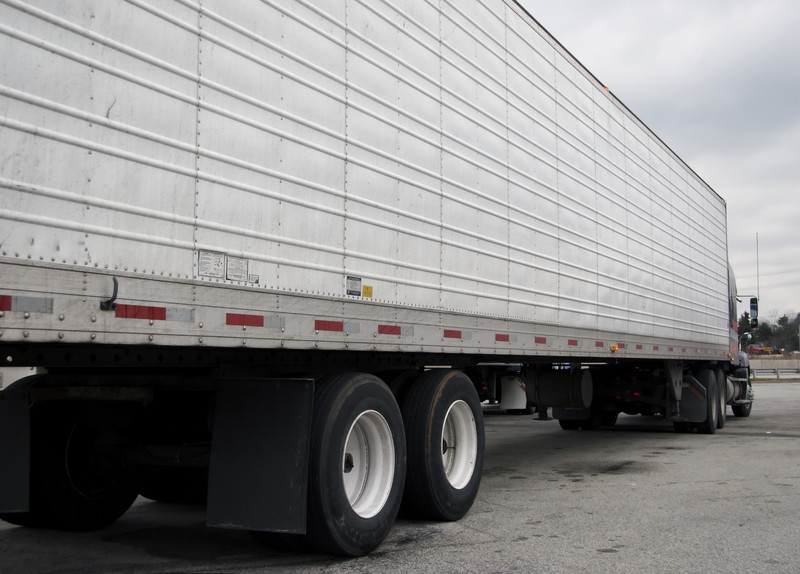 Michigan semi-truck accident injuries can be devastating, and are often fatal. This is not only due to the sheer weight and size of the trucks, but also because smaller vehicles can slide underneath these large trucks, resulting in even more catastrophic injuries. There are, however, ways to help reduce this type of tragedy, including the use of semi-truck side guards.
Right now, long-haul commercial trucks in the United States are only required to have rear under-ride guards. These devices (also called "Mansfield bars" after the death of actress Jayne Mansfield in a rear-end collision with a semi-truck) are designed to keep passenger vehicles from traveling under a big rig in the event of a rear-end crash.
On the other hand, semi-truck side guards are not required by federal law. Despite this, some cites — including Boston, New York and Seattle — have mandated the installation of side guards on city-owned trucks and buses, as a way to reduce deaths and injuries.
Differences Between Semi-Truck Side Guards And Side Skirts
It's important to remember that semi-truck side guards are not the same as side skirts.
A side skirt, which fits between a semi-truck's front and rear wheels, helps improve aerodynamics and is not intended for protection. Side skirts are usually made of fiberglass, aluminum or plastic, to give them flexibility, and reportedly improve fuel economy, which is why they're used on large trucks hauling freight.
Side guards, however, are specially designed to prevent injury. Because side guards are typically made of steel and are placed between the wheels of the semi-truck (not over them), they help prevent a smaller vehicle from traveling underneath the truck.
Semi-Truck Side Guards: How Effective Are They?
Accidents involving semi-trucks are on the rise. In 2016, there were 11,981 semi-truck accidents in Michigan. Of these, 104 resulted in the death of persons occupying the passenger vehicles, and not the semi-truck.
In recent years, questions have been swirling about whether side guards actually help reduce semi-truck accident fatalities. To address these concerns, the Insurance Institute for Highway Safety (IIHS) recently conducted two tests, to see if semi-truck side guards can reduce the risk of death in a trucking accident.
The first IIHS test involved passenger vehicles traveling 35 mph into a stationary semi-truck trailer:
one test involved a semi-truck that was fitted with a fiberglass side skirt.
the second test involved a semi-truck fitted with an AngelWing© side guard (galvanized steel frame), made by Airflow Deflector Inc.
In the 35 mph trial with the side skirt, the passenger vehicle easily slid underneath the semi-truck trailer. In addition, the passenger vehicle's roof was nearly separated from the vehicle itself, the airbags did not deploy and the injuries to the passenger vehicle's driver (a test dummy) likely would have been fatal, if the semi-truck had been moving.
For the 35 mph trial involving the side guard, the passenger vehicle did not slide under the semi-truck trailer. Instead, the vehicle was directed away from the truck. The air bags successfully deployed and the test dummy stayed in the driver's seat.
The second IIHS test was similar, but involved passenger vehicles traveling 40 mph into a stationary semi-truck trailer. The results of this test were similar to the 35 mph test. While the semi-truck AngelWing© side guard bent in the 40 mph test, it still did not allow the passenger vehicle to slide underneath the truck.
Despite the promise of these IIHS tests, skeptics say there is no solid evidence that semi-truck side guards are responsible for saving lives in a trucking accident.
Although the effectiveness of side guards continues to be debated, the results of these IIHS tests shows these devices at least have the ability to save the lives of motorists.
Can Side Guards Protect Bicyclists And Pedestrians?
Side guards can also be found on buses and other large commercial or industrial trucks. For this reason, many believe that side guards can help reduce bike accident injuries and pedestrian accident injuries. In fact, statistics show that one-half of bicyclists and one-quarter of pedestrians who are killed by large trucks first come in contact with the side of the truck.
According to a truck side guard report published by Volpe, fatal side-impact collisions between bicyclists and trucks dropped 61 percent after the United Kingdom required side guards on all large trucks, and fatal accidents involving pedestrians dropped 20 percent. This was reportedly because side guards prevent bicyclists and pedestrians from falling under the wheels of a truck, instead forcing them off to the side. And although the guards do not necessarily prevent all injuries, it is claimed the chances of death are reduced.
Others disagree, saying that side guards alone will not eliminate serious injuries to bicyclists and pedestrians. For example, they say that people who fall and hit side guards could be knocked aside and injured by another vehicle, or by striking the road or sidewalk.
As it currently stands, the cost of installing side guards ranges from $1,000-$2,000 per vehicle. Some say a cheaper alternative is to install mounted cameras on semi-trucks, to decrease the blind spots of truck drivers. In the long run, however, this price tag may be minimal compared to the physical, emotional and financial costs of those who are involved in serious trucking accidents.
Time is crucial in trucking accident cases, in order to protect your legal interests. With decades of experience handling Michigan semi-truck accident claims, our Lansing personal injury attorneys and Grand Rapids personal injury lawyers will make sure you understand your rights and options. Contact us today for a free initial consultation.