Tom Sinas Elected to Board of Directors at Grand Rapids Legal Assistance Center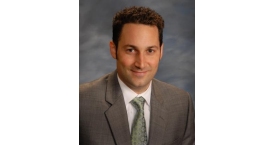 The Grand Rapids Legal Assistance Center provides West Michigan residents with the resources they need to represent themselves if they cannot afford legal counsel.
Grand Rapids personal injury attorney Tom Sinas was just elected to Board of Directors of the Legal Assistance Center. The LAC, as it is known, is a non-profit organization that operates out of the Kent County Courthouse. One of the few its kind in Michigan, the LAC helps West Michigan citizens represent themselves in civil cases in Kent County District and Circuit Courts. The LAC was started after members of the Grand Rapids legal community recognized the need to help those who could not afford to pay for an attorney.
The LAC serves a staggering 18,000 citizens every year, often more than 100 people each day, by providing documents and other information to help them navigate family law, landlord-tenant law, and other civil cases.  As we posted last year, we have been a prominent supporter of the LAC since we opened our Grand Rapids office. In 2014, Sinas Dramis Law Firm was honored as the "first friend" of the LAC, meaning that we were the first law firm to commit to contributing at least $1,000 per year in financial support.
Tom Sinas Elected to Board of Directors at LAC
"It is truly a humbling honor to be asked to serve on the LAC's board," said Tom Sinas. "This is an organization that provides a vital service to the people of Grand Rapids, and it is the true embodiment of one of our law firm's core values: access to justice." Tom said. "Serving on the LAC's board also allows me the wonderful opportunity to work alongside some of Grand Rapids' finest attorneys and community leaders."
The LAC is also particularly important to Tom, based on his experience as a financial fraud prosecutor in Minneapolis. "As a former criminal prosecutor, I saw how dependent so many people were on public defenders to represent them in criminal cases," Tom explained. "Unfortunately, our Constitution's rule that criminal defendants must be provided a lawyer at no cost does not extend to civil cases. This why the LAC is so important." Tom reflected that "Even though I have the privilege of representing people and their families in personal injury cases, I strongly believe that our court system should not be something that only lawyers and judges understand. The LAC is vital in helping people learn about a legal system that is supposed to serve, not intimidate, them."
We are thrilled that Tom, who specializes in auto accident cases in Grand Rapids, was selected to serve on the LAC's Board of Directors, and we look forward to hearing about the good work the organization is doing for the people of West Michigan.
Related Topics – Sinas Dramis in the Community: