What is the Process of a Personal Injury Claim?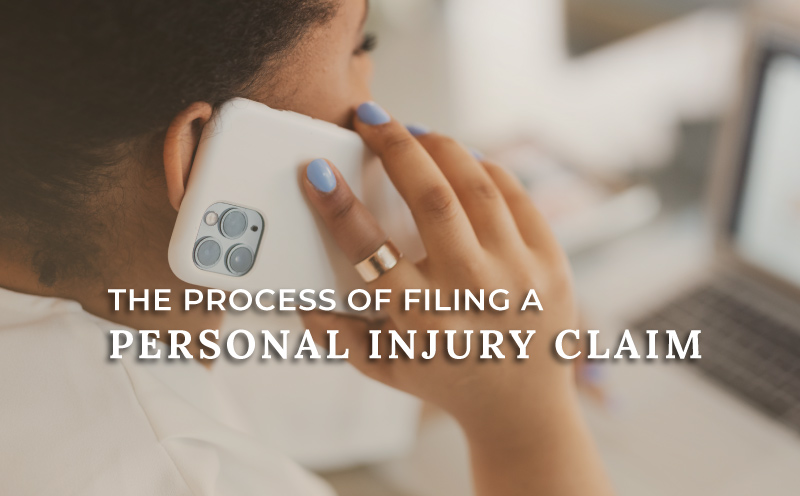 If you've been seriously injured, recovering from those injuries is often overwhelming enough. In addition to your injuries, your inability to return to work, mounting medical bills, along with a plethora of other issues, you may also be understandably concerned about protecting your legal rights. In addition to everything on your plate, maybe the legal system feels daunting, and understanding the process of a personal injury claim is confusing and adds more to your heavy load. Grand Rapids personal injury attorney, Tom Sinas, explained the general process of a personal injury claim on a segment of Fox 17 "Know the Law" to help those with serious injuries better understand this area of law and what the process might look like in the months and even years following a serious injury or accident. 
What is Personal Injury Law?
Most people do not ever plan on being involved in a personal injury claim and therefore do not prepare for or educate themselves about this particular area of law. The very nature of personal injuries is sudden and unexpected, oftentimes leading to a lot of confusion and misunderstanding. Additionally, these types of incidents and injuries are oftentimes the worst thing to ever happen to someone and, coupled with not having a good grasp of how the process of a personal injury claim works, can lead to a lot of anxiety. Gaining a better understanding of this area of law and its process can help ease your concerns and better prepare you for what may lie ahead. While every single case is unique, the following summary provides an outline of the basic process of a personal injury claim. 
What is the Process of a Personal Injury Claim?
The process of a personal injury claim can be broken down into three basic phases:
Investigation

In this phase, your personal injury attorney will start digging into the facts of your case to gain a better picture of what exactly happened. In this investigation phase, your lawyer will also be searching for who is responsible for your injuries. While it may be clear who is responsible in some cases, that is not necessarily the case for others, and uncovering responsibility can be involved and require extensive research. The investigation process also includes gathering reports and information from law enforcement, medical records, meeting with medical providers and care team members. A personal injury attorney in this phase will also be investigating the nature of the injuries and gaining a better understanding of what an injured person's future may look like living with these injuries. 

Pre-suit

Many people hope to settle their personal injury claim fairly without having to bring a lawsuit and go to trial. While many cases can achieve resolution in this manner, not every case can be resolved without having to bring a lawsuit. The pre-suit phase is the phase leading up to the filing of a lawsuit. Tom describes this phase as one he personally takes very seriously in his practice. The case must be handled from the beginning as if it were going to be tried. Doing so increases the likelihood that the victim can receive full and fair compensation for their harms and losses without filing a lawsuit.  Yet even with those efforts, a fair pre-suit settlement may not be possible.  In those situations, our attorneys begin the litigation phase of the case. 

Litigation

The litigation phase begins the moment your attorney files your lawsuit and continues on until the case goes to trial. In this phase, personal injury lawyers begin formally gathering evidence for use in court, preparing for trial, and presenting the case to a jury.  
Advice for People With Personal Injury Claims
Tom offers two pieces of advice for those with personal injury claims: (1) be thorough and (2) be patient. From the moment you believe that you may have the right to pursue a personal injury claim, be thorough, including thoroughly researching and selecting the right personal injury attorney for your claim. Selecting the right personal injury attorney is an important decision and one that may impact the rest of your life, so be sure to vet your options extensively. Tom's second piece of advice – to be patient – is just as important as his first. Many people who have never had a legal claim before may feel impatient and that their case is dragging on indefinitely. However, Tom offers a gentle reminder that personal injury claims are generally not a fast process. The phases of these claims require time and extensive workup to ensure the best outcome. Tom encourages people with these claims to remain as patient as possible to avoid frustration and burnout that may ultimately lead to making a poor decision that would not best serve one's future. Know that these two things combined – thoroughness and patience – can put you on the best path to a successful outcome. 
More from Tom's Know the Law campaign: