Coordinated No-Fault Benefits: No More Payment Delays For Medical Providers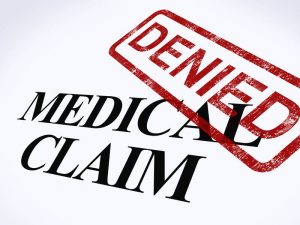 Michigan Court of Appeals decision

makes it

faster and

easier for medical providers to

claim

PIP benefits

under

a c

oordinated no-fault policy

.
In St. John Macomb Oakland Hospital v State Farm Mutual Automobile Ins Co (Docket No. 329056, issued 12/8/2016), the Court of Appeals held that medical providers are not required to appeal a health insurer's denial of benefits before seeking payment of no-fault personal protection insurance (PIP) benefits for the services they've rendered.
The St. John decision clarifies last year's ruling in Farm Bureau Ins Co v Blue Cross Blue Shield, 314 Mich App 12 (2015), where the Court said that, under the "unique circumstances" of that case, a medical provider could not collect no-fault PIP benefits under a coordinated policy where the health insurer had denied coverage.
So why is the St. John decision important? Two reasons:
it reinforces the intended purpose of Michigan's No-Fault Act, which is "to provide for assured, adequate, and prompt recovery for economic losses stemming from motor vehicle accidents."
it is a welcome relief for medical providers, who have been burdened by the pursuit of lengthy appeals of a health insurer's denial before trying to recover rightful payments from no-fault insurers.
In reaching its holding, the Court in St. John relied primarily on  Adanalic v Harco Nat'l Ins Co, 309 Mich App 173 (2015). In Adanalic, the Court ruled that a workers' compensation claimant did not have to litigate a denial of benefits before seeking PIP benefits, because imposing such a requirement would be contrary the No-Fault Act's goal of prompt recovery for an economic loss. The Court in St. John then rejected State Farm's reliance on the Farm Bureau case and made it clear that (1) the holdings of that case did not stand for the proposition that a provider/insured must appeal a health insurer's denial, and (2) in Farm Bureau, the Court merely observed that the medical provider may have been able to avoid liability by seeking an appeal.
Burden Lifted

Importantly, because it is a "published" decision of the Michigan Court of Appeals, the ruling in St. John is now binding law that all insurers must follow. Accordingly, providers can now confidently turn to the patient's no-fault insurer for coverage without the burden of having to first appeal a health insurer's denial of coordinated coverage.  Being able to do so will allow medical providers to act promptly in pursuing payment from a no-fault insurer, which is crucial given the one-year time requirements of §3145 of the No-Fault Act.   
If you're a medical provider or an accident victim with questions about insurance coverage, the Sinas Dramis team of experienced Michigan auto no-fault attorneys can help. Contact our Lansing personal injury lawyers or Grand Rapids personal injury attorneys today for a free consultation.