"Empowering Survivors Bills" Seek to Expand Sexual Abuse Survivors Rights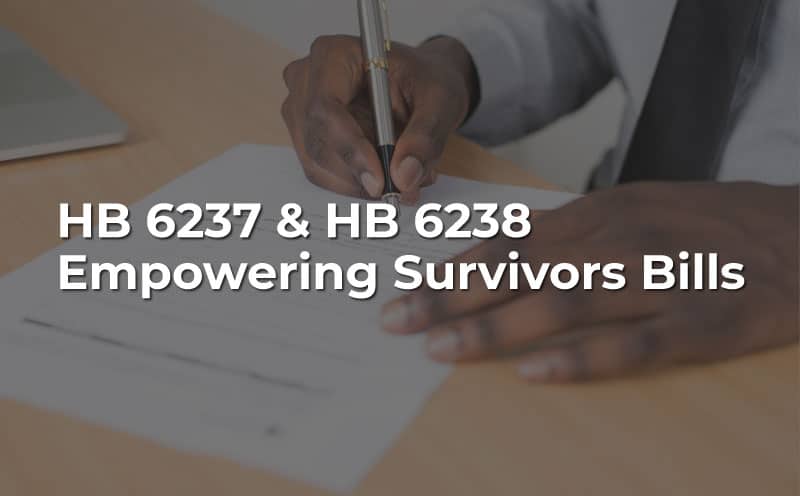 Legislation introduced in Lansing on Wednesday, September 16, 2020, proposes to expand the legal rights of survivors of campus sexual abuse, including those claiming abuse by the late University of Michigan physician Robert Anderson. These bipartisan bills – also known as the Empowering Survivors Bills – seek to dismantle the strict immunity protections universities currently have, as well as expand the time for filing claims regarding sexual assault on campuses.
Attorney Jim Graves, who represented survivors of the Nassar scandal at MSU and is currently involved in the Anderson/University of Michigan case, provided further insight into this recent development. To understand the significance of these two proposed bills, you must first understand the laws and regulations they seek to amend.
Suspending Sexual Abuse Statute of Limitations One Year
Under current law, people abused under the guise of medical care generally have three years to bring a claim, with some limited exceptions. However, House Bill 6237 seeks to suspend that statute of limitations for one year. Legislators modeled this bill after the 90-day window previously allowed for Nassar's survivors to bring suit. However, under current conditions relating to the coronavirus pandemic, lawmakers are concerned 90 days is simply not enough time for Anderson survivors. They, therefore, are seeking to have the statute of limitations suspended for an entire year. Lawmakers believe that suspending the statute of limitations will provide victims more time to seek counseling or other important services and feel supported enough to come forward with their claim
Revoking Government Immunity in Cases of Sexual Abuse
House Bill 6238 seeks to revoke immunity from suit for government employees who knew or should have known of instances of previous sexual abuse and failed to stop or prevent later abuse. Under current law, government immunity prevents people from bringing a negligence suit for injuries if those injuries occurred while a government employee was performing a "governmental function." Michigan law states that a "governmental function" generally means that if the employee is doing his or her job when the negligence occurs causing injuries, they cannot be sued.
"The Empowering Survivors Bills represent a significant and important development in the quest for justice and accountability in the many instances of abuse perpetrated by Anderson at the University of Michigan," Graves says of HB 6237 and 6238. "This legislative proposal seeks to address the complicated nature of these cases, which, at the core, involves a person's reluctance and fear to come forward in instances of abuse at large institutions or by people in positions of power. These bills show survivors that Michigan is listening. Michigan is here for them and we want to provide the support and time they need to come forward."
Contact an Attorney Experienced in Complex Sexual Assault Cases
If you experienced abuse at the University of Michigan or in the care of late Robert Anderson, please contact one of our experienced sexual assault attorneys. We are here to listen to your story and help you find the resources you need to heal.
RELATED READING
Dr. Robert Anderson and the University of Michigan Sexual Abuse Investigation
Campus Sexual Assault – The Importance of Holding Educational Institutions Accountable