Michigan Auto Insurance Rates: How Are They Determined?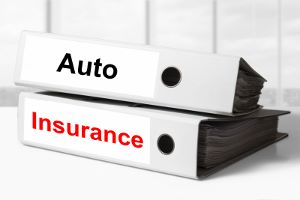 If you drive a motor vehicle, you already know that Michigan auto insurance rates are reportedly among the highest in the nation. Why is this?
Many place blame for costly auto insurance in Michigan on the state's no-fault system, which pays a car accident victim's medical expenses for as long as needed, in addition to other benefits that help with the victim's recovery. However, it's important to recognize that various other factors also influence Michigan auto insurance rates.
One factor that affects how much consumers pay for car insurance in Michigan — and one that isn't often discussed — is that insurance companies are basically unregulated when it comes to what they charge. Unlike other states, Michigan has what is called a "file and use" system. Under this "file and use" system, an insurance company files its rates with the Department of Insurance and Financial Services and then simply charges those rates.
While Michigan law permits the Insurance Commissioner to object to an "excessive" rate, in the 44-year history of the no-fault law, the Commissioner has never declared an insurance rate to be excessive.
Why has a rate never been ruled as too high? Perhaps it's because the definition of "excessive" in the Insurance Code is extremely vague, making it virtually impossible to reach such a conclusion. The Insurance Code says:
"A rate shall not be held to be excessive unless the rate is unreasonably high for the insurance coverage provided and a reasonable degree of competition does not exist with respect to the classification, kind, or type of risks to which the rate is applicable."
---
Coordinated Coverage: Does It Really Reduce Your Michigan Auto Insurance Rate?
Another important factor that impacts Michigan auto insurance rates is the type of coverage that's selected. When purchasing car insurance, consumers are supposed to be given a choice about their coordination of benefits — that is, they can buy either 1) a coordinated policy or 2) an uncoordinated policy.
What's the difference between coordinated and uncoordinated policies? If you suffer a car accident injury in Michigan and you have a coordinated policy, your health insurance provider pays the medical bills first, and your auto insurer pays second. Meanwhile, if you're hurt in an auto accident and you have uncoordinated benefits, then your no-fault insurer is primarily responsible for paying the medical bills.
As it turns out, most Michigan consumers purchase coordinated no-fault coverage. Why? Because coordinated coverage shifts the risk onto the health insurer and, as a result of this shift, consumers are supposed to get a cheaper Michigan auto insurance rate. In fact, the Insurance Code says an insurance premium should be "appropriately" reduced when coordinated no-fault coverage is selected.
However, it was recently disclosed that the Insurance Commissioner doesn't have standards in place for determining whether auto insurance rates in Michigan are being "appropriately" reduced for coordinated policies. So it basically boils down to this: although state law says that consumers are supposed to save money with a coordinated policy, there's no real way of knowing whether they're getting any discount at all.
In this video, Grand Rapids auto accident lawyer Tom Sinas talks about Michigan auto insurance premiums.
---
Michigan Car Insurance Rates Must Be Fair For Everyone
Unfortunately, it has become apparent during the past several years that Michigan auto insurance rates are not fair and equal for everyone across the state.
In fact, the Coalition Protecting Auto No-Fault (CPAN) recently reported that good drivers in Michigan may be paying higher auto insurance rates solely because of their education level, job title and whether they own their home.
CPAN has also reported that insurers can charge as much as 30 percent more for premiums in zip codes where most residents are minorities, compared to white neighborhoods with similar accident risks or costs. This unfair practice is known as "auto insurance redlining," and CPAN has called on the Department of Insurance and Financial Services to examine whether it's happening in Michigan's urban communities.
Remember: Michigan motorists are required by law to purchase no-fault insurance in order to legally operate their vehicles. This mandate makes it more important than ever for consumers to be charged fair and reasonable auto insurance rates.
Fox 47 Morning Blend – No Fault Insurance Rates from Sinas Dramis Law Firm
Steve Sinas, who's dedicated a large portion of his practice to fully understanding Michigan's complex no-fault system and represents Lansing car accident victims, spoke with Fox 47 about how non-driving rating factors are used by insurance companies and may be assessing unfair premium prices to drivers. Recent studies indicate:
1. Women pay more than men.
2. Those with poor credit pay almost 30-40% more than someone with good credit.
3. Widows and widowers often pay more.
If you have questions about your no-fault benefits or an auto negligence claim, contact our auto accident attorneys today for a free consultation. Our Michigan injury lawyers are considered leading authorities on auto no-fault law and will make sure you get the compensation that you deserve.

[button url="https://sinasdramis.com/contact-sinas-dramis-law-firm" target="" size="small" style="politicalblue" icon="" popup="" title=""]Free Consultation[/button]