Michigan Accident Victims May Face Lawsuits Over Unpaid Medical Bills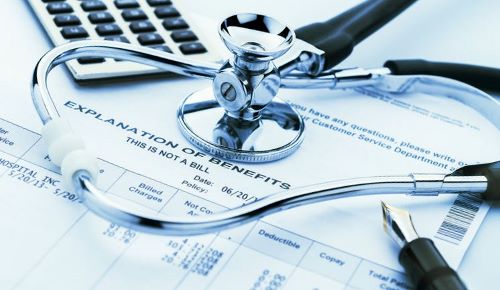 "[H]ealthcare providers do not possess a statutory cause of action against no-fault insurers for recovery of personal protection insurance benefits under the no-fault act."  ~ Michigan Supreme Court, Covenant Medical Center v State Farm
[hr_shadow]
A few months ago, the Michigan Supreme Court issued a decision that could affect thousands of Michigan drivers with auto no-fault insurance. How so? Because the Court's decision involves who can — and cannot — be sued for unpaid medical bills after a Michigan car accident injury.
Covenant: Medical Providers Can't Sue Insurers For Unpaid Bills
In Covenant Medical Center v State Farm, the Michigan Supreme Court held that medical providers do not have a right under the No-Fault Act to sue auto insurers for the payment of no-fault PIP benefits, including reasonable charges for medical treatment.
Instead, the Court made it clear that a medical provider's recourse is to file suit against "the injured person" for any unpaid medical bills.
The Covenant decision is significant for several reasons, including the fact that it reversed more than 20 years of established appellate case law. For decades, the Michigan Court of Appeals had consistently held that medical providers can bring claims against auto insurers for the payment of no-fault PIP benefits.
According to Covenant, medical providers should sue the accident victim (the patient) for any unpaid medical expenses. Basically, the result of Covenant is this: it puts injured people in the cross-hairs of litigation. 
On a brighter note, a measure has been introduced in the Michigan Legislature to help correct the Covenant Court's conclusion that no-fault insurers cannot be sued by treatment providers for unpaid medical expenses. Until any piece of legislation is passed, however, Covenant remains the law. This means Michigan auto accident victims could face more claims for unpaid medical bills brought by the providers that treated them after a car crash.
Unpaid Medical Bills And The "Assignment" Question
The Covenant decision also brought another issue to the forefront: whether policyholders can "assign" to their medical provider their right to no-fault insurance benefits. In Covenant, the Michigan Supreme Court addressed this question by stating only this:
"[O]ur conclusion today is not intended to alter an insured's ability to assign his or her right to past or presently due benefits to a healthcare provider."
Because the No-Fault Act and the Michigan Supreme Court in Covenant have provided little, if any, guidance on the assignment issue, Michigan car accident attorneys and trial courts across the state are currently grappling with the question.
In this video, Grand Rapids personal injury lawyer Tom Sinas talks about the Covenant decision and how it impacts both no-fault policyholders and treatment providers.
If you've been injured in a Michigan auto accident, the Sinas Dramis Law Firm can help protect your right to no-fault benefits and pursue any available auto negligence claim against the at-fault driver. Contact our Lansing car accident lawyers or Grand Rapids auto accident attorneys today for a free initial consultation.
[button url="https://sinasdramis.com/contact-sinas-dramis-law-firm" target="" size="small" style="politicalblue" icon="" popup="" title=""]Free Consultation[/button]