What is a Medical Lien – Health Insurance Liens and Car Accident Settlements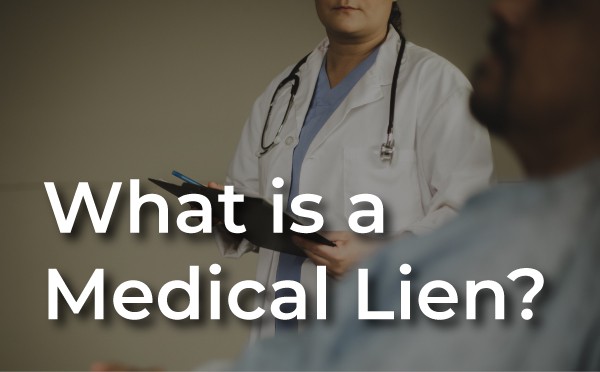 If you've been injured in a car accident because of a negligent or reckless driver, you may consider pursuing a liability claim against them. But did you know that your personal health insurer might ask for reimbursement for medical expenses from that liability settlement? In a recent "Know the Law" segment, Grand Rapids car crash lawyer, Tom Sinas, answers the question "what is a medical lien?", explaining how health insurance liens and car accident settlements work.
What is a Medical Lien?
To understand health insurance liens, you must first understand how personal injury claims work. When a person is injured, their health insurer often pays medical expenses on their behalf. This is true whether the injured person has private, employer-sponsored health insurance, or government-administered health insurance like Medicare and Medicaid. When those insurers pay medical expenses on account of someone's injury, the insurer sometimes has a lien (also known as a claim for subrogation or reimbursement) from the injured person's liability settlement. Simply put, this means the health insurer may make a claim for reimbursement from the victim's settlement.
How Will the New No-Fault Law Impact Health Insurance Liens?
Michigan's auto insurance law experienced a significant reform in 2019. Up until this point, health insurance liens didn't really affect auto accident victims. Under the old no-fault system, auto accident victims looked to their own no-fault insurer to pay for their medical expenses. These medical expense benefits were the responsibility of the no-fault insurer for the duration of the victim's lifetime. That meant at-fault drivers weren't responsible for another person's medical expenses. In addition, a no-fault insurer generally could not assert a lien for medical expenses against the victim's recovery from the negligent driver.
Importance of Lifetime, Uncoordinated No-Fault Benefits
These fundamental rules will change due to the 2019 changes in the law. However, people can protect themselves from this situation happening by opting for lifetime (uncapped), uncoordinated no-fault benefits from their no-fault insurer. Uncoordinated medical benefits mean the no-fault insurer must pay for medical expenses even though similar benefits may be payable to the injured person under a health insurance policy. Our firm strongly recommends opting for this coverage when your auto insurance policy renews.
RELATED READING
---
Making Smart Choices: A Summary Guide to Michigan's New Auto No-Fault Law – understand the options and our best recommendations about no-fault coverage available under Michigan's new auto insurance law.
Michigan Auto Insurance Changes – What Consumers Need to Know – a four-part series by Tom Sinas and Fox 17 about the changes in no-fault options
Uncoordinated vs. Uncoordinated Medical Expense Benefits