When Do Michigan Drivers Need To Buy Rental Car Insurance?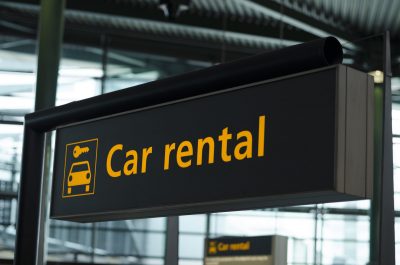 It can be pricey to rent a car. On top of paying for the vehicle itself, you're also asked whether you want to buy any rental car insurance coverage. Question is, do Michigan drivers really need to purchase supplemental rental car insurance?
The answer is "not always" — and here's why.
First, Michigan drivers are required by law to have their own auto no-fault insurance, which:
pays for an injured person's reasonable medical expenses, for life.
applies to the policyholder, the policyholder's spouse and any resident relatives.
applies even if they're not operating their own vehicle — in other words, if they're driving a rental car.
applies when they are injured out-of-state.
In fact, Michigan has some of the most comprehensive auto no-fault coverage in the nation. If you have a Michigan no-fault policy, then your lifetime medical expenses will be covered if you're injured in an accident, even in a rental car. This means supplemental rental-car insurance isn't needed to cover any medical expenses.
But be warned: Michigan no-fault insurance does not cover property damage or theft. Check with your auto insurance provider to see if your existing policy covers rental cars, including theft and property damage. If it does not, then you may want to purchase the extra rental-car coverage.
Many credit card companies also offer insurance coverage for damage and theft, as long as the card is used to pay for the rental car. The coverage, however, might exclude certain types of vehicles. To be eligible, you'll likely have to turn down the over-the-counter rental-car insurance. Check with your credit card company about what it offers.
Basically, drivers should consider buying supplemental rental-car insurance:
if, for some reason, they aren't covered under a Michigan auto no-fault policy.
to cover property damage and theft (if not already covered by their own insurance policy).
if they don't have a credit card that covers property damage and theft.
Meanwhile, if you do consider purchasing supplemental insurance through the rental-car company, then it's important to find out how many drivers are covered, who is covered and exactly what is covered. In other words … ask a lot of questions.
In this video, Lansing auto accident attorney Stephen Sinas talks in detail about when Michigan drivers need to buy supplemental rental-car insurance.
RELATED READING:
---
Do I Still Get Michigan No-Fault Benefits if I Was in Car Accident in Another State?
Out-Of-State Drivers Involved in Michigan Accidents: Impacts of the Recent No-Fault Reform
Injured in a Rideshare Accident – No-Fault Benefits, Liability Claims