Attorney Kevin Komar Is Newest Member Of Sinas Dramis Personal Injury Team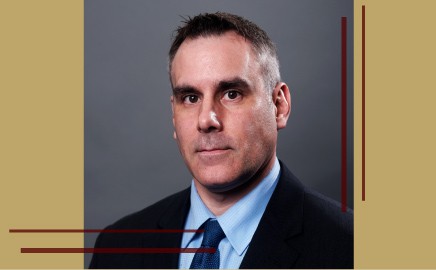 The Sinas Dramis Law Firm is pleased to welcome attorney Kevin Komar to its personal injury team.
Kevin represents persons who are injured in auto accidents, semi-truck crashes, motorcycle collisions and bicycle accidents, including claims for Michigan no-fault benefits. He also handles other types of personal injury matters, including wrongful death accident claims, highway defect cases and premises liability claims.
Before joining the Lansing office of Sinas Dramis, Kevin spent 17 years as a Michigan personal injury attorney in the Detroit area. During that time, he obtained several substantial verdicts and settlements for his clients. Those cases involved multiple experts in various scientific disciplines, including engineering, neurosciences, construction failure and accident reconstruction.
"We are pleased to have Kevin at Sinas Dramis," says George Sinas, the firm's managing partner. "We are fortunate to welcome someone with such experience in our areas of practice."
Kevin is a member of the Michigan Association for Justice (MAJ) and has served on its executive board. He frequently speaks at MAJ seminars on the topic of auto no-fault law. Kevin is also a member of the State Bar of Michigan's Negligence Law Section and the Ingham County Bar Association.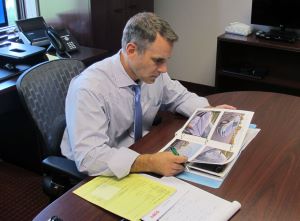 A graduate of the University of Michigan, Kevin earned his law degree from the Indiana University School of Law in Bloomington. He was admitted to the Michigan bar in November 2000.
When Kevin is not working, he can be found on the field coaching youth football and enjoying other outdoor activities.
Please join us in welcoming Kevin to the Sinas Dramis legal team!