Michigan Motorcycle Laws Are Changing In October 2017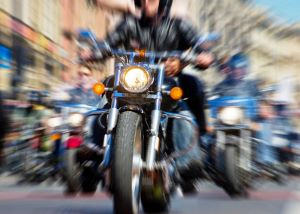 The cost to ride a motorcycle in Michigan is about to go up — but for a good reason. On Oct. 25, 2017, several new Michigan motorcycle laws go into effect. Here's the rundown.
First, the cost of an original motorcycle endorsement, as well as the fee for a renewal, is going to increase. An original endorsement has been $13.50, but will now cost $16. A renewal has been $5, but will now cost $7.
Where will this extra money go? Into a "Motorcycle Safety & Education Awareness Fund," administered by the Michigan Department of Treasury. It's estimated that an additional $250,000 in annual revenue will be generated from the increase in endorsement and renewal fees.
---
Michigan Motorcycle Laws: Look Twice … Save A Life
Why do the new Michigan motorcycle laws create a safety and education fund? Because deaths in Michigan motorcycle accidents have consistently been rising during the past several years.
In 2016, more than 140 motorcyclists died on Michigan roadways – a slight increase over the number of motorcycle fatalities in 2015. Meanwhile, more than 2,600 people were injured in Michigan motorcycle crashes in 2016. Compare this to the numbers from 2000-2011, where an average of just less than 112 riders were killed in Michigan motorcycle accidents each year. (Note: Michigan repealed its mandatory helmet law in 2012, allowing people to ride a motorcycle without a helmet under certain circumstances.)
One major safety concern for motorcyclists is drivers who turn left in front of bikers. This is why the Secretary of State is also establishing a "Look twice … save a life" program in Michigan.
"Look twice … save a life" is a nationally recognized campaign that helps promote motorcycle awareness, safety and education. In particular, the program addresses motorcycle safety risks and the reasons why motorists assert they never saw a motorcyclist before striking a motorcycle with their vehicle.
In the end, the goal of Public Act 115 is to reduce the number of Michigan motorcycle injuries and deaths. Learn more about the new laws in this video featuring Michigan motorcycle accident attorney Tom Sinas.
---
If you've been injured in a Michigan motorcycle accident, our Lansing personal injury lawyers and Grand Rapids personal injury attorneys are here to help. Our experienced team of motorcycle accident lawyers can answer questions about your entitlement to no-fault PIP benefits, as well as a possible negligence claim. Contact us today for a free initial consultation.